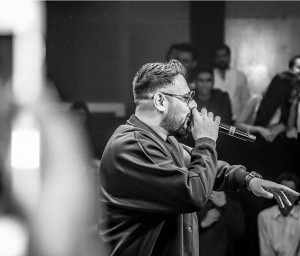 Former Miss India Universe, Simran Kaur Mundi has started a new venture 'Star Masons Entertainment'. The organisation aims to focus on bringing the stars closer to people by creating memorable experiences through entertainment, events and a lot more.
And, who could be a better entertainer than the Badshah himself. Simran has managed to rope in the superstar rapper for her company's first live concert which promises to be the biggest concert of 2016 in Bangalore
Excited about her first endeavour, the actress turned entrepreneur said, "It's amazing how  one thing led to another and we could put it all together and make this happen. The idea was to bring to the audience their favourite stars in the most entertaining formats. And our first project will get Badshah in the city of Bengaluru, for the very first time. We couldn't ask for a better start and I am really looking forward to this wonderful journey."
The rapper will be performing on the 13th of February at KTPO Whitfield. Talking about performing in Bengaluru, Badshah said "It's my very first time in Bengaluru and I am really happy that it had to happen with Star Masons. Simran is a very dear friend and I am glad she has taken this up and I wish her all the luck with her new venture."
Star Masons is leaving no stone unturned to make this a memorable evening. The tickets of the event are out already and are exclusively available on Bookmyshow.com & JustDial.com.