With LFW and the variety of awards ceremonies taking place, this month is proving a busy month in B'town.
Naturally with a variety events comes the need for a fabulous wardrobe so we thought we would check out what the stars were wearing.
As usually we had stars that got it right in the style stacks and we had stars that got it oh so wrong.
Scroll down to see which Bollywood actress stole the limelight with her stylish dress sense gaining the title of Star Stylista once again and which star unfortunately made it onto the Fashion Sinner list.
Star Stylista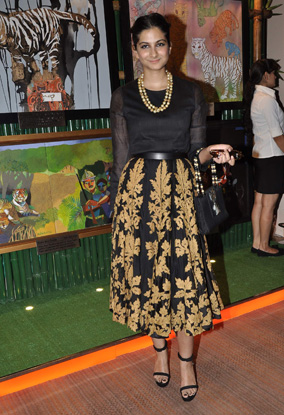 Rhea Kapoor shows us that Sonam Kapoor is not the only one in the Kapoor family that knows a thing or two about fashion. The sister of the ever so fashionable Sonam was spotted at Lakme Fashion Week wearing Anamika Khanna. Rhea works this look well by allowing the striking print to do the talking by pairing with all black and matching pearls.
This stand out chic look allows Rhea Kapoor to make her debut on our Star Stylista list.
Fashion Sinner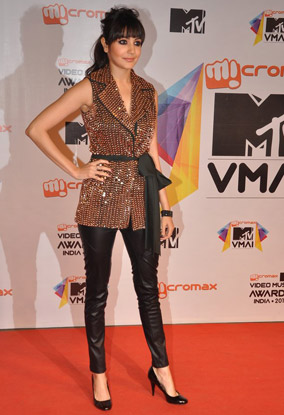 The stars obviously thought that they had to add a bit of an 'edgy' vibe to their look because they were attending the MTV VMA awards in India. Anushka Sharma is one actress that really should not have.
Anushka Sharma got this look oh so wrong with this quite frankly tacky outfit. Where should I begin? From the too blinged out jacket paired with the 'leather' trousers (are they even leather?), boring shoes with the actress deciding to finish off her look with that bow belt that looks out of place. Not a fan of the fringe and heavy eye makeup either. Anushka should have gone for a simpler look rather than trying to be a 'rock chic.'
Anushka Sharma's try hard look does nothing but get her onto our Fashion Sinner list!