B'town has been busy with the various press events, promotional tours and fashion weeks taking place over the past few weeks.
Stars have been digging deep into their wardrobes to get out their most fashionable outfits and get our fashionable title of Star Stylista.
Scroll on to see which star got it right taking away the Star Stylista title and which star wife takes away the dreaded title of Fashion Sinner…
Star Stylista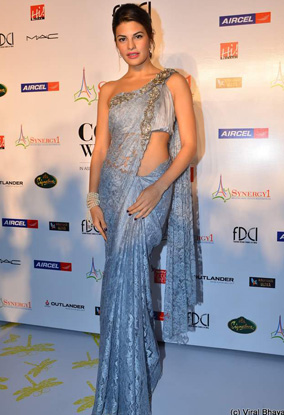 Jacqueline Fernandez was spotted looking stunning at Delhi Couture week in this pretty Gaurav Gupta lace sari. I love the pastel blue colour, which is a great colour to wear for A/W. I do like that Jacqueline has opted for simple pearl earrings and a pearl bracelet; pearls are a great and add an air of sophistication to outfits. Jacqueline Fernandez shows us how to work the new style of sari making her our Star Stylista!
Fashion Sinner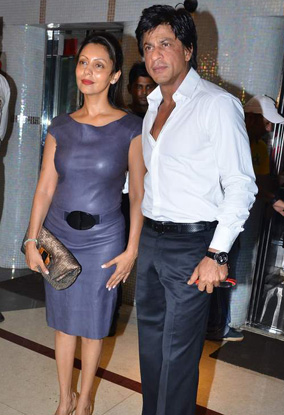 Gauri Khan attended the Ra.One wrap up party in this crime against fashion. Where to begin with Gauri's outfit that is reminiscent of a tacky superhero! The leather dress is not flattering and looks cheap and tacky, and the belt does not help this vibe either! As for the red lipstick and clutch bag, they do not match with the outfit and make it look even worse! Really Gauri Khan what were you thinking when you stepped out the house in this outfit – it is like you wanted to get the Fashion Sinner title!