With another busy week in B'town with the various events and film promotions it means that the stars have to dress to impress.
We of course have been keeping an eye out to see which star's wardrobe would impress us so much that they would gain the Star Stylista title.
Click on to see which stylista is becoming a regular on our list and which unfortunately gained the dreaded Fashion Sinner title.
Star Stylista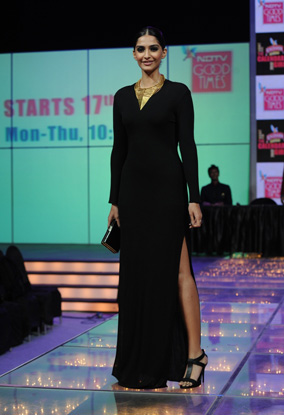 Sonam Kapoor recently judged the Kingfisher Calendar model hunt and it was her outfit that got us talking. Sonam shows us her take on the black dress, opting for a simple yet sexy black maxi dress. I love that Sonam has opted for a statement necklace that adds some wow factor to her black dress. I also love her simple hair and striking makeup making her the perfect Star Stylista!
Fashion Sinner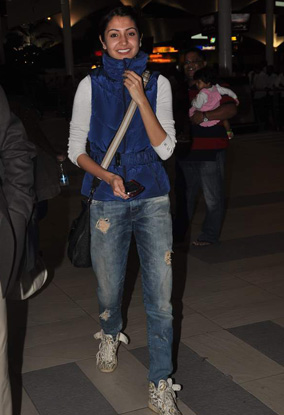 I know we all like to wear comfy clothing when we go travelling but really Anushka Sharma what where you thinking when you turned up to the airport in this outfit. The dirty old trainers look awful and the ripped jeans do not help this terrible look. I am not a fan of the sleeveless jacket and white top underneath either. This look is just terrible and I never want to see it again. Anushka Sharma you have been fined with the Fashion Sinner title!