B'town has been busy once again with the variety of fashion shows, film launches and other events that have been going on. We thought we would scout out the best and worst dressed from the bunch to bring you the next instalment of Star Stylista Vs Fashion Sinner.
A certain Bollywood fashionista makes her way onto the Star Stylista yet again whilst another actress, who also opts for a printed sari, does not quite make the mark.
Scroll down to see who is this weeks Star Stylista and who unfortunately is not!
Star Stylista – Sonam Kapoor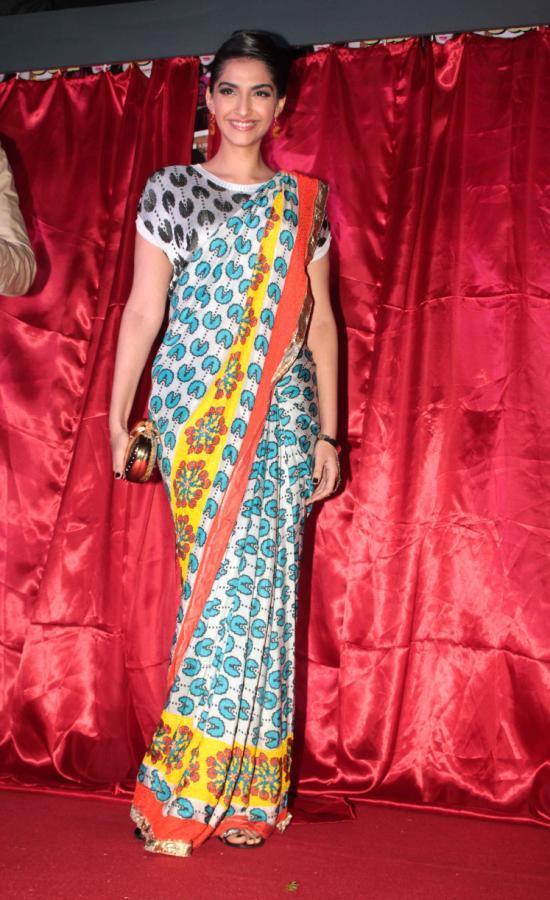 Sonam Kapoor was spotted at the Starweek launch in this straight of the runway Surendri by Yogesh Kapoor Pac-man sari.
The Pac-man print is so fun and makes a complete change from the sari's actresses usually opt for. Sonam finishes of the look nicely opting for slick back hair and minimal accessories.
Sonam Kapoor certainly has the correct attitude to carry this look off and gets her onto our Star Stylista list once again.
Fashion Sinner – Hazel Keech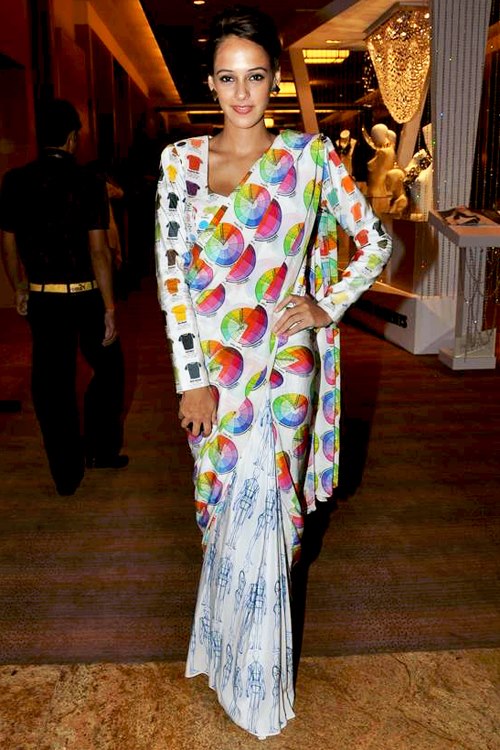 Hazel Keech was spotted out and about in B'town at the Indian International Jewellery Week. Hazel too opted for an unusual printed sari courtesy of Aarti Vijay Gupta and although I give Hazel thumbs up for opting for something different she just does not carry this sari off as well as she should have.
Hazel should have opted for a plain coloured blouse, choosing one of the colours found on the sari to contrast the print nicely. She also needed to give a bit more attitude.
Unfortunately, even though I do like the sari, Hazel does not carry it off, gaining her a place onto the Fashion Sinner list. Next time Hazel get some tips from Sonam on how to carry off a bold printed sari!