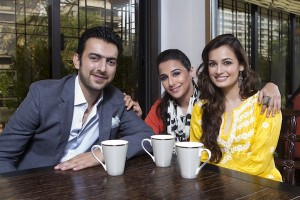 We recently told you about the exciting new film Bobby Jasoos starring Vidya Balan. The film about a female detective with maybe a bit of James Bond to her was set to go to the floor this week. However the shoot has had to be postponed.
Sadly producer Dia Mirza's mother has to undergo heart surgery and as you might imagine the film shoot had to be delayed. Of course the cast and the crew completely supported this decision. A statement released to us said, "Dia and Sahil [Sangha] are very grateful that Vidya and the entire starcast and crew have been supportive and accomodative. The surgery is scheduled for the middle of this week. The film will now commence on the 25th of November."
We wish her mother a speedy recovery!