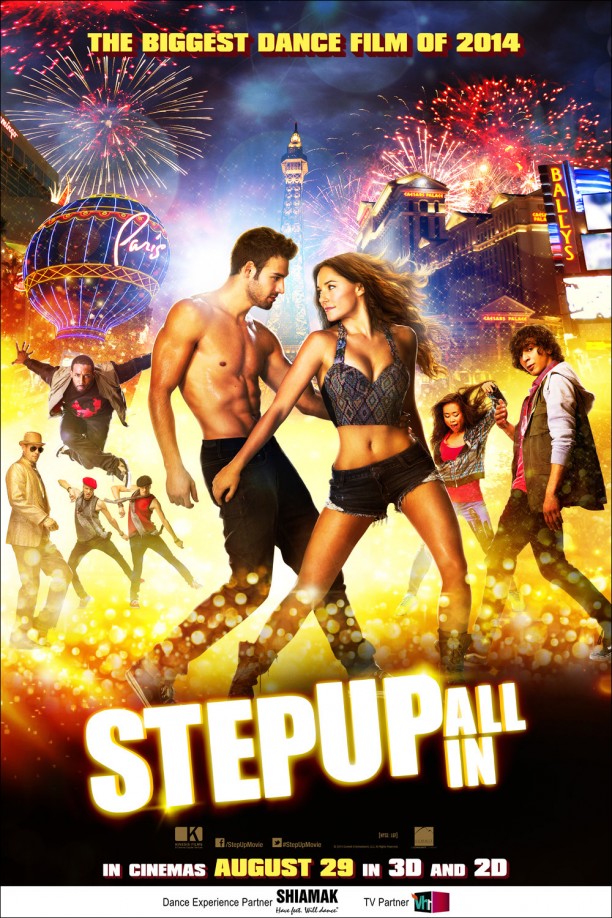 Adding to the dance frenzy created by Step Up All In that has taken the world by storm, Guru of Dance, Shiamak Davar has now associated with the movie to promote the celebration of dance. Shiamak's dance academy has associated with the latest fifth installation Step Up All In the latest chapter of the phenomenally successful dance series from Summit Entertainment, due to release in India on 29th August in 3D and 2D. The fifth instalment of Step Up will be released in English and in Hindi and will be marketed and distributed in India by Kinesis Films.
Shiamak will be promoting the movie across five cities including Mumbai, Delhi, Pune, Bangalore and Hyderabad. A special screening will be held for students of the dance academy and Shiamak's NGO VICTORY at (Venue). Giving a chance to dance enthusiasts across the five cities, a contest called "Step Up With Shiamak" will be held where students can submit their videos and win a chance to win exclusive merchandise and tickets.
Excited about the association, Kinesis Films said, "Shiamak is not just a choreographer, but a dance imaginator and innovator who introduced the discipline of contemporary dance across multiple audience groups. It is an honor to have associated with him and his dance academy which is the biggest and most reputed dance led Institution in India."
Talking about the association Shiamak Davar commented, "It's great to associate with dance based films to increase awareness about dance and the performing arts. My students have always loved the Step Up series and this association is for them!'
The fifth instalment of the international dance extravaganza – Step Up All In, is an all star jam with the stars from previous instalments coming together for the ultimate showdown in glittering Las Vegas, battling for a victory that could define their dreams and their careers. This film has never seen before spectacular dance sequences that will leave audiences spellbound with the magic of 3D. Step Up All In stars Ryan Guzman, Briana Evigan, Stephen Boss, Misha Gabriel, Izabella Miko, Alyson Stoner, AdamSevani and has been directed by Trish Sie. Get ready go all in and step up and get geared to go see a dance spectacle like never before on 29th August in 3D at a theatre near you.