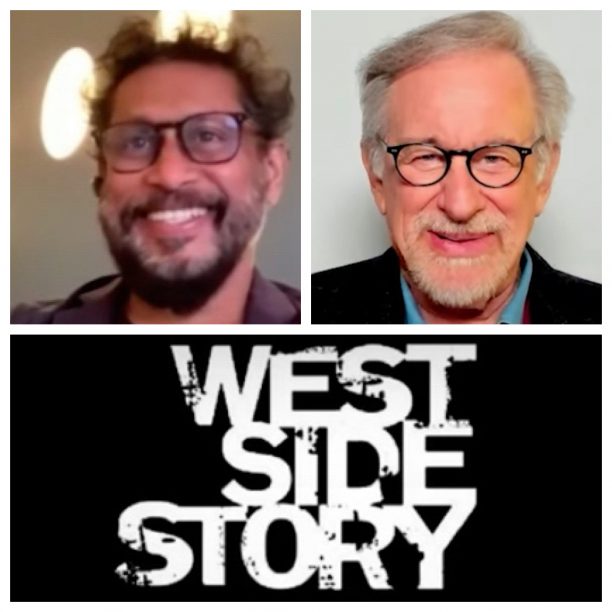 Shoojit Sircar and Steven Spielberg are considered two of the best directors working in films today. Shoojit Sircar has received incredible praise for his films, especially his most recent release, the amazing Sardar Udham. Spielberg has done a myriad of notable films, Titanic to name just one hit, that encompasses many genres. Now, he has taken on the musical genre with his 2021 reimagined version of the classic musica; West Side Story.
With the upcoming release of West Side Story, the two award-winning filmmakers had an exclusive in-depth fascinating conversation on cinematic inspiration, filmmaking, connecting with today's youth, Indian cinema, music, and so much more!
Here's something cool, Sircar revealed he was in West Side Story on stage once upon a time. And Speilberg talked about first hearing the original cast album from the Broadway show and said, "I don't think there was any other musical I would have done except West Side Story."
Of course, the music and dance of Hindi films was brought up, and Spielberg praised Indian directors, including Sircar. Spielberg revealed that he finds Indian filmmakers and their approach towards movies admirable! "You know, you're very smart…because I'll tell you why it's very smart. It is selling a story through the fastest way to our hearts."
Adding, "Nothing reaches us more profoundly than if we are carried off somewhere where we never expected to go by a piece of music."
Watch to hear more and to see some sneak peek scenes from the upcoming film.
Steven Spielberg's West Side Story releases this Friday on 10th December worldwide.