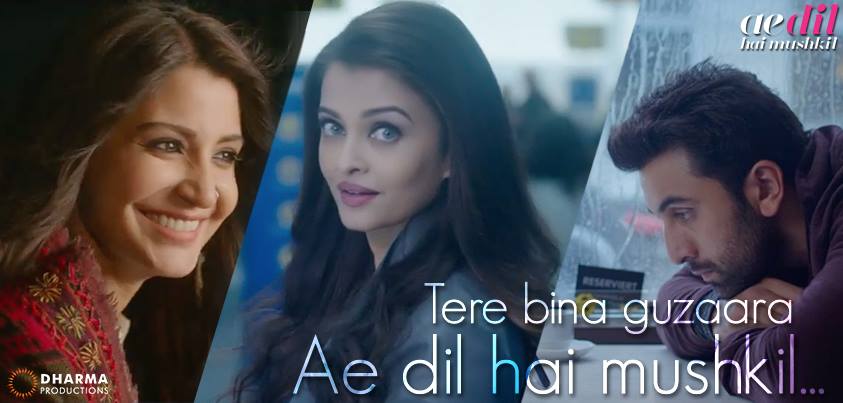 Filmi magic happens when everything aligns up perfectly from a great director, to a perfect cast and wonderful music. With the most excellent Karan Johar at the helm, the brilliant cast of Ranbir Kapoor, Aishwarya Rai Bachchan, Anushka Sharma and Fawad Khan, and music by the fabulous Pritam, Ae Dil Hai Mushkil, from what we have seen so far, looks to be one of those movies.
We have loved the teaser, which by the way has hit over 18 million views, the posters and of course the first two songs! Now we have the synopsis to make us want October 28th to come even faster!
Ae Dil Hai Mushkil is the ultimate story of unrequited love… the shapes and forms it takes and the highs and lows of the characters' lives.
We follow the journey of Ayan Sanger, the sweet, quirky son of an industrialist, who nurtures a hidden passion for singing. Alizeh, the charming and funny, but neglected youngest daughter in a daunting family of aristocrats and Saba, the stunningly beautiful divorcee who pours her pain into her poetry.
How the three characters' lives intertwine and connect and how they find closure in the romantic and unromantic forms the crux of this film.