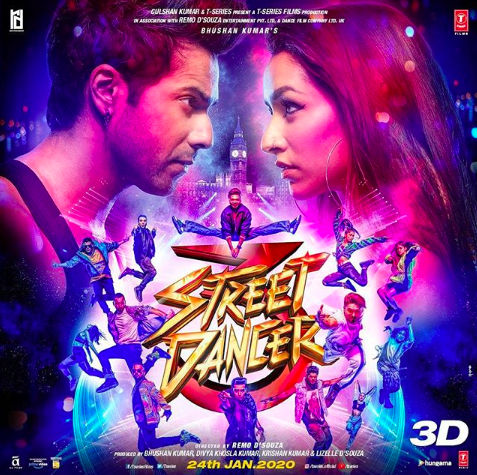 Starring Varun Dhawan, Shraddha Kapoor and Prabudheva, the Remo D'Souza directed dance film, Street Dancer 3D, looks to be an epic dance film.
Set in London, Street Dancer 3D is about 2 rival dance groups from India and Pakistan, who've been competing against each other every time they meet, be it at a cafe or at an underground street battle, until they eventually realize that they stem from the same roots and have a common purpose to stand for their people from the Asian subcontinent. Followed by the backdrop of a global dance competition, the film showcases how these underdogs stand strong against all odds.
Leading up to the release fans have been treated to a series of 6 videos focusing on 6 dancers that are part of the movie. The entire series showcased the hardships, struggles and journey of six brilliant dancers from the film, Street Dancer 3D.
We have shown episodes 1-4 and now we have the last two to get you ready for the film that releases on January 24th!
Episode 5 features well-known dancer Salman Yusuff Khan
While the sixth episode of Streets to Street dancer sums up the soul of Street Dancer 3D
From this series of videos, plus the 2 trailers and the 2 songs that have released fans and well we certainly are eager to see the dance come to the big screen on January 24th!