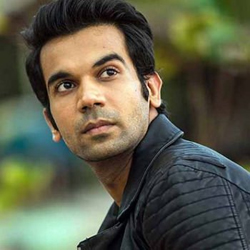 Rajkummar Rao is no doubt one of the most in-demand actors in Bollywood today. Yet the 29 year old actor has said that his entry into the film industry was not easy, and it took him almost two years before he finally got his first break. "I struggled for almost two years to get my first break. But I didn't have to sleep on pavements. I'm really thankful to my family. They supported me throughout my journey." said Rao in an interview with Filmfare Magazine.
Speaking about how he has been compared to Aamir Khan when it comes to perfectionism, the National Award winning actor had this to say. "I feel honoured and overwhelmed. Although I'm nothing in comparison to Aamir Khan, for me, he's the school of acting. I get inspired every time I watch him on screen. When people compare me with him, of course I feel happy. Hopefully, someday I'd be able to reach his level."
Rao also spoke about his upcoming film City Lights where he will be seen opposite his real-life girlfriend Patraleka.  "I just hope and pray that the love, passion and honesty with which we've made the film, should show on screen. I hope that it touches the hearts of people, just the way Shahid did."
City Lights releases in cinemas on 30 May 2014!