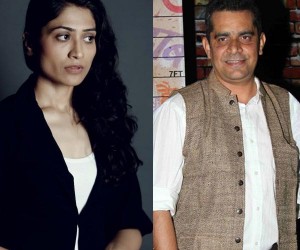 Labelled as the worst-kept secret of Bollywood, casting couch is a blot that the industry seems not to be able to get rid of.
Casting couch is again in the limelight after actress Geetika Tyagi, recently seen in One by Two, publicly accused director Subash Kapoor of molesting her about a year and a half ago. The actress shared a video on Youtube where she confronted the director of Jolly LLB and his wife. Director Atur Sabharwal, who is been supporting the actress on her decision, is also seen in the video.
Subhash admits in the video that there was a sexual encounter with the actress but denies that he attempted to force himself on her. "I have no defence at the moment. Last one-and-a-half year there hasn't been a single day when that incident hasn't crossed my mind. I have never been a part of anything remotely like this. I regret causing hurt to her (Geetika), to her (points at his wife) and to all the people," he says. Besides, his wife, who appears visibly distressed by the situation, pleads with Geetika not to reveal the incident for the sake of her son. The images, recorded with a secret camera, show how tension mounts and the actress ends up slapping the director in tears.
Although the actress has later denied that it was a case of casting couch as reported in the media, this incident has opened Pandora's Box once again and casting couch is currently being intensely discussed in the media.
The video, that was posted a month ago, has already reached near 270,000 views. While Subhash stayed away from the media and avoided to make any statement, Geetika has being very active and granted numerous interviews where she detailed the incident and the reasons why she decided to make it public. In fact, the video was uploaded alongside a statement on her intentions:
"a) to caution those girls who will come in contact with this man, Subhash Kapoor, socially or professionally and will make the mistake of looking up to him as father-figure or as an elder brother and trust him and
b) for all girls who, if god forbid become victims of sexual assault, not to give in to pleading of their attacker's wife, sister, mother, daughter or any woman who claims to be suffering and asks for your forgiveness for attacker. Dimple Kharbanda shamelessly attended film award functions within a week of this meeting that she did not know I was recording.
It is not easy to upload this. Like that sexual assault this too is invasion of my privacy that I am compelled to compromise by my own conscious to expose what Subhash Kapoor did to me. A woman suffers in both the scenarios, when she stays quiet and when she speaks up.
I hope this fate does not befall on any woman anywhere."
But the story gets more complicated, as some events from Geetika's past have been revealed. According to the newspaper MiD DAY, the actress was fired by a news channel in 2004 accused of stealing and withdrawing money from a colleague's ATM card. Although she initially denied the accusations, CCTV footage caught her in the act and she was asked to resign, says the source.
The actress has not pronounced on this accusation, although she recently criticized how some people have reacted to the video. "Even though the videos with Subhash admitting to the act are online, people still point fingers at me and raise questions about my character. And that is very disturbing," she told TOI.
Indeed, the scandal has generated mixed reactions. While some support Geetika's decision of revealing the incident, others brand her as opportunist and the whole operation just a publicity stunt. Scriptwriter Danish Raza, who introduced Geetika and Subash in 2005, has contradicted the actress's version and wrote on Facebook:  "Geetika's first narration to me of this incident, the day after it happened was not of sexual assault. To me it clearly sounded like something that happened between two people and there was no mention of an assault. Her first version was exactly same as Subhash's (consistent) version and her version changed only two days later when she alleged, in the presence of Atul Sabharwal, that 'force' was used. Even in that case she says Subhash stopped when she said 'stop" so where is molestation in it?"
One of the most fervent supporters of Kapoor's innocence is filmmaker Tigmanshu Dhulia, who just few days after the video was uploaded tweeted, "If the film industry has any heart, they should boycott Atul Sabarwal as he was part of this vicious scheme to demean Subhash Kapoor," in reference to Aurangzeb director's role in the recording.
Anyway, it seems that the scandal has not had major repercussions on Subhash's work, as he recently started shooting for his next film Guddu Rangeela, while Geetika has opted for keeping a low profile, allegedly due to her father's health problems.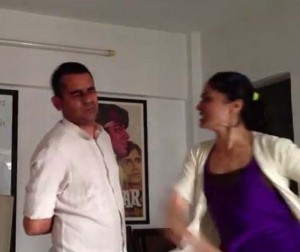 Whether Geetika's accusations are accurate or not, it is not our place to say. Everyone should make their own judgement out of evidence. But something is true, and this scandal has contributed to raise awareness about casting couch.
Casting couch is not a new phenomenon. It has been an issue for decades, and although most of the time it has gone unnoticed, a new case comes to light from time to time. For some the origin of the problem is the lack of a clear recruitment process, as it propitiates that aspiring actors have to attend meetings and "auditions" at unusual places, such as hotel rooms, at an ungodly hour. Regulation would provide formality and transparency and would prevent some from taking advantage of aspiring actors, often desperate to have an opportunity in the film industry.
Directors, actors and all those involved in filmmaking need to come to terms with what is happening at the underbelly of Bollywood. Openness and condemnation are the only way to get rid of this practice that soils the integrity of the film industry in India.