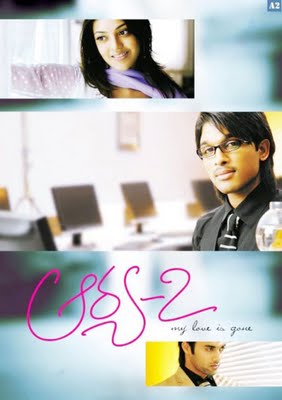 South remakes continue to dominate Hindi cinema. The latest one to be added to the list is Telugu blockbuster Arya 2 which originally starred Allu Arjun and Kajal Agarwal.
Ronnie Screwalla (UTV) acquired the rights of the remake back in 2009 and now there seems to be industry buzz of a remake finally taking off. Whilst no details have been finalised yet talks of original director Sukumar debuting in Hindi are definitely making the rounds.
Extra thought is being given to the soundtrack of the film, which was a mega hit down South and also stole the attention of many across the state. Ready's 'Dhinka Chikka' is inspired from Arya 2 song 'Ringa Ringa' which Salman Khan was extremely impressed with and wanted remade. Obviously 'Ringa Ringa' cannot be made again however a chartbuster soundtrack is a 'must' according to the makers of the film.
There also seems to be rumours floating that UTV are quite eager to get Salman Khan on board for the remake. A supposed private screening to convince the actor was arranged.
Whilst nothing is finalised and is speculation at best at this stage, one is intrigued to see just how does Hindi cinema take on board this psychological romantic entertainer that is one of its kind!