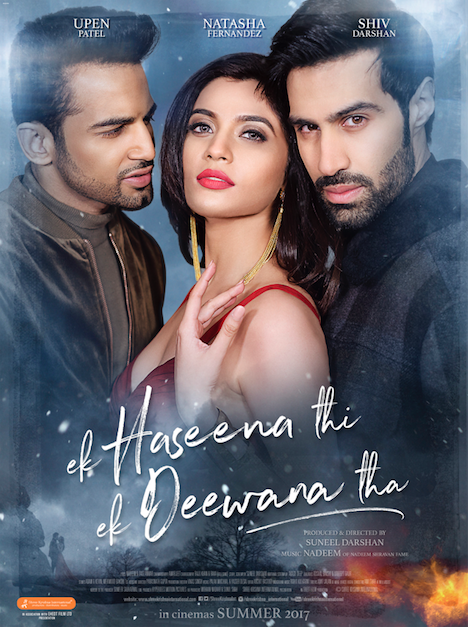 Suneel Darshan's Ek Haseena Thi Ek Deewana Tha is an exhilarating journey of romance, passion, intrigue and thrill that is set to release in cinemas on 30th June 2017. With music by Nadeem (of Nadeem-Shravan fame), Ek Haseena Thi EK Deewana Tha features Shiv Darshan, Upen Patel and introduces actress Natasha Fernandez.
As the director gears up his forthcoming romantic mystery, Ek Haseena Thi Ek Deewana Tha, there is buzz that this film is a sequel to the 2000 hit Dhadkan.
Suneel Darshan, however, clarifies, "EHTEDT has got nothing to do with Dhadkan. It is an absolutely fresh subject. Also, the music is more contemporary; something that one would want to hear from Nadeem in the present time. The movie does have a love triangle, but it has more layers to it and comes somewhere from the world of classic English movies. So there are absolutely no comparisons."
Ek Haseena Thi….Ek Deewana Tha is told in the classic world, where the chain of consequences were brought about by the dilemma of the young and naive Natasha, who set off for her destination wedding with finance Sunny to her ancestral property Mt. Unique Estate, only to fall helplessly in love with its stud farm keeper Devdhar. Consumed by his robust yet poetic, aggressive yet persistent advances, she realised that his arms were the ultimate destination of her dreams. But who really was Devdhar?