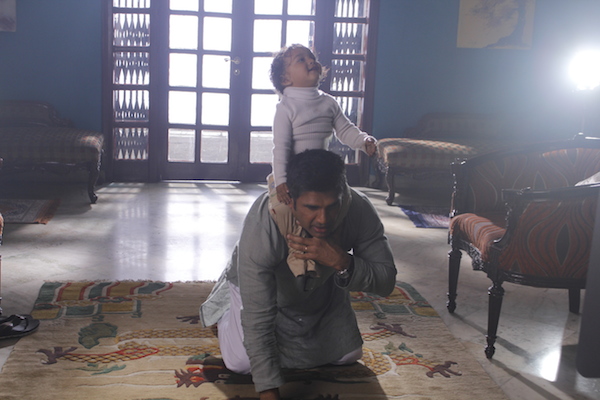 There is an old saying about show busines that offers the advice that you should never work with kids or animals. And this is epecially the case when it comes to babies and toddlers. As you probably have guessed film-makers always face problems when it comes to shoot with babies and young children because you can bet the kid will do whatever he wishes to do.
On the sets of Koyelaanchal, this especially came true because they had to shoot a scene with a 9-month old and one cannot brief a 9 month old about a scene. Apparently the unit worked for more than 5 hours to make the 9-month old say the word "Mumma" for a scene. But the baby Manjeet refused to say the word. After long hours of waiting, finally Suniel Shetty inquired why the shoot was so delayed. The assistant director told Suniel Shetty their problem. And then Anna just went and picked up kid and asked him to say Mumma, the very next moment Manjeet said the word. Can we say chooo chweet when it comes to Suniel Shetty?!! I think we can in this case!
Set to release on May 9th, Koyelaanchal also stars Vinod Khanna.