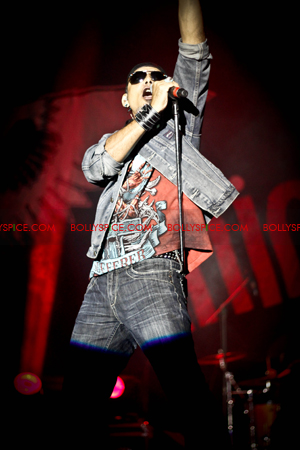 Suraj Jagan is best known as one of the pioneers of the Indian Rock scene. Recently Suraj got associated with K Sera Sera's production 'Life Ki Toh Lag Gayi', directed by Rakesh Mehta and stars K K Menon, Ranvir Shorey, Manu Rishi Chadhda, Neha Bhasin and Pradhyuman Singh.
'Life Ki Toh Lag Gayi' is about a one day journey of 4 individuals, struggling in the city of Mumbai.
The self-titled, title song of the film talks about life in Mumbai and has been sung by Suraj Jagan.  Talking about the song Suraj comments "This song captures the essence of Mumbai life … without ever using the word "Mumbai" in the lyrics. The lyrics are real and something that all will be able to relate to. "
Recently a promotional video of this song was shot at Bandra fort, Bandstand. The promo video features Suraj Jagan performing the song against the backdrop of the Worli Sea Link.
Vinay Jaiswal (the Music Director), adds "Suraj belted the song out; he was enjoying the song whilst recording it. This has added a lot of style and attitude in the singing. We finished recording in less that 2 hours, and I am really thankful to Suraj for believing in this song & in me."
Talking about the promo shoot Suraj says,"It was fantastic shooting the video, the shoot went off really well & the video is high energy & shot against the background of the Worli Sea Link ". Suraj Jagan has also sung two more songs in the film which are featured on, K K Menon and 'Tere bin laden' fame Pradhyuman Singh.
Suraj Jagan is also composing and singing one of the songs for Luke Kenny's upcoming movie 'Zombie'
Apart from Bollywood, Suraj is leaving his mark in down south; he recently got an opportunity to team up with his idol Ilayaraja for an upcoming trilingual movie and also recorded for the legend Kamal Hassan's Bilingual film.
Suraj Jagan has also been performing for various college festivals across the country in various cities like Navi Mumbai, Lucknow, Siliguri, Sikkim, Jalpaiguri, Calicut.