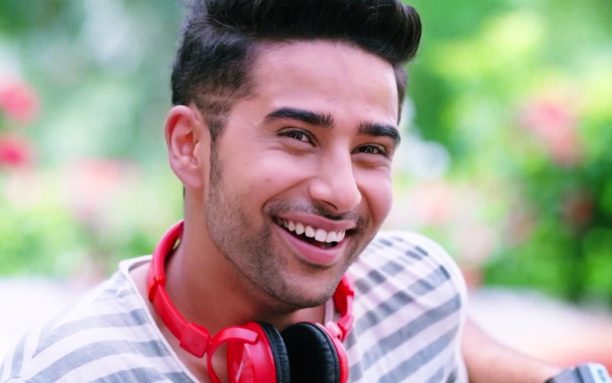 We first saw Suraj Sharma when he made his debut onscreen as Pi, in Ang Lee's Life of Pi in 2012. Now Suraj is set to make his Hindi film debut with Anshai Lal's Phillauri, which stars and was produced by Anushka Sharma.
The actor's role in Phillauri is an interesting one, he plays a Canadian young man who gets trapped in a peculiar predicament — the big fat Indian wedding and if that was not all… a ghost intervenes.
Suraj revealed recently that he instantly connected to his character in Phillauri after reading the script that Karnesh Sharma, co-producer and brother of Anushka Sharma, sent to him. "It's a brilliant script. I find the situation my character is stuck in the most fascinating. You know, he comes back from Canada, is asked to marry a tree because he is maanglik, then asked to marry a girl only to be obstructed by a ghost."
His role in Phillauri is quite different from Life of Pi and he says that excites him as an actor. "I understand that the Indian audience would find my transformation quite drastic. But at this age and stage of my career, I want to venture into all kinds of genres. For example, I don't think I am good at comedy. But I tried a little bit of slapstick, as you can see in the trailer."
Talking about the differences between films shot in Hollywood and Bollywood, Suraj said, "The filmmakers in Hollywood are very acute in precision of the script. On the other hand, the atmosphere on the sets in India is more relaxed. Once, we were shooting an alternate reality sequence during a night in Patiala. Since it was being filmed on the roof, we had to wrap it up by 4 or 5 am before the sunrise. Though it was quite demanding, it was invigorating to see the entire cast and crew pick up and finish the shoot before the deadline."
Starring Anushka Sharma, Diljit Dosanjh, Suraj Sharma and Mehreen Pirzada. Phillauri is about a friendly ghost whose love story unfolds in the backdrop of a current day Punjabi wedding.
Directed by debutant Anshai Lal, written by Anvita Dutt and produced by Fox Star Studios and Clean Slate Films (Anushka's production banner with brother Karnesh Sharma), Phillauri is set to release worldwide on 24th March 2017.