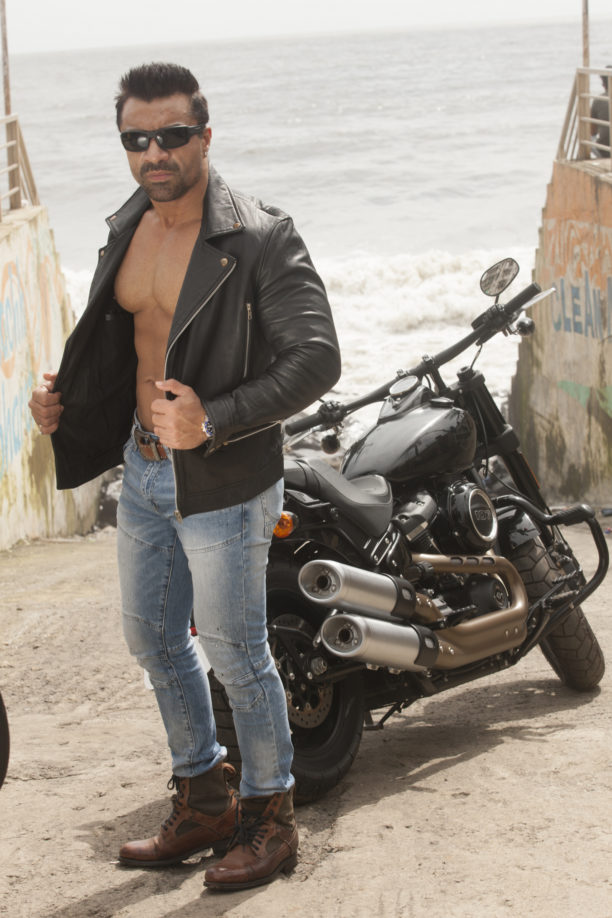 Is this Rocky? Or is that Rambo?
Well, over the decades, Sylvester Stallone has stayed on to be a perfect idol for many a men who have believed in a steady fitness regime. It is not just to look great for the outside world; it is also to stay healthy, and inherently healthy. This is what actor Ajaz Khan believes in as well, something that can well be evidenced from his washboard abs, sculpted arms and toned legs.
Comments an observer, "Just look at the kind of body transformation that he has gone through. The physique that he is demonstrating is something to-die-for! When it's not just the girls who go gaga over such a muscular form but even men who yearn for a body like that, you know that the man has gone into a different zone altogether."
For someone who has oozes star quotient and comes with a flaming gaze and infectious energy, he is indeed making women swoon over him and fall in love.
Further testimony to that was well on display when Ajaz recently shared a few stunning pictures of him where he is flaunting his cuts and striking a pose while showing off his amazing six-pack abs. All of that has been built organically though with a steady fitness regime that involves healthy diet and a definite routine.
"Fitness is my passion. For me, working out and eating healthy is a part of my lifestyle. In fact I feel workouts and healthy eating should be a part of everyone's lifestyle" says Ajaz Khan.
As for the body transformation that has led to him being compared with Hollywood actor & fitness icon Sylvester Stallone, Ajaz says with a smile, "It is a compliment to be compared to Sylvester Stallone; he is my idol and a legend."
Well, one looks forward to what does the legend have to say if and when he comes across the persona that Ajaz Khan has to display