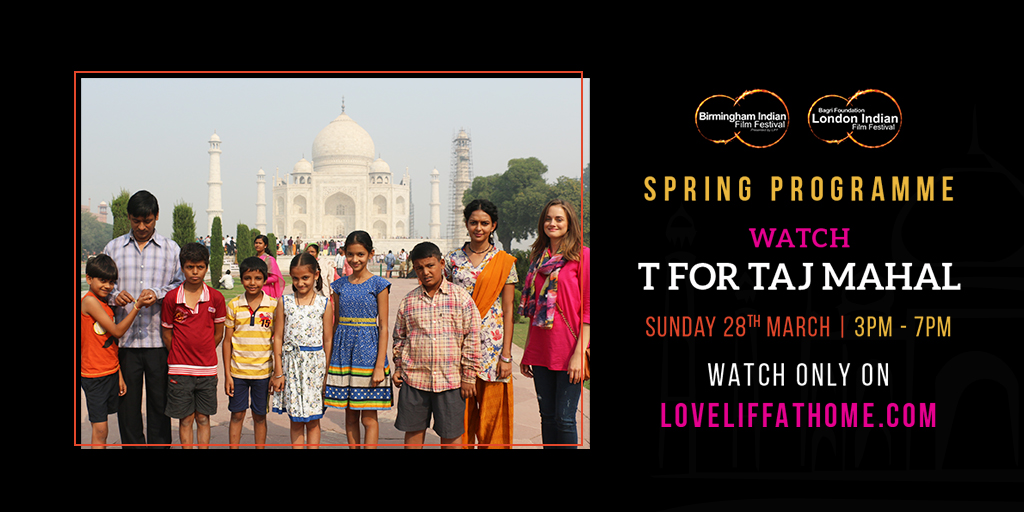 The UK & Europe's largest South Asian film festival the London Indian Film Festival, continues with upbeat movies, online on the last Sunday of each month at www.loveliffathome.com ahead of our June festival in London, Birmingham and Manchester and online.
Inspirational charmer, T for Taj Mahal, tells the wonderful story of a young man's journey to bring literacy to his village through a unique social enterprise. Illiterate villager, Bansi played by Subrat Dutta (Talaash), runs a roadside eatery near the world-famous Taj Mahal. Concerned that another generation of villagers will grow up without a proper education and get ridiculed and duped as he has been, he hatches a unique social enterprise idea offering tourists who eat his food an option to pay their bill by teaching the local youngsters. The idea is an initial hit with tourists and the children until a big company muscles in.
This delightfully eye-opening film features an outstanding cast of both international and Indian actors including Ali Faulkner (The Twilight Saga: Breaking Dawn), Pitobash (Million Dollar Arm) and features a cameo from Bollywood star, Raveena Tandon.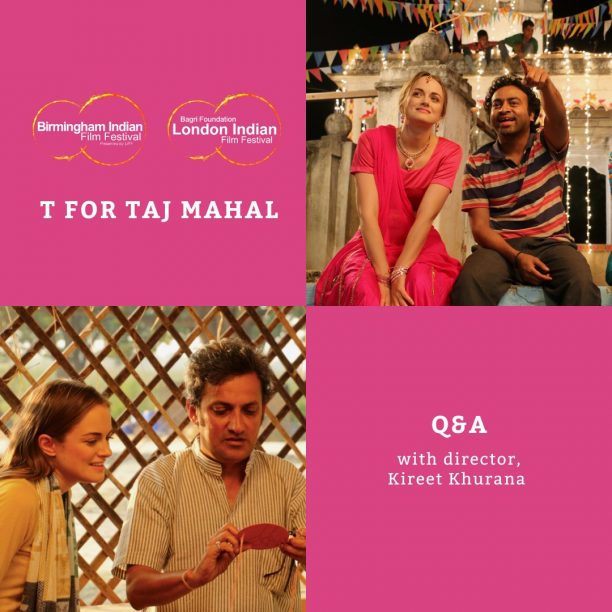 The film screens on Sunday 28 March and will be available from 3pm till 7pm and £3 tickets can be booked at loveliffathome.com. The film will be accompanied by an exclusive Q&A between Head of Cinema, Birmingham Indian Film Festival, Dharmesh Rajput and the film's director, the multiple award winner Kireet Khurana who also directed Toonpur Ka Superhero, India's first live-action and 3D animation film.
Films will continue on the online platform until the end of May and you can also catch up with a series of exclusive 'In Conversations' with Anurag Kashyap, most recently seen in Vikramaditya Motwane's mock-documentary feature AK vs AK and Deepa Mehta whose film Funny Boy was selected as the Canadian entry for the Best International Feature Film for this year's Oscars.
LoveLIFFatHome.com also includes a number of Q&As with onscreen and offscreen talent including director Hamisha Daryani Ahuja, who's cross-cultural romantic comedy film Namaste Wahala premiered on Netflix on Valentine's Day this year and Sona Mohapatra, who featured in fly on the wall documentary, Shut Up Sona, which just won an Indian National Award: "an empowering exploration of the singer's pursuit of gender equality".
This programme is supported by Film Hub London (managed by Film London), Film Hub Midlands and Film Hub North, proud to be partners of the BFI Film Audience Network, funded by the National Lottery. Major partners of LIFF are the Bagri Foundation and the British Film Institute (BFI).
Cary Rajinder Sawhney MBE, Executive & Programming Director of LIFF says, "After a challenging few months we are bringing some much needed uplifting entertainment and as always our quality films offer fresh views of India and South Asia; movies that may even challenge and certainly leave you thinking."
For more information go to LoveLIFFatHome.com