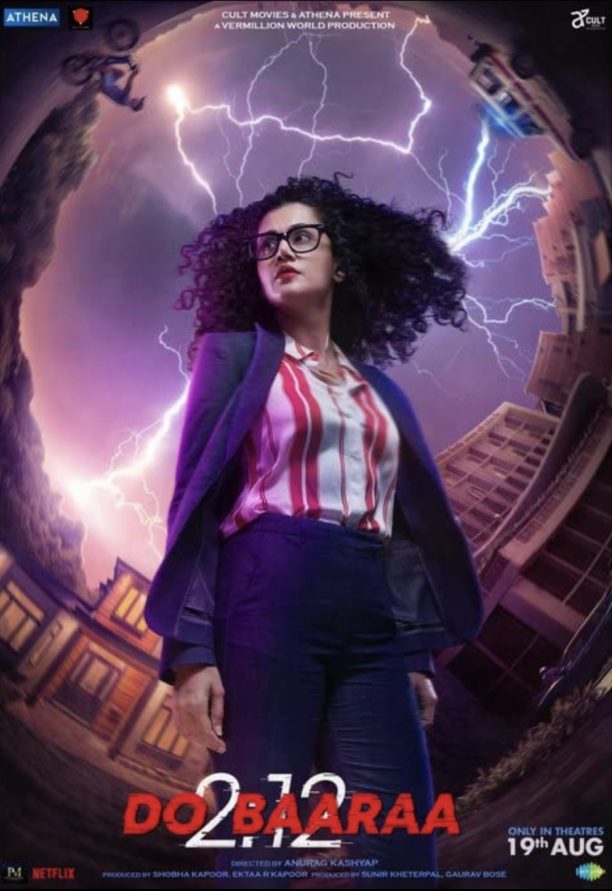 Taapsee Pannu once again is taking on an incredible character and challenging herself in Anurag Kashyap's new supernatural thriller Dobaaraa, where she plays a young woman trapped between two lives in different decades. It is 26 years. One unsolved mystery. And countless unanswered questions.
Talking about the film, which is based in the Spanish film Mirage, Taapsee told Variety, "Time travel or two time zones connecting is not new from an international point of view, but from an Indian point of view it is new, because we haven't seen much of it in mainstream Hindi cinema. We are jumping 20 years back and forth, and 20 years ago India was very different when we were growing up — the visuals, the technology, the looks of the streets, the way people were is very different to what India is right now, so it gives you a very distinct visual to present and hence it becomes easy to communicate to our audience that this is that world. That time zone, and this is this word, this time zone."
Check out the trailer of this timeless thriller, where while watching you will experience a rollercoaster of emotions. Brace yourself for the most mind-bending theories of time.
Dobaaraa, which also stars Pavail Gulati, is out in cinemas on August 19.