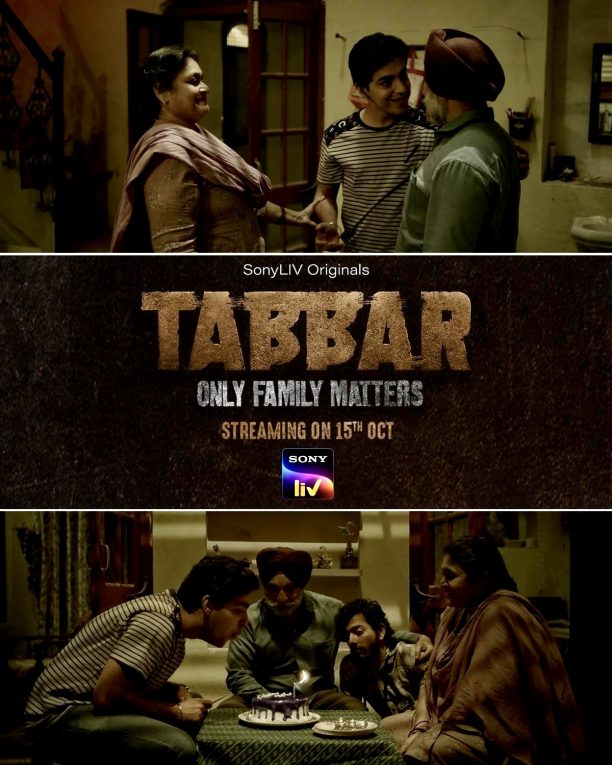 There is something about stories of happy families torn asunder by an unforeseen crisis that triggers a protective instinct in the audience. Tabbar (which means 'family' in Punjabi) starts streaming on SonyLIV from October 15.
The show charts the journey of a retired police constable who pushes the boundaries to save his family from the consequences of an unfortunate incident. With an ensemble stellar cast comprising actors Pavan Malhotra, Supriya Pathak, Gagan Arora, Paramvir Cheema, Kanwaljit Singh, and Ranvir Shorey, Tabbar promises a memorable thriller in the heart of rural Punjab.
As you can see, the trailer gives some insight into what is to come. It weaves in and out of a simple Punjabi family's content life that's sliced apart by an overweening tragedy. The before-and-after mood is engendered in flashes, glimpses of happy days interrupted by the crisis. Clearly it's up to the master-cast to cast a spell on the show.
Pavan Malhotra seems to take over the show as only he can. His anguish as a father washes over the trailer's mood creating a sense of dark foreboding. We know Tabbar is in safe hands even as its character are thrown into a grave crisis.
Check out the trailer for the web series!
When it comes to your #Tabbar, nothing else matters. Here's the official trailer of #Tabbar, streaming on Oct 15th only on #SonyLIV#TabbarOnSonyLIV pic.twitter.com/tdsbUGlUvt

— SonyLIV (@SonyLIV) October 1, 2021
Tabbar is directed by Ajitpal Singh and produced by Ajay Rai of Jar Pictures who has shown unflinching faith in Ajitpal's talents. The producer-director team earlier gave us the gritty Grahan. Tabbar looks like a ferociously original follow-up. At a time when the web space is being filled up with silly comedies and repetitive sequels, Tabbar promises to be the kind of experience we look forward to.