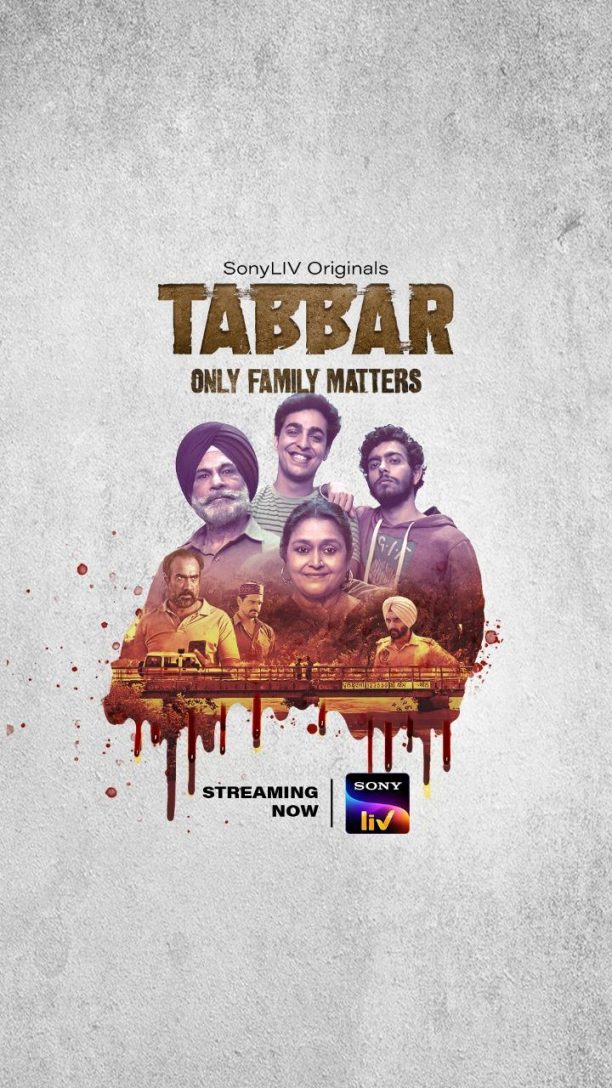 While global streaming platforms like Amazon Prime Video and Netflix have made massive inroads into India it is still uncommon for Indian streaming platforms to make a mark outside home territory.
Given the limitations of indigenous digital platforms it is heartening to know SonyLIV has started streaming in Canada from October 15, and that too with a series that doesn't pander to the taste of the urban 20-something viewership but a serious dark mature series set in Punjab.
Tabbar which is produced by Ajay G Rai of JAR Pictures, gets the honour of being SonyLIV's Indian series to be streaming in Canada.
Ajay Rai who has earlier produced some remarkable films and series in the digital space like Choked , Mukkabaaz and Grahan, says he is delighted to go global with SonyLIV. "We at JAR pictures have always focused on producing serials whose heartbeat is Indian and yet the emotions underlining the presentation are connectible with viewers anywhere. We are excited to work with a partner who understands and respects a nuanced storyline and SonyLIV has proved to be one such platform. We are really excited to premiere Tabbar on SonyLIV. It is a strong narrative supported by an amazing cast and has been beautifully written by Harman Wadala and Sandeep Jain. With Ajitpal Singh as director, this gripping tale of the Singh family is something every family will connect with. I am certain that the complexities behind the characters will definitely keep the audience at the edge of their seats."
The enormously talented Ajitpal Singh(who also directed the brilliant feature film Fire In The Mountains for producer Ajay Rai) and his excellent primary cast of Pawan Malhotra, Supriya Pathak and Ranveer Shorey are happy to be part of the globally available indigenous product.
Says Ajitpal Singh, "I am thrilled to mark my digital journey with Tabbar launching on SonyLIV. The show is packed with intense emotions and depth of characters played by the best of actors from the industry. OTT is definitely providing creators a platform to explore with different genres and narrative styles which can keep the audience glued to their screens. It has been great to collaborate with SonyLIV and JAR Pictures and bringing this thrilling story to the audience."
Pavan Malhotra adds, "You'll see how relatable, yet unpredictable, Omkar's character is in Tabbar. For a father who can go to any extend to save his family, it's a dabble between being a shield and a sword – and the show brings that out brilliantly."
Veteran Supriya Pathak says she loved playing her character. "Sargun is a quintessential middle-class woman whose life begins and ends with nurturing and caring for her family. Tabbar has beautifully interwoven the relationship Sargun shares with her husband and sons. In fact, the character's agony and reactions to the ever-evolving situations has made me explore multiple shades of a mother. It was a delight to work with Ajitpal Singh, co-stars, writers and I wish the audience would enjoy watching this story as much as I loved filming it."
Ranvir Shorey speaks about the relatability of the series, "Tabbar is an amazing name anyone from the North will associate with. It grows on you as a title. My character is a very interesting one. Also, when your co-actors are Pavan Malhotra, Supriya Pathak, it makes the product very strong. Besides this, director Ajitpal Singh's craft of weaving thrillers into a domestic setting drew me to say yes to the show.