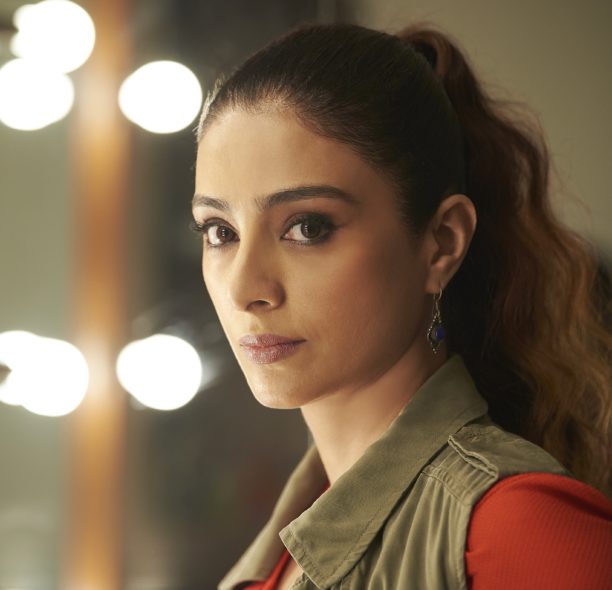 The trailer of of De De Pyaar De starring Ajay Devgn, Tabu and Rakul Preet Singh has received a phenomenal response from all quarters. Tabu who will be seen playing a single mother in the film is thrilled to bits on the response that she is received.
She says, "The response received by family, friends and fans has been absolutely lovely. Everyone is loving the look of my character. We wanted Manju to appear like a woman who is strong, independent and single-handedly takes care of her children. My team and I wanted to have a very distinct approach, right from the look, to her behaviour, to the way she dresses and talks to people. We have given importance to all the minutest of nuances."
Adding, "Since we shot the film in Manali, we had a chance to play with a lot of colours for my attire and Aki Narula (stylist) ended up giving me the perfect combination of clothes that looked great on me. Hiral (hairstylist) worked on an entirely new look for me and she has done a wonderful job with that, it compliments my character perfectly."
De De Pyaar De also stars Ajay Devgn and Rakul Preethi Singh! Ashish (Ajay Devgn) is 50. Ayesha (Rakul Preet Singh) is 50 – 24 = 26. When the 2 meet in the beautiful by-lanes of London, falling in Love is natural, well, sort of…
But – Back in India there's just a small matter of Ashish's family, his kids who are the same age as his new lady love and oh… his Ex-wife Manju (Tabu) is still on the scene.. Well, sort of…
Making De De Pyar De the perfect family film!!
Ashish is about to discover if "Old is still Gold" or Age is not just a number.
After all – LOVE has the strength and resilience to overcome any barrier… Or does it?
ICYMI