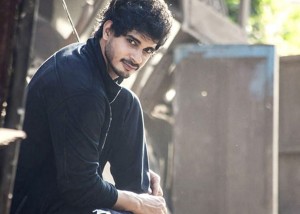 Did you know that India is the world's hub for child sex trafficking and that 16 million women and children are victims of this crime? And that 40% of those 16 million are children. Sadly, these facts are true. Shining the light on this horrible issue is Mardaani, which is in theaters now. The hard-hitting gritty film directed by Pradeep Sarkar stars Rani Mukerji in a never before scene avatar. Rani plays Shivani Shivaji Roy an astute and very tough cop working in the Mumbai Crime Branch unit. When the mastermind behind a child trafficking ring makes the mistake of kidnapping and smuggling outside the city a teenage girl who is like a daughter to her, Shivani embarks on an obsessive and relentless hunt for the girl. Fighting a war that has become personal, Shivani plunges into a seedy world of debauchery, cruel desires and exploitation. Does she find the girl and take the villain down? You have to see the movie to find out.
Starring opposite Rani in the deadly cat and mouse game is newcomer Tahir Raj Bhasin, who plays Walt, the young and ruthless mafia kingpin. Critics and fans have applauded his performance as the many-shaded character. We caught up with the actor this week to chat about Mardaani, playing the anti-hero, working with Rani Mukerji and his hopes for the film. Check it out.
So how did the role in this film come about?
Stacey, I had been struggling as an actor in Bombay for about 4 years. I came in contact with the Shanoo Sharma, the casting director for this film, about 2-3 years ago. She had auditioned me for a number of projects and I had always made it to the short list. In Bollywood, in order for you to get a role, the producer, the writer, the director and the casting director have to agree that you are the right person. I think over 100 people were called for the audition, that were shortlisted on the basis of their photographs and their previous audition. Then from 100 it went down to the final 5. The auditions took place over a period of two months. I think there were 5 or 6 rounds. It was definitely the scariest audition of my life because I knew what was at stake. Then it finally happened and I got the call. I finally got the four yeses for Mardaani.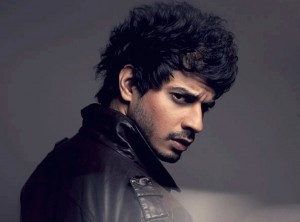 When you found out you got the role and then found out you would be acting opposite Rani Mukerji, what was your first thought?
I cried at first. I think I cried for a good 5 minutes just out of the sheer shock. I think my first thought was Oh My God, Everyone is going to compare my acting to Rani Mukerji and that is really intimidating.
Tell us about your character in the film and his story.
The brief that I was given was that he is suave, he is flippant, and he is cool. And these are not adjectives that you would usually hear about a negative character. So an anti-hero is really the way we portrayed him. He doesn't look or talk or is not like your typical Indian film villain, at all. I was told that there are these layers to him. That when a girl looks at this character she should feel like My God this could be my boyfriend, this guy could be my brother or this guy could be just some guy I meet at a cafe or a bar. That is what is really raising curiosity now. Girls don't know whether they want to hate him or like him. That was interesting as an actor, making a debut, to play someone who had that contrast… He wasn't all bad and he wasn't all good.
How did you become him and create this character?
I have been going to acting school for a number of years now. It is sort of a culmination of everything I have learned in acting school. In the research phase, I spent a lot of time in the Red Light districts of Bombay and Delhi where people who are involved in this prostitution and sex trade, both the pimps and the prostitutes, hang around. I just spent time watching these people. Some of them were very young. The boys on the streets that grew up in these areas dress like any college boy would in India's metros, but they have this sort of confidence in their eyes of being through a lot of dark experiences. I just observed them. What makes Walt's life interesting in Mardaani is the fact that his intent and his back-story are never really revealed. You never know what this character has been through that makes him do these kinds of things he does in the film. But the minute he makes his entry and that first conversation that he has on the phone you know that this is a guy who means business when he makes threats. So it was working on the psychology of a guy like this that took me the maximum amount of time. It also involved cutting off from friends and family for about 2 and a half to 3 months. That really was the hardest part.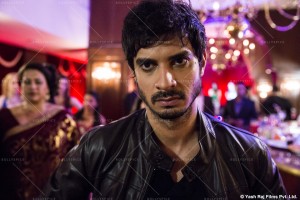 Did you have a hard time coming out of him? Because seems like you had to get very deep to play this character.
Yea, it definitely took me some time. It took me about 3 weeks to get out of it, which is not a lot of time when you look at the whole picture. But I started to circulate with friends again. I went to parties. I watched a lot of comedies. That I think helped me get out of it. But I think that that is what is so great about acting. That you hold on to the character when you are on set but once you are back home and it has wrapped you know it is all make believe. I think it is very dangerous for an actor to hold on to a character in his real life.
So, what was it like to work opposite Rani Mukerji?
As I said it was REALLY Intimidating. I grew up watching films like Kuch Kuch Hota Hai and Bunty aur Babli and when you go from that to character to Shivani Shivaji Roy… you are already intimidated because she is so much more senior and she has done so much more and then she comes on with this persona of being this tough mean cop. But, you know, it actually helped me in fact, because it is the adrenaline and the nervousness that helped me up my game. I realized that if the audience didn't feel that the villain or as we say the anti-hero was intimidating and was worth hunting down then the film would fall. That's a huge pressure to know that you have to live up to that. I was nervous about how it was going to be received, because you know it was quite a risk in terms of the way it was cast. It's not a typical Bollywood hero or villain. The audience could have turned around and said why wasn't it someone who was bulky, well built like a typical villain cast for this film? I am very glad that no one has given it that kind of negative response and people have appreciated what we have done in the film.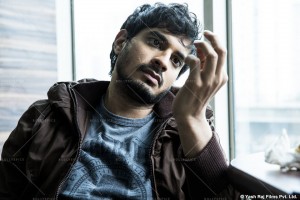 Then of course being directed by Mr. Pradeep Sarkar…
I think the best director is someone who gives you a brief and then lets you experiment with it and doesn't get very firm and rigid about the idea and about the character. And that is exactly what he did. He gave me a brief and then we would run through scenes a few weeks before we would shoot them. Or he would give me the brief and then say now you experiment. He would give me that. That, as a newcomer, made me feel very comfortable that someone was putting that kind of trust in me.
I would just like to make a special mention about the cinematographer, he is Polish and his name is Artur Zurawski. He has lit and shot the whole thing totally differently. It is not like a Yash Raj movie, it is not like any Bollywood film before. This also goes for the set design, every interior scene in the film is actually a set, it is not real locations and to make them look good with the set design and the casting had a lot of hard work put into it. Every small part of the film has been really well cast and done. It really was a real team effort. And I think it stood out because of that.
What was the most difficult thing about this shoot?
For me, the most difficult thing was the number of big names that were attached to it. The intimidation! A newcomer has to overcome the fear of failure and just give your best without worrying about what the outcome might be.
Did you have any idea, before you started this film, about the issue of child trafficking? I did some research and I could not believe the numbers…
You know, you are growing up in India, you know it exists but you don't know the numbers. So you are right, before I auditioned for this part I wanted to know the background to the numbers and I sat down and read a couple of human rights reports and UN reports. And it was amazing, the kind of figures that are out there and that are not in the public eye. So yes I was aware of it but then I got into the details of this for the film. It was unbelievable.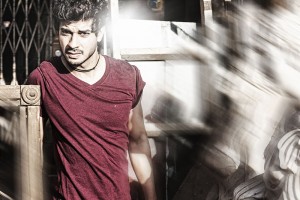 What do you hope the film will do?
At the moment I just hope it gets people to the theater and gets them to watch it. But already there is a definite vibe in India that people realize that it is not an anti-male film as a lot of people had said it might turn out to be. It is a film that calls for equality. It is not a male bashing film. It does not say go bash every man on the street. That is not what it is talking about. What it is talking about is that if someone mistreats you, you shouldn't depend on outside help. You have to take matters in your own hands and stand up for what is right and stand up for your own rights. What I hope for is that every Indian girl and every girl all over the world in fact, realizes that it is about equality and they shouldn't be mistreated.
You have gotten great reviews for you performance in the film, how does that feel?
It is HUGE! I actually wake up every day thinking it is all a dream. It is quite surreal. Aamir Khan tweeted a couple of days ago that he thought the part was really great. That was really big of him to do! It has been phenomenal. Not only have my parents and my friends really liked it but also people from the industry who are really established have come out and said good things. I couldn't have asked for more!
Photo credit: Joy Datta Photography