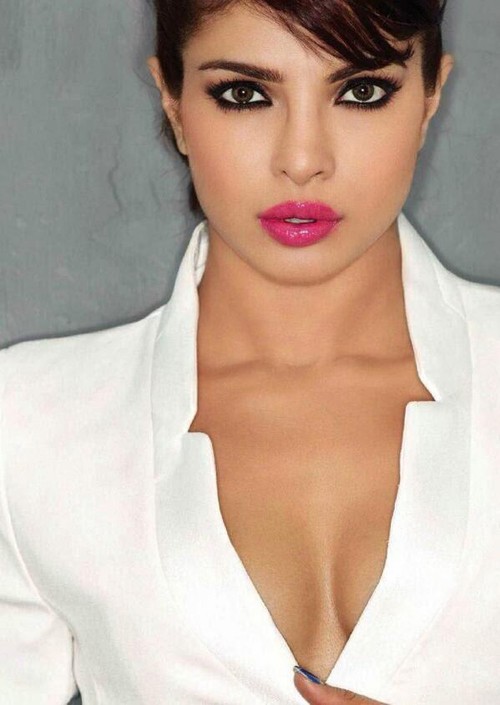 Over the years Bollywood has become a select club where family connections are very important in order to break into cinema. Although there are some exceptions, certain surnames can facilitate the path to stardom.
Priyanka Chopra is perhaps one of those exceptions that prove that rule. Although she came into prominence after becoming Miss World in 2000, the actress, born to a physician couple in the Indian Army, made into films without help or someone to guide her. Chopra is very proud of what she has achieved on her own. "I take pride in the fact that I am self-made and I have become tough over the years," she told IANS in a telephonic interview from Mumbai.
Since her film debut in 2002, her work in different roles has been well received by the critics, and she was granted the National Award for Fashion in 2008. Her latest film Gunday, which was released last weekend, has been well received by the audience with a good opening in the box office.
The actress of Barfi expects to work in the industry for many more years as long as she has the support of the audience. "There is so much more that I have to do and which I will do. As long as people watch me or want to be entertained by me, I will find ways of entertaining them as I am a performer and that is what I intend to be," she said.
But the fact is that a career in cinema is was not enough for her. After consolidating herself as one of the most talented actresses in the Bollywood industry, Chopra is resolved to launch her music career. "I didn't want to be someone who gave up something to gain something else. I think as women, we can multi-task really well. And that is exactly what I intend to do. I hope to be able to balance both my careers. Both are very important to me," said Priyanka.
The actress turned singer has so far launched two singles, In My City and Exotic, and recently released a teaser of her next single I Can't Make You Love Me and is the very first Bollywood actress to become the face of the international fashion brand GUESS.
Although making it big in the music industry may be difficult to achieve, Chopra is confident and inspired by her experience in cinema. "This (Bollywood) was also very tough. I am not someone who came from here. It was a tough conquest. Doing anything new is hard. That (a music career) will be difficult as well. I don't know how or where it will go…all I am doing is trying," she said.
The actress of Gunday currently immersed in the filming of Olympic medal-winning boxer Mary Kom's biopic, which is scheduled to be released this year.