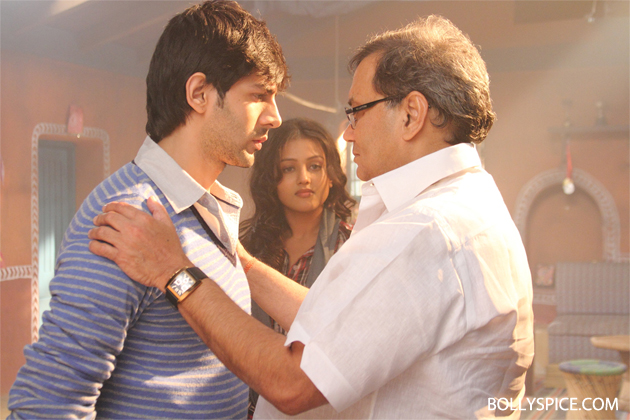 The release date of director Subhash Ghai's Kaanchi has been shifted to early 2014. The director, who is busy shooting some last scenes of Kaanchi, is in no hurry to rush the film's release date – a "mistake" he made with his last film Yuvvraaj. "A few portions of the film are left for shoot. I am going to take my own time to release Kaanchi. I am not in a hurry to release the film as I don't want to repeat the mistake I did with my last film," Ghai said. 
"Most of the films which do not do well because of the pressure of its release date. Directors later feel that the film would have worked better if they had given some more time for their film," he added.
Subhash Ghai is making Kaanchi with new star cast and veteran actors' Mithun Chakroborthy and Rishi Kapoor after a gap of 4 years and is too charged with this film. He further added "Having a new cast has given me a huge responsibility as well as happiness as good as when I was making Hero or Karma."
It will purely be director's film with his command and conviction… "I know that people are really waiting for a big film from me with wholesome entertainment for every section of audience. Kaanchi has a great story with a message and fun and drama combined and great music to cherish."
Adding,  "I have recorded four songs by Ismail Darbar and Salim Suleman on the lyrics of Irshad Kamil and I can say today that it's going to be big blockbuster music album on the day it will be released."
He says he can't wait to show his film to the world. "My new heroine has done the fantastic job to take over the first row among stars of today. It's larger than life film and production both and I am waiting for Early 2014 to show it to my audience".
We will bring you all the news leading up to the release so watch this space for more!