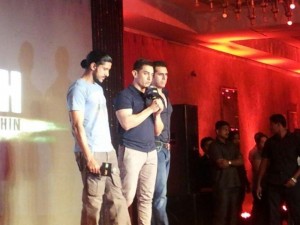 After the completely dazzling Dil Chahta Hai in 2001 that won the hearts of many and is still one of the best movies ever made, Talaash has brought together Aamir Khan, Riteish Sidhwani and Farhan Akhtar together after 11 years. This film revolves around a murder and is also based on relationships.
Aamir says,"I love working with people who think differently like me and are as passionate about films as I am. DCH was their first film as producers and today they have matured marvellously since then. They have also had a few experimental films which I feel is a great thing. I am happy with the way Talaash has turned out and I hope it brings a different thrill to the suspense genre in Bollywood and beyond."
Farhan, who is very excited about Talaash, says," It was a pleasure working with Aamir after 11 years. By now, Riteish and I as a team have explored and matured throughout and the successes of our experiments have made us confident enough to do a film like Talaash."
Riteish had a very interesting point to make. He points out, "When DCH was made, there were no multiplexes. Now we have multiplexes and also an audience that is open to different kinds of films and appreciates different genres. Talaash is a nail biting suspense thriller about a cop but it also deals with emotions and relationships, a perfect blend in that sense."
Talaash releases on 30th November and stars Aamir Khan, Rani Mukherjee and Kareena Kapoor in the lead roles.