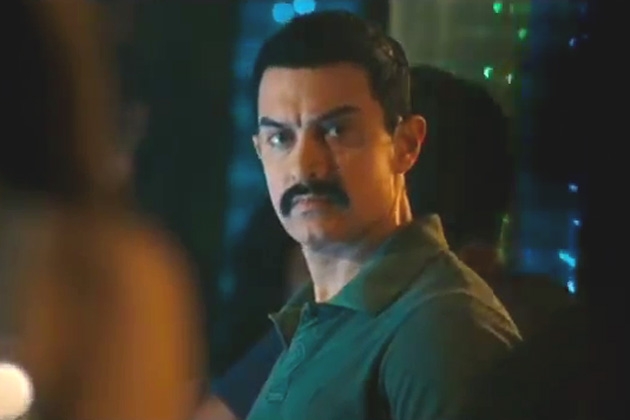 It was earlier being said that even though Aamir Khan, Kareena Kapoor and Rani Mukherjee are together in Talaash, the trio will not be seen in the same frame even once. The latest one on this is that now they will be seen together in a special song called Muskaane Jhooti Hain, in which all suspects of the crime will be seen under one roof in the same room.
The film is reportedly a suspense thriller revolving around a crime, which is being investigated by Aamir Khan who plays the Inspector. This music video is apparently made to confuse the audience further and generate more curiosity because of the suspects being in the same frame. With this never done before idea, Talaash seems to be the kinds that would revive the suspense thriller genre for Bollywood. Producer Riteish Sidhwani excitedly quoted, "Yes, the search is on; in one room now!"
Aamir Khan played a cop in Baazi(1995) and Sarfarosh(1999), but in Talaash as the Inspector he as finally got the Khaaki vardi. The music launch of the film is said to be 18th October, which is also Bebo's reception and so the entire cast of Talaash will be missing Bebo's reception. There is also a buzz about the credits of Talaash carrying Kareena Kapoor's name after marriage which is Kareena Kapoor Khan.
Talaash looks like a promising film with its thriller storyline and amazing star cast. It is set to release on 30th November.