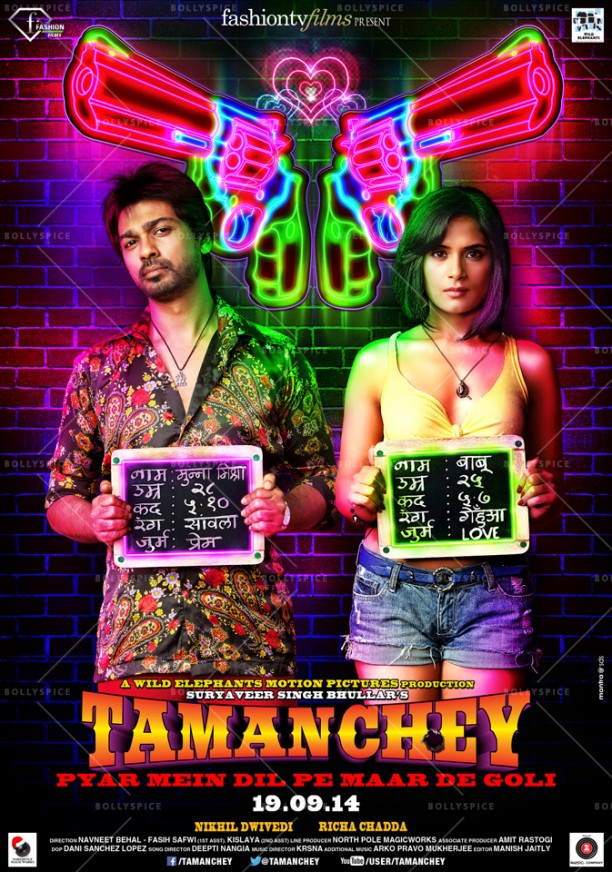 Nikhil Dwivedi and Richa Chadda starrer Tamanchey is all set to release on 10th October which also announces the entry of Fashion TV into the Bollywood filmmaking market. After the entry of the TV giants like Sony and Zee into film production, the latest one to hop onto the production bandwagon is Fashion TV!
FTV has now bought the rights of Tamanchey, a film that stars Nikhil Dwivedi along with Richa Chadda as a step in the right direction of film production. They were primarily looking for a young film with cool quotient and they found Tamanchey fitting the bill.
Tamanchey is an aggressive, passionate acidic love story between two criminals whilst on the run from the law. Based on the lives of gangsters, TAMANCHEY will be a realistic take on the lives of the people in the underworld.