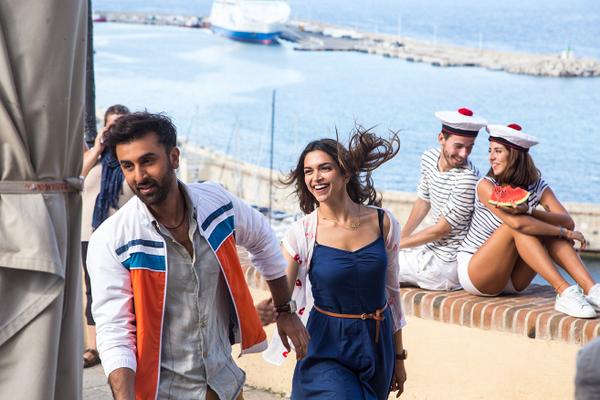 With Director Imtiaz Ali, and starring Ranbir Kapoor as Ved and Deepika Padukone as Tara and adding in the music by the great AR Rahman, Tamasha is on everyone's lists of one of the most anticipated films of the year. We have been getting sneak peeks and now finally we have learned that the trailer of Tamasha will be launched on 22nd September, 2015.
Producer Sajid Nadiadwala is very happy with the team he put together and the film, "Tamasha is very close to my heart. It has been a wonderful journey for us to work with the amazing team of Ranbir, Deepika, Imtiaz and Rahman. I can't wait to share it with the audience."
Talking about the film the director said in a recent interview, "Tamasha is multi- dimensional. There is fun and there is frothiness, but it is also severely intense and personal. The film is tender at times, but it is also very big and hard. It's so many different things… it's got these chapters. I would like to look at it like a treasure box. And to balance all the elements just right so that the story comes through nicely has been the big challenge."
So what to the director is Tamasha about? He says essentially it may be in some ways the same template as his other films, "But you have the power to change the story and end it the way you want it to end. That's what Tamasha is about. It's also about how you need to be reminded by a pretty girl on an exotic island about who you are and what you are doing. And then how you knock back and become who you really are."
For a bit more insight check out an earlier Facebook post he wrote, ""There is something special in you. Don't ignore it. Don't change yourself to fit into this world. Please… give yourself a chance. She reminds him of who he is. He is the small town boy who has grown up in the world of stories. He belongs to that world. He is not suited to the corporate rat-race. The journey he goes through to reach himself is the stage for Tamasha. It's a personal journey – passionate and quirky – that dismantles his life so that he can become how she sees him – the exuberant story-teller."
Watch this space we will bring you the trailer as soon as it is live!
We still have to wait until 27th November, 2015 for Tamasha to release worldwide and needless to say fans can't wait to see Ranbir and Deepika together again!