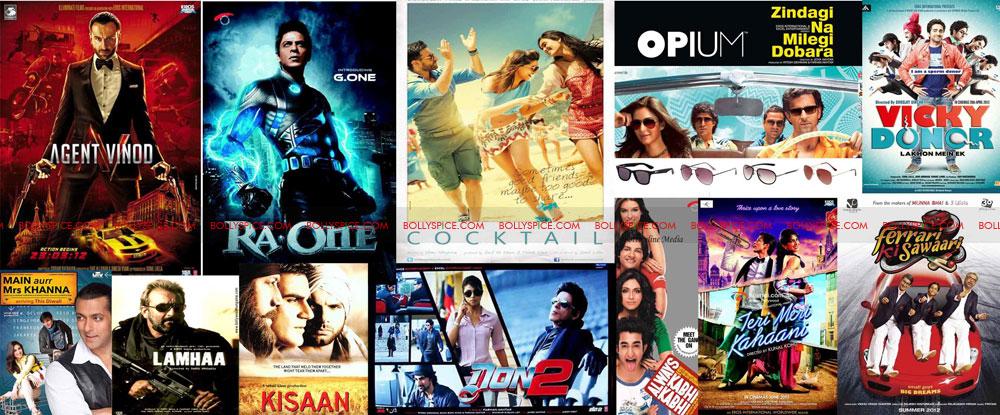 One of the things that is relatively new in the promotions of Bollywood films is movie merchandise and Tanaaz Bhatia and her company Bottomline Media have been at the forefront of creating this cool new path. Merchandising is most definitely the new trend in India and can we say we love it! It all began and really exploded with Bottomline's creations for Ra.One and now many films are creating cool products for their films.
This is something that is done in Hollywood but in Bollywood it is a growing enterprise. Tanaaz tells us, "Tee-shirts are not just for Spiderman and Batman, but now for every film that creates a special place in your heart."
Adding, "I felt you could recreate the memory and take home a piece of the film, through interesting merchandise."
The company had huge success with their earlier projects including Ra.One and has recently worked on Agent Vinod and Vicky Donor. Coming up are the exciting films Ferrari Ki Sawaari, the Shahid Kapoor Priyanka Chopra starrer Teri Meri Kahaani as well as Saif and Deepika's Cocktail. Tanaaz says their goal is to create something perfect to fit the film and something new. "We create merchandising that is different but still interesting for consumers. We try to innovate and constantly are working to ensure the movie watchers love the films and what we do, and hence we worked to create a range of merchandise with our partners seventy mm."
So how can you get your hands on some of this cool stuff? "You can now buy through www.seventymm.com and this brings you closer to the stars … In fact, lucky ones can meet the stars."
They have some cool tie-ups for Teri Meri Kahaani including a Opium eyewear range inspired from the film as well as a Cocoberry tie up but more on that soon!
Tanaaz is excited for what is coming in the future, "I am loving the teams we working with and super excited."
Take a look at some of the creative and cool products they have come up with so far! (We know we want some!)