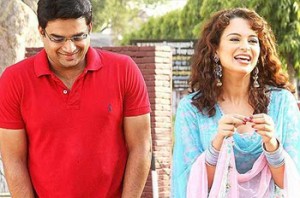 Fresh out of the success of Raanjhanaa, director Anand L. Rai is all set to don the director's hat again for the sequel to his 2011 romantic comedy, Tanu weds Manu. According to the grapevine, Rai is keen on retrieving the original cast of R.Madhavan and Kangana Ranaut for the sequel.
Tanu Weds Manu revolved around two extremely dynamic & diverse personalities. Family pressure of getting married leads Manu to meet Tanu with whom he falls in love at the first sight. But Tanu has no plans of marrying him since she is already in love with someone. But destiny has some other plans for them as their paths keep crossing time and again.
The film, which released on 25th February 2011, performed surprisingly well at the box office and was declared a hit. The sequel of the movie is expected to go on floors by the mid of next year.