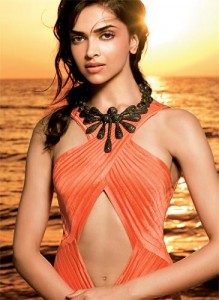 Whilst she may have bagged Rajnikanth's upcoming project, things aren't look all too bright for Deepika Padukone who seems to be in a bit of a pickle with Ramesh Taurani's production house.
The producer of Race 2 is taking legal action against the actress for having left shooting for his film after six days. According to the Cine & TV Artistes Association rules and regulation an artist can be stopped from shooting for a producer to whom she has given dates which were earlier allotted to another via a contract. Sources close to the production house are of the opinion that such a contract did take place between the producer and Deepika and thus she can be held liable.
However Deepika's party is of a different opinion. That is, that a contract was signed which specified that the film would be completed by November 2011, which it has not, thereby Deepika has not defaulted on any legal obligations but infact the producers have.
Taurani is rather miffed about the whole issue and doesn't seem to be answering any media questions so only time will tell just how far this action with the CINTAA will go.