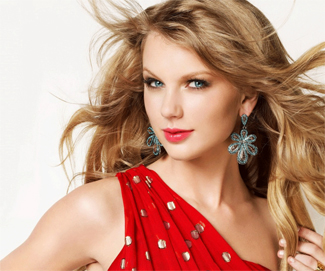 Taylor Swift is one of the biggest and most successful singing stars in the US and has sold over 26 million albums. The 24-year-old has hit the top of the charts both in Country and Pop, is a seven time Grammy award winner, as well as winning Billboard Music Awards, Country Music Association Awards and Academy of Country Music Awards. So how does this story relate to Bollywood? Well, Taylor Swift recently revealed would love to sing for a Bollywood film and is a huge fan of one of the biggest composers in India.
Talking about the films of Bollywood, Swift told the Hindustan Times, "I have heard about Bollywood. Indian cinema has a lot of music and dance, which excites me. I think Indians share a big passion for song and dance in the movies, which I love. It is a great way of connecting with the audience."
Getting to the music of the films, the songstress said she really admires the work of AR Rahman, "I have heard a lot about AR Rahman. I think he is a fantastic musician. His music touches the soul."
So will we hear her on a Bollywood OST? "As of now, I don't have any plans. But I am open to offers and learning a few Hindi words. I would love to sing for a Bollywood movie."
Wonder if we will see a Taylor Swift Bollywood crossover! I guess we will all have to wait and watch and for her fans that love Bollywood hope!
Watch this space!