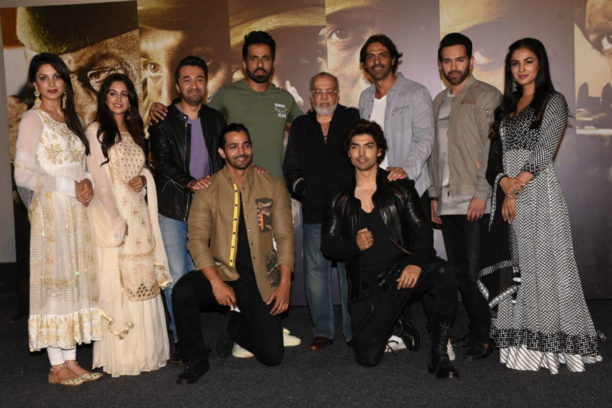 We have a look at the star-studded trailer launch of J.P. Dutta's third war film instalment Paltan
Upcoming war drama Paltan, directed by J.P. Dutta, has been highly anticipated by fans across the world. The team recently came together to launch the trailer of the film. The event saw cast members Arjun Rampal, Sonu Sood, Gurmeet Choudhary, Luv Sinha and Harshvardhan Rane come together for the much-awaited trailer launch. Also in attendance was the legendary director J.P. Dutta.
Paltan is a war drama based around the Indo-Chinese war. The film stars Jackie Shroff, Arjun Rampal, Sonu Sood, Gurmeet Choudhary, Luv Sinha, Harshvardhan Raneand shows their character's camaraderie as they play soldiers in the Indian army. This was evident at the trailer launch event as the actors came together.
Speaking on the film, Gurmeet Choudhary said, "My dad just retired from the army and I feel that I am lucky that I got to work with J.P. Dutta. My dad wanted me to be a soldier but I ran to Mumbai to become an actor. He didn't talk to me for 3 years, I believe with Paltan I could complete a small bit of his dream."
Paltan is set to release in cinemas on 7th September 2018.
Check out these pictures