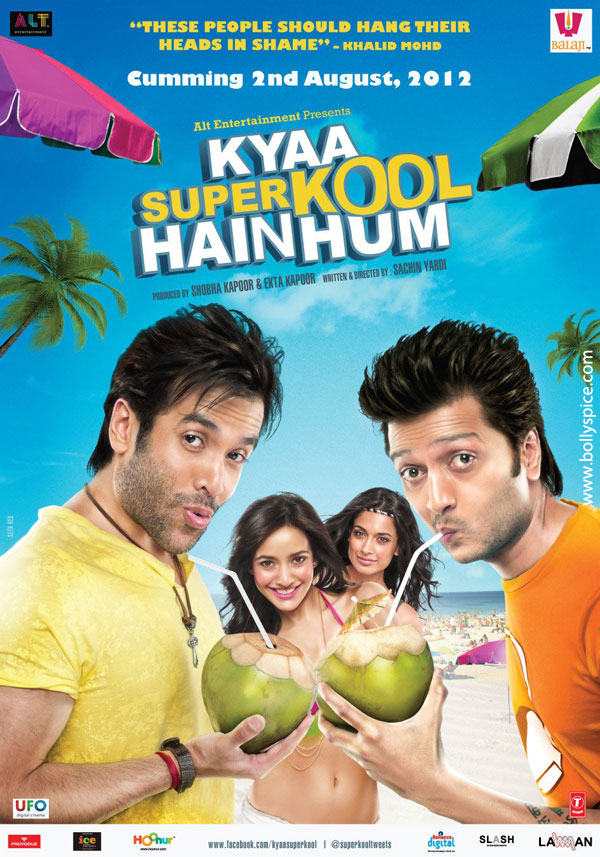 On Indian television, late-night telemarketing capsules featuring low-rung models selling ludicrous products, is a common sight. The actor who's watched many such capsules only to have a laugh, found himself doing exactly that in a hilarious sequence in the forthcoming Kyaa Super Kool Hain Hum.
"When Tusshar was mimicking one of these ads, the director Sachin (Yardi) was in splits and decided to incorporate a sequence to this effect in the film. Considering that Tusshar plays a struggling actor in the film, it went well with the story line as well," says an insider from the unit.
Tusshar confirmed, "When I was imitating one of the models in the ads, Sachin couldn't stop laughing and decided to incorporate a similar tele-marketing scene in the script." Incidentally, an excerpt of the scene is visible in the film's hugely popular trailer, which is available online.
Kyaa Super Kool Hai Hum, the sequel of the erstwhile hit, releases worldwide on August 2. Besides Tusshar and Riteish, the comedy features Neha Sharma, Sarah-Jane Dias, Anupam Kher, Chunky Pandey, Kavin Dave, and many others.