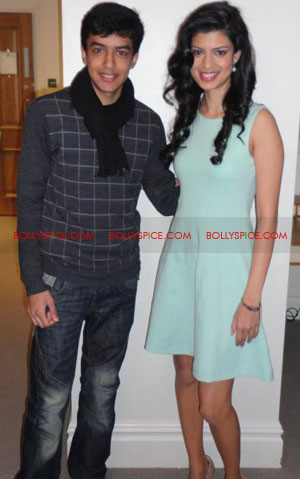 Model turned actress Tena Desae spoke to our London reporter Sunny Malik about her upcoming film The Best Exotic Marigold Hotel. The film, directed by James Madden (Shakespeare in Love) boasts an incredible cast including Dev Patel, Dame Judy Dench and Maggie Smith, Bill Nighy, Tom Wilkinson, Celia Imrie and Lillete Dubey. The Bengalore born actress has worked on a number of commercials and was also seen in Yeh Faasley and Sahi Dhandhe Galat Bande and also is one of the 2012 Kingfisher calendar models. Desae in an exlusive interview speaks about her upcoming film, working with Dev Patel and more.
Tell me about the work you have done in the past.
I started off with modelling and have been doing ads mostly. I have done a little over a hundred ads. I decided to move to films about two years ago. One is called Yeh Faasley with Anupam Kher and the other one is Sahi Dhandhe Ghalat Bande. The Best Exotic Marigold Hotel is now my third film. The first film was about me finding out that my father has murdered my mother. It was an intense drama. The second one was a political satire where I had to kidnap the chief minister's son and now in this film, I play Sunny's (Dev Patel) love interest.
Because you are being compared to Freida Pinto, I have to ask that she chose to work in Hollywood films after Slumdog Millionaire. Where do you want to work? In Bollywood or in Hollywood?
I have not actually thought about it yet. I do want to work in Bollywood films, of course because I am from India and I understand the sort of films and have grown up watching all the films. I want to do those romantic Bollywood films.
Which actors do you want to work with?
I would like to work with Aamir Khan, Hrithik Roshan and Ranbir Kapoor and all the others as well, because I want to work with everyone (laughs). But these three top the list.
Your upcoming film The Best Exotic Marigold Hotel is actually British comedy but you are being called a Bollywood actress. Does that bother you? Would you rather be called just an actress or a Hollywood actress?
Wow, does that even matter? I am hoping that I can do everything. After I have done this film, I would if I could, do more English films. But I want to do Hindi films as well. I don't find language a problem; I would do a Chinese film if I am offered one (laughs).
Tell me what your latest film The Best Exotic Marigold Hotel is about.
It's about a bunch of British retirees who come to India to spend their retirement years.
They come to stay at this hotel which they think is really exotic and then they find out it is not. Then they stay on and experience India.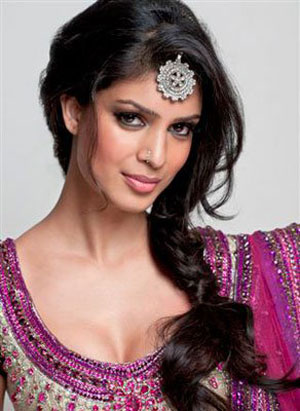 Tell me about the character you play in the film.
My characters name is Sunaina. I play Sunny's (Dev Patel) love interest. My main conflict is facing friction from his mother for marriage. Sunny has got this really great character and is hilarious in it. It makes it different in that way.
How did you become part of this film? Were there lots of auditions?
There were three runs of auditions. I know Sehar who was the casting director for the film and I went there without knowing anything about the film. I just tested for it as I thought the scenes were interesting. But I knew nothing about it. Afterwards I found out who the cast was and who the director was and I went really crazy. The second round happened in a few days' time and there was a third round where I had to do all of my scenes in the film. Then they looked at my work profile and then I was finally chosen for the film.
Was it somehow easier for you to work in a British film as you have worked in Bollywood films before?
I was not nervous as much because at least I knew that I know my bit. Now it's just maybe a difference in style and a new team. It's not altogether a new thing dealing with the film for the first time.
How was it working with Dev Patel?
I have seen Slumdog Millionaire and I really thought he was great in it. He is huge in India. When we walked on the streets of Udaipur, the chaiwalla and paanwallah (Tea and Paan makers) all recognised him. He is also very talented. I was very thrilled and he was very chilled out and very easy to work with because he keeps the communication going. He is constantly telling you what he likes and he is asking you if you are comfortable in what he is doing and these things.
The Best Excotic Marigold Hotel is out now in UK cinemas.