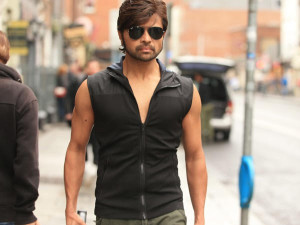 Since he began making films, producer Himesh Reshammiya, felt that it works out best for everyone if the shooting of a film is completed to a certain budget. Naturally with Music being his main field, it becomes his biggest source of revenue for recovering the costs. This theory worked well for his films 'Radio love on air', 'Damadamm', and 'The Xpose'. He has managed to make this concept work even for his next release 'Teraa Surroor'!
'Teraa Surroor' is co produced by Himesh's own music publishing company HR Musik and they are in association with TSeries. The film has received a wonderful response to its music adding to its hype, and according to a recent article on Box Office India "The film's trailer has also received a very positive response and the movie is very hot among distributors as the movie has been sold at a reasonable price all over India, thanks to the right economics. Hence, the producers and distributors are safe in terms of pricing and have already recovered their investments."
'Teraa Surroor' is a solo release on 11th March directed by Shawn Arranha and stars Himesh along with Farah Karimi, Shekhar Kapur, Naseeruddin Shah and Monica Doggra.
In association with www.himesh-reshammiya.com