Yes, dear readers we have not one but two extra special Teri Meri Kahaani treats for you today! The first is an exclusive picture of Priyanka Chopra as the 1960's starlet Rukhsar. Channeling yesteryear beauties Mumtaz and Sairu Banu, Priyanka looks gorgeous playing an actress in the 1960's who falls for cutie musician Govind aka Shahid Kapoor.
Director Kunal Kohli says, "People remake films but we remade an entire era while shooting TMK. We wanted to learn about the lives of stars from that period. We know how they behaved on camera as we can see their movies, but their off-camera behaviour is what Priyanka wanted to understand."
Priyanka not only watched films of Mumtaz and Saira Banu, she also talked with Banu to help her really get into her character in all aspects. She told the Hindustani Times, "Saira Banu ma'am is a quintessential beauty who has a grace that takes your breath away every time you see her. When I was discussing the character of Ruksar with Kunal (Kohli, director), I felt that I needed to get an insight into the life of a film star from those days When I called her, she was very warm and helpful. Our chat really helped me stitch together the character of Rukhsar. I am grateful to her for that. And I can't wait for her to see the film and give me feedback on the role. Saira Ma'am was my inspiration for this character."
Kunal added,"Priyanka did a brilliant job of recreating the aura of a '60s star in the film."
See! Could she look any more beautiful?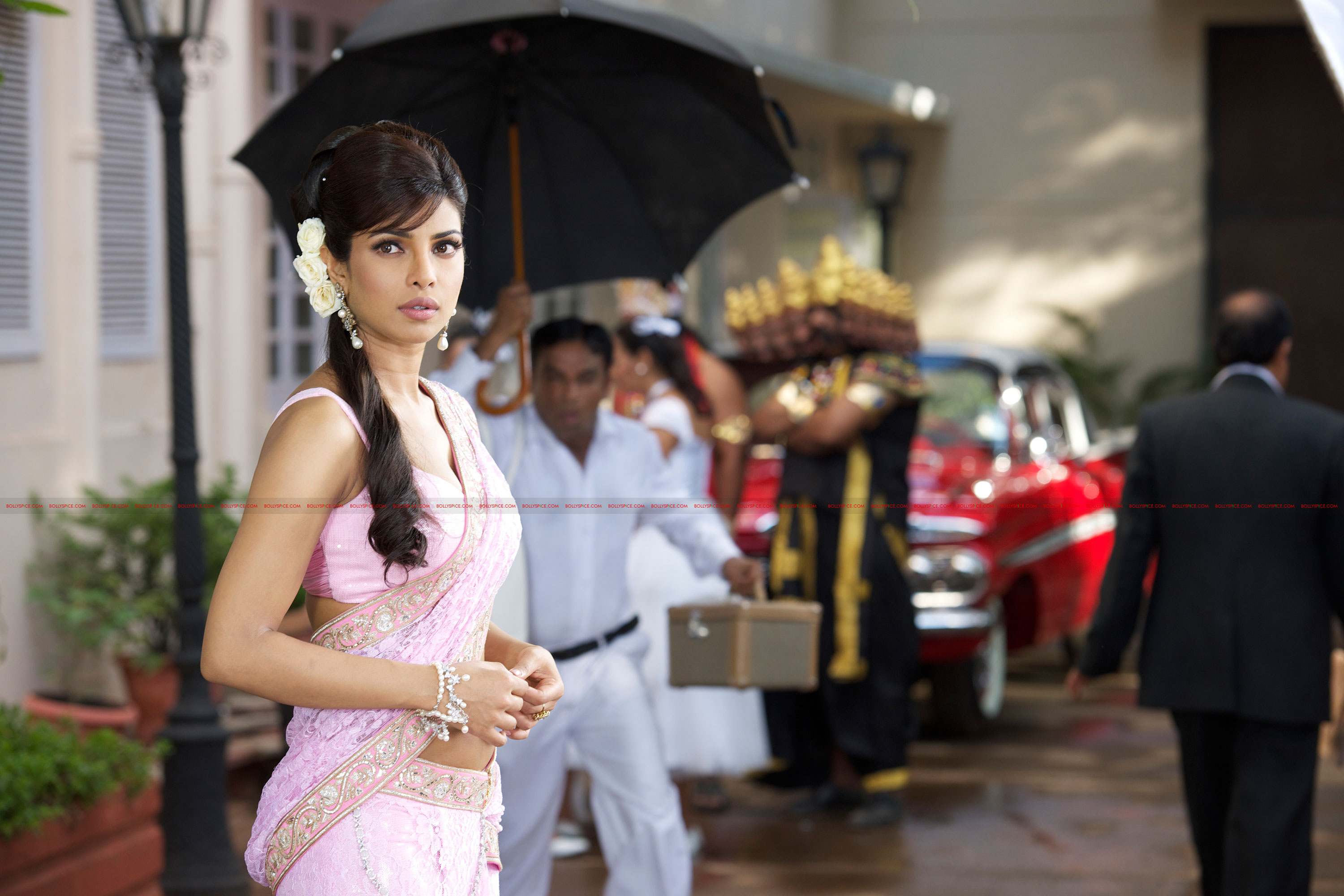 Contest winners you may now brag you saw this first!
The second totally fun thing is that we have a video that shows you what went on behind the scenes for the 1960's track 'Jabse Mere Dil Ko Uff' from the film.
httpvh://youtu.be/qf-Qt0q6GEc
We are certainly looking forward to when Teri Meri Kahaani hits theaters on June 22nd!