Stars Priyanka Chopra and Shahid Kapoor along with director Kunal Kohli have been on a whirlwind promotional tour in the past week for their upcoming love story Teri Meri Kahaani. And they have even more in store leading up to the release on June 22nd!
We have some cool shots of of the duo taking the train to get to their event at Jai Hind College! Shahid explained why they took the train, "I got on to a train after a long time. It was a bit chaotic because there was a lot of media and public. It was tough to reach our destination because of the crowd but getting onto a train and going from one station to another was fun," said Shahid
Priyanka said, "Initially, when I came to Mumbai I used to travel in local trains a lot. So, it felt nice that trains haven't changed, the public has not changed. So it was a good experience."
Train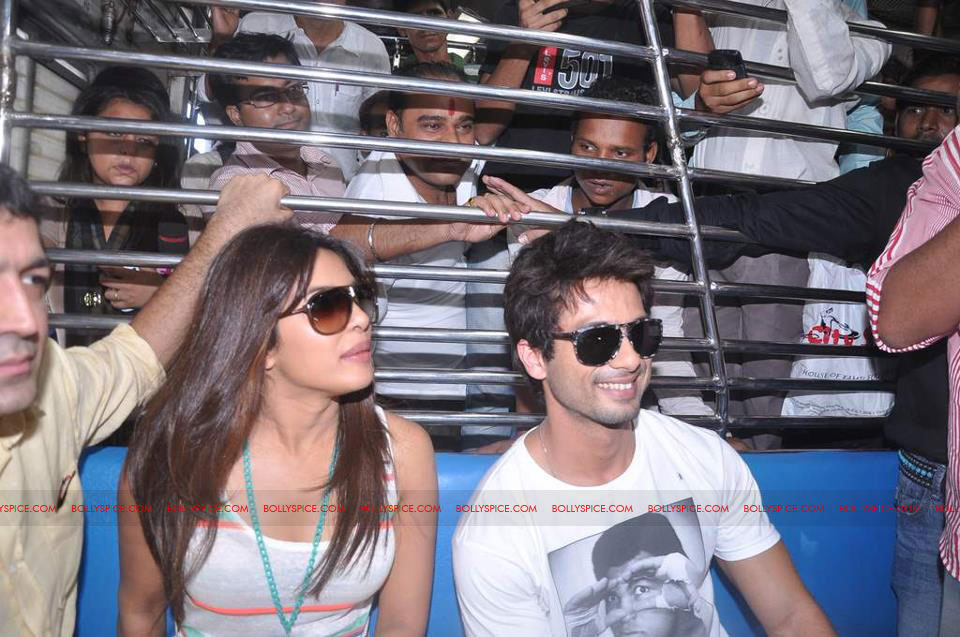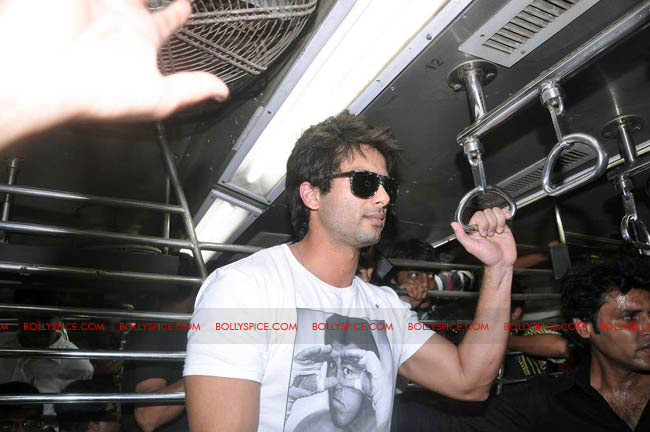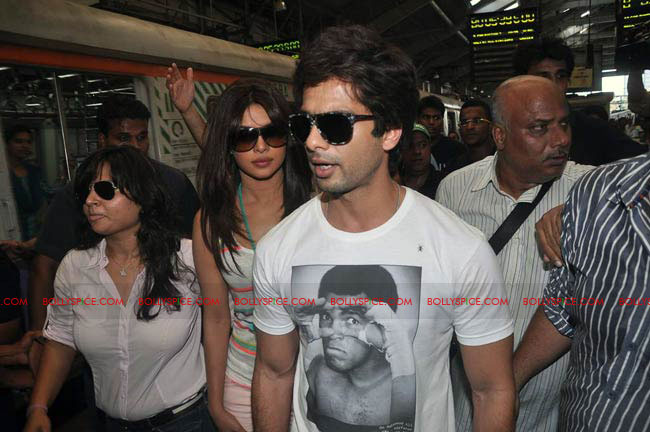 Jai Hind College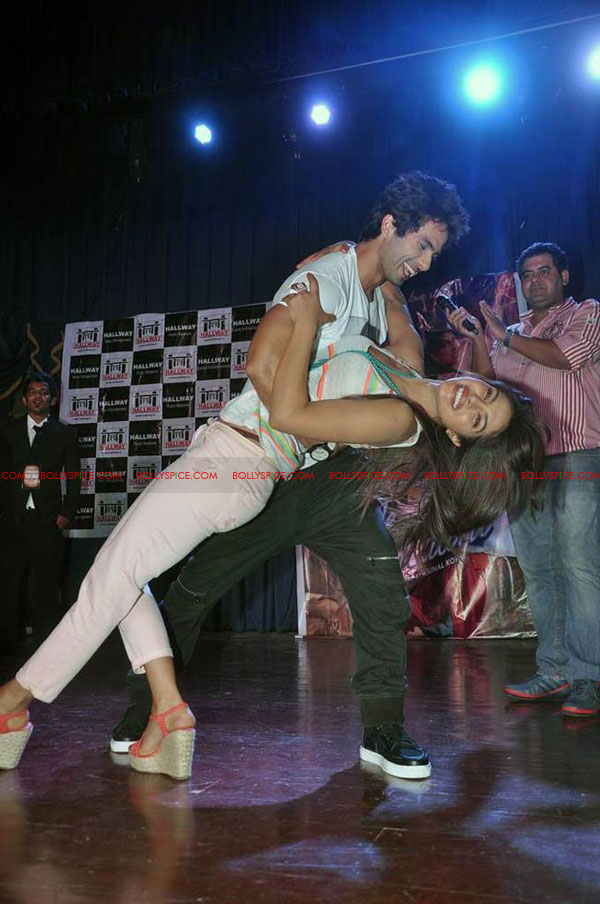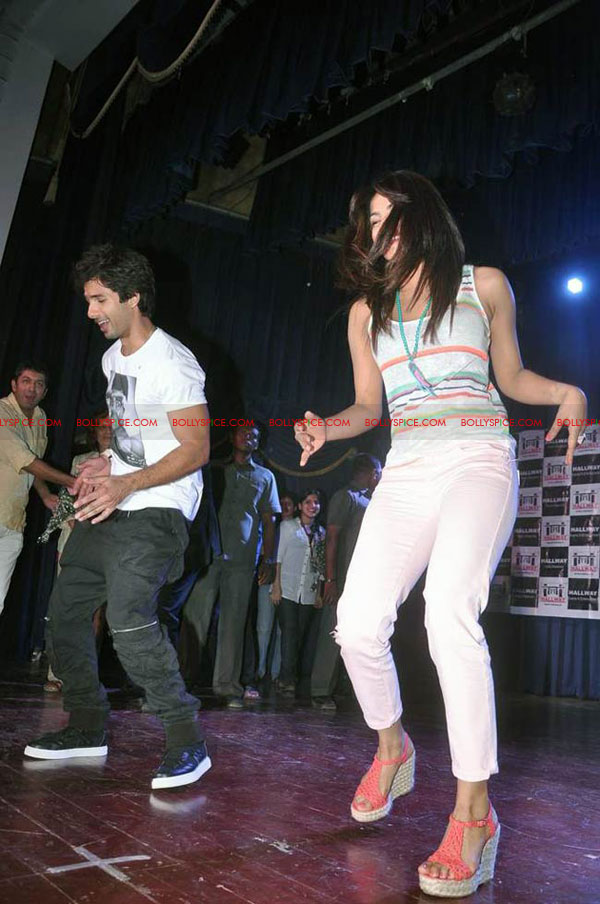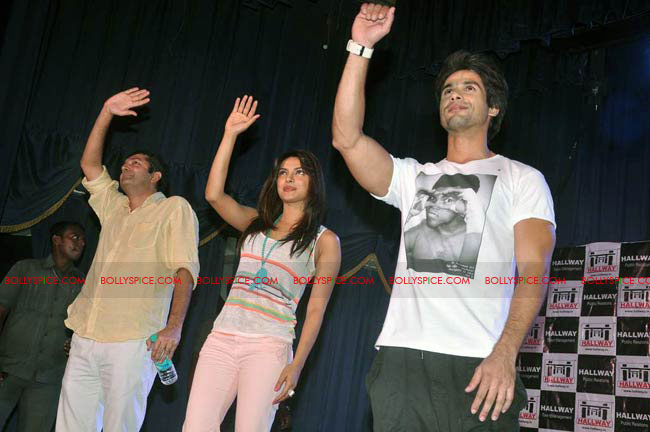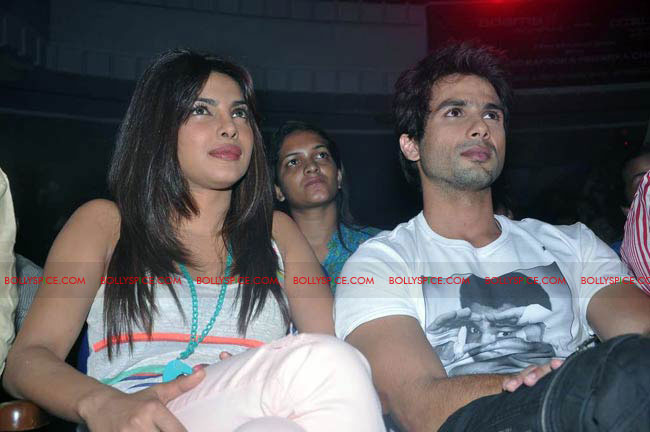 Watch this cool video as well!
httpvh://youtu.be/cL-CJZ5w8VM
Stay tuned we will be bringing you much more including exclusive coverage of the London Premiere of Teri Meri Kahaani!