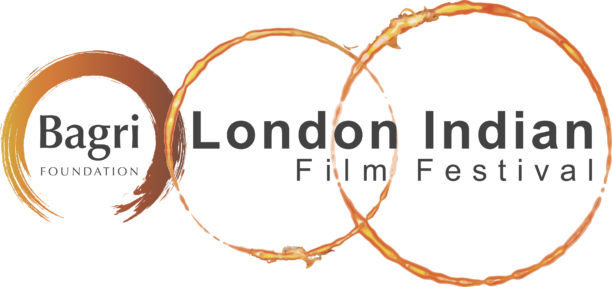 The Bagri Foundation London Indian Film Festival, regarded as Europe's largest Indian film festival returns for its 8th edition at 11 cinemas across London from 22-29 June, with a new and exciting selection of fabulous cutting-edge films that reaffirm the festival's position as the 'punk-rock of Indian cinema'.
Presenting award winning films that were also showcased at acclaimed festivals like Cannes, Berlin, and Venice, as well as movies making their world premiere, LIFF also creates discussions around LGBTQ+, Brexit and BAME narratives. Not only that it will hold a special British Sign Language (BSL) interpreted masterclass, with the Oscar® nominated director of Lagaan, Ashutosh Gowariker. All films are shown with English subtitles in several languages of the Indian subcontinent, at several key cinemas in London and Birmingham, including including BFI Southbank, Cineworld (including Empire Leicester Square, with a world premiere film), Picturehouse, BFI screens, and some brand new venues, like The Science Museum.
Cary Rajinder Sawhney, LIFF Director, says: "We are delighted to bring London audiences a carefully curated selection of the very best new Indian and South Asian independent cinema; all films are English subtitled, offering a rare window into over a billion South Asian lives. This year's selection includes premieres of new comedies, gripping thrillers, shocking horror and insightful true life documentaries as well as bringing together UK previews of major award-winning films from the world's greatest film festivals."
As an edgy tie-in, to UK-India Year of Culture and complementing the BFI's India on Film programme, the festival opens on 22nd June at the BFI Southbank with the red carpet premiere of the historical epic, The Black Prince by Kavi Raz. This powerful UK-produced film was launched at Cannes, and stars Indian music singer Satinder Sartaaj, iconic actress Shabana Azmi (The Reluctant Fundamentalist, Fire), Jason Flemyng (Lock Stock and Two Smoking Barrels) and Amanda Root (Persuasion, Jane Eyre). The film dramatises the little-known story of the last King of Punjab who was abducted by the British Raj to be mentored by Queen Victoria.
Back into the 21st Century for the closing night, on 29th June, BFI Southbank rocks again with the surreal Malayalam road-movie thriller Sexy Durga set in Kerala, directed by Sanal Kumar Sasidharan, which this year won the prestigious Tiger Award for best film at Rotterdam. A tale of a hitch-hiking couple accidentally getting into the car of deranged gangsters and trying to escape a road to hell.
The Bagri Foundation London Indian Film Festival continues to not simply reflect what's happening in South Asian cinema but instead sparks cutting edge debate through special events, the Satyajit Ray Short Film Award, and ICON awards. LIFF highlights emerging talent and champions lesser known great film makers through the awards presentations. Meanwhile, the festival's special events recognise the full diversity of film making and South Asian experience from remembering LGTQ+ activism via the works of British Asian auteur and activist, Pratibha Parmar, to cutting edge 21st Century Indian virtual reality film making. The programme will also explore the impact of Brexit on British Asian and other BAME film makers as well as preview the new Indian-UK co-production The Hungry, helmed by Bornila Chatterjee, based on Shakespeare's Titus Andronicus.
Title Sponsor Dr Alka Bagri of the Bagri Foundation says: "We are excited to celebrate with LIFF the art of Indian independent cinema in this UK India Year of Culture. This year's programme is a vibrant and diverse mixture of films which explore all aspects of human experience, tackling hard-hitting issues through fiction and documentary. LIFF continues to offer stimulating talks, bringing together important figures of the LGBTQ+ community, and to propose the timely and critical discussion around the futures of artists and filmmakers in the face of Brexit."
Award-winning films screening at BFI Southbank, Cineworld and Picturehouse cinemas include the moving Cannes prize-winning documentary, The Cinema Travellers (Shirley Abraham, Amit Madheshiya, 2016), Berlin 2017 award-winner Newton (Amit Masurkar, 2017), Venice's Interfilm award recipient White Sun (Deepak Rauniyar, 2016), Venice prize-winning film Hotel Salvation (Shubhashish Bhutiani, 2016), which the BFI will also release theatrically in the UK, in the Autumn.
What's more, many films will be followed by live filmmaker Q&As. Special guests will include: Legendary Oscar® nominated director of Lagaan, Ashutosh Gowariker, in conversation, and British Sign Language (BSL) interpreted, plus a chance to see his Bollywood epic Jodhaa Akbar (2008) on the big screen. Seminal British Asian activist and director Pratibha Parmar will discuss her early films and the pioneering Shakti LGBTQ+ movement. Plus, master film maker and BFI London Film Festival Sutherland award winner Adoor Gopalakrishnan will attend a preview of his latest film Once Again (2016).
Screenings at Cineworld Empire Leicester Square, Wembley and Wandsworth include the world premiere of Tamil comedy, Ticket The Movie (Raaghav Ranganthan, 2017), anarchic Bollywood comedy Badman (Soumik Sen, 2017) and N Padmakumar's inspirational Mumbai drama Billion Colour Story (2016). The festival experiments for the first time with horror with the disturbing Hide and Seek (Vishal Furia, 2016), plus the European Premiere of Pakistani Gangster thriller, Whirlpool (Harune Massey 2017).
New venue partners for this evolving festival continue to help it serve a broader audience and this year LIFF welcomes new venues such as the world-famous Science Museum with a first Indian screening on its giant IMAX screen, meanwhile the prestigious Cineworld Empire Leicester Square joins the festival family, as do Picturehouse Stratford, Nehru Centre and Bernie Grant Centre in Tottenham. The festival's long term venues include BFI Southbank, Picturehouse Central and Crouch End Picturehouse as well as Cineworld Wembley and Wandsworth.
There will also be an opportunity for the public to put on headsets and explore virtual reality (VR) for unexpected views of India, with short films and documentaries, transporting audiences from rural villages to passionate Mumbai street protests, and even a supernatural vignette, at BFI Southbank on the weekend 24-25 June.
London Indian Film Festival, which runs from June 22nd to the 29th, is not to be missed! You will definitely LoveLIFF!
Here's what you will get to experience!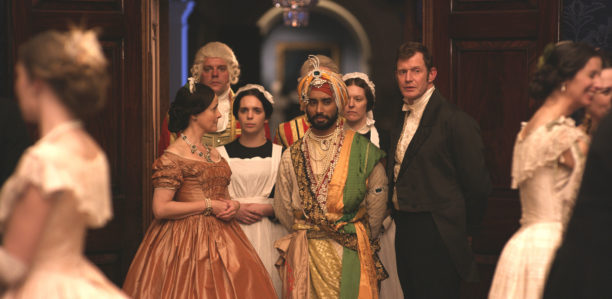 THE BLACK PRINCE
LONDON Premiere – 118 min
English, Punjabi & Hindi – English Subtitles | India 2017 | Director: Kavi Raz | With: Satinder Sartaaj, Jason Flemyng, Shabana Azmi, Amanda Root, Ameet Chana, David Essex.
Punjabi music superstar Satinder Sartaaj shines in his film debut as Maharajah Duleep Singh alongside powerful Indian actor Shabana Azmi and Jason Flemyng. The Black Prince is an exquisitely photographed and sumptuously designed period drama with a tiger's bite as it offers an insight into a controversial chapter of shared British Indian colonial history. After the death of Sikh Maharajah Ranjit Singh, ruler of Punjab, there is a violent war of succession until his youngest son, the five-year-old Duleep Singh is installed as king. The British, however, have other plans, and bundle the boy off to England where he is brought up as a Christian in the lap of luxury under the personal care of Queen Victoria (Amanda Root). In early adulthood Duleep (Satinder Sartaaj) is torn between two cultures and secures begrudging permission from Queen Victoria to meet his real mother (Shabana Azmi). She soon awakens him to his original Sikh faith and culture, which sets him on a dangerous quest to challenge the British Raj and free his people.
Q&A with cast and crew.
22 JUNE | 18.00 | BFI Southbank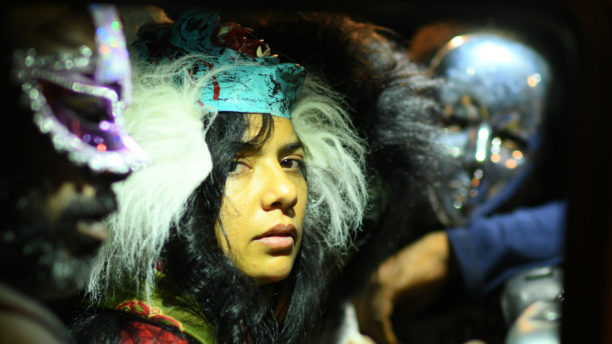 SEXY DURGA
English Premiere
Malayalam – English subtitles | India 2017 | 85 min | Director: Sanal Kumar Sasidharan
With: Rajshri Deshpande, Kannan Nayar, Vishnu Vedh.
The festival closes with a gripping film noir, white-knuckle ride. Sexy Durga won the prestigious Tiger award for Best Film at this year's Rotterdam International Film Festival and a host of other accolades worldwide. On a long and lonely midnight highway, North Indian migrant Durga and Kabeer, a Keralite youth, are running away from their past. They hitch a lift, but soon realise that their all-male car hosts are seriously unhinged small time gangsters, transporting arms. As their journey takes a sharp road bend into a surreal hell, complete with masked and mysterious Durga Puja festivities, the couple must fight to survive the night. One screening only, don't miss it!
The screening is accompanied by a filmmaker Q&A and presentation of the Satyajit Ray Short Film Competition Award with a screening of the winning short film.
29 JUNE | 18.00 | BFI Southbank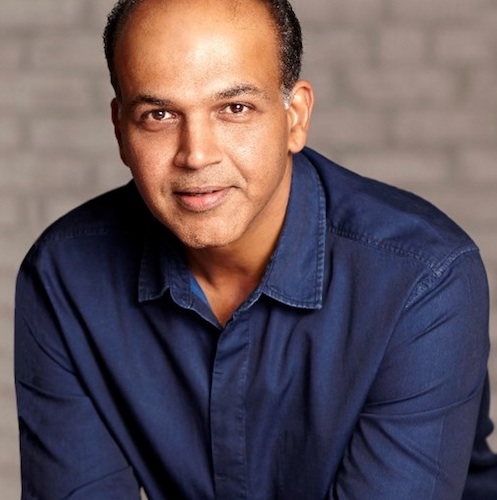 ASHUTOSH GOWARIKER IN CONVERSATION
Join us to hear one of the finest Indian commercial directors of his generation reflect on his career so far. Known for his sweeping narratives, Ashutosh Gowariker directed Bollywood superstar Aamir Khan in the Oscar®-nominated Lagaan: Once Upon a Time in India (2001) and won the Audience Award at Locarno International Film Festival that year. Under his direction, star Shah Rukh Khan delivered one of the finest performances of his career in Gowariker's Swades (2004), as did Aishwarya Rai and Hrithik Roshan in the Mughal-inspired epic Jodhaa Akbar (2008).
This talk will be BSL interpreted.
23 JUNE | 18:30 | BFI SOUTHBANK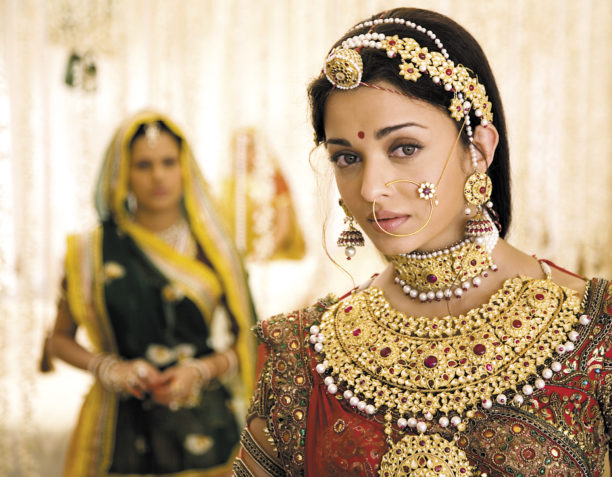 JODHAA AKBAR
Intro by Director Ashutosh Gowariker
Hindi & Urdu – English subtitles 213 min | India 2008 Director: Ashutosh Gowariker | With: Hrithik Roshan, Aishwarya Rai.
A rare chance to this see 16th century epic love story as it was intended: on the big screen. Co-written and directed by Gowariker, it tells of a marriage of alliance that gave birth to true love between a great Mughal emperor, Akbar, and a Hindu Rajput princess, Jodhaa, who in this film at least is handy with a sword. The film is visually magnificent, a bejewelled extravaganza that features smouldering performances from Aishwarya Rai and Hrithik Roshan and breathtaking horizon filling battle sequences.
25 June | 11.30 | BFI SOUTHBANK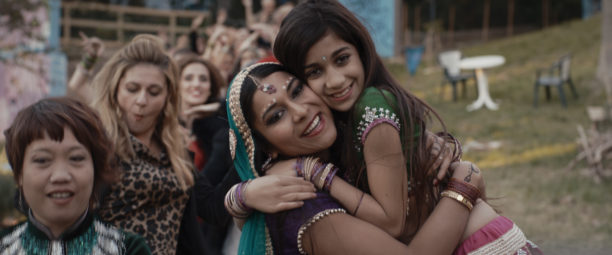 BABYLON SISTERS
Italian & Hindi – English subtitles | 85 min | Italy 2017 | Director: Gigi Roccati | With: Amber Dutta, Rahul Dutta, Nav Ghotra, Renato Carpentieri.
Set in the backstreets of Trieste, Italy, this feel-good, song-soaked film
highlights the power of sisterhood. Young Indian immigrant Kamala and her parents have just moved into a tenement with other immigrant families and an old Italian teacher, who accuses them of eating the local cats. As an eviction notice looms, the drastically different women of each family fight together to save their home.
Q&A with Director Gigi Roccati & Actor Nav Ghotra
23 JUNE | 18.10 | BFI SOUTHBANK
24 JUNE | 18.30 | CROUCH END PICTUREHOUSE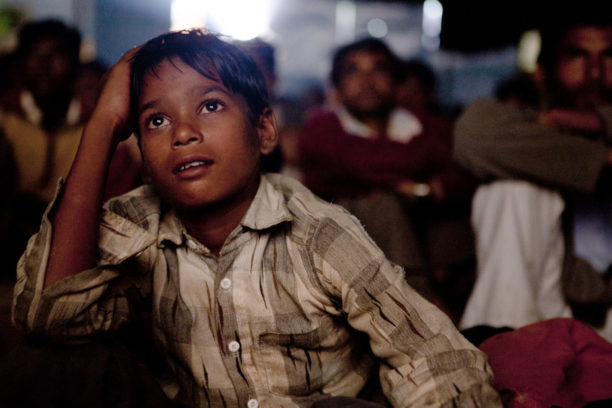 THE CINEMA TRAVELLERS
London Premiere
Hindi & Marathi – English subtitles 96 min | India 2016 | Director: Shirley Abraham & Amit Madheshiya.
This Cannes prize-winning documentary is an intimate and emotional journey with the travelling cinemas of India, which yearly bring the wonder of the movies to faraway villages. Filmed over five years, it accompanies a shrewd exhibitor, a benevolent showman and a maverick projector mechanic who all bear a beautiful burden: to keep the last travelling cinemas of the world running.
Q&A with Directors Shirley Abraham & Amit Madheshiya
23 JUNE | 20.40 | BFI SOUTHBANK
24 JUNE | 18.00 | SCIENCE MUSEUM
25 JUNE | 18.00 | PICTUREHOUSE CENTRAL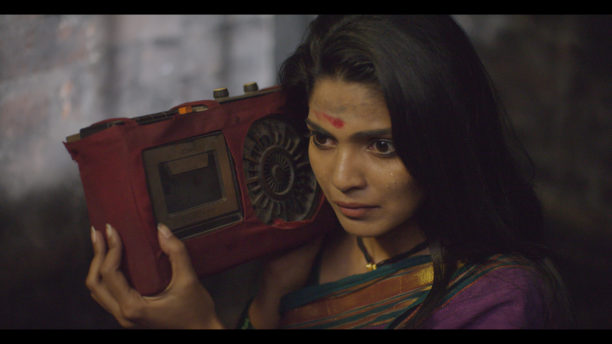 LAPACHHAPI (HIDE AND SEEK)
UK Premiere
Marathi – English subtitles | 110 min | India 2016 | Director: Vishal Furia | With: Pooja Sawant, Usha Naik, Vikram Gaikwad.
Neha, an eight months pregnant woman and her husband escape goons in the big city seeking shelter in their driver's house, deep in rural India. But the house and the surrounding eerie, impenetrable maze of sugarcane fields are rustling with secrets of a disturbing past that start appearing rapidly. Neha soon realises she is in a deadly trap, and there is only one way out. This truly scary genre film blends in social concern as it highlights chilling practices still prevalent in India today.
23 JUNE | 22.00 | PICTUREHOUSE CENTRAL
24 JUNE | 20.00 | CINEWORLD WANDSWORTH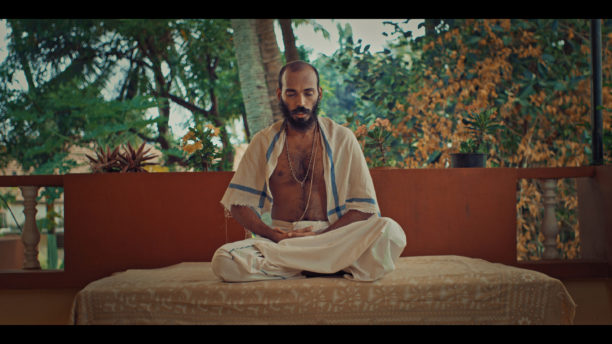 ONDU MOTTEYA KATHE (EGGHEAD)
EUROPEAN Premiere
Kannada – English subtitles | 123 min | India 2017 | Director: Raj B Shetty | With: Raj B Shetty, Amrutha Naik, Shreya Anchan.
Pawan Kumar, winner of the LIFF 2013 Audience Award for Lucia, returns as a producer with this warm hearted comic tale of a young bald man Janardhan, trying to find his soulmate, someone who will see the person he really is, beyond the shine on his head. Janardhan is frustrated by the girls that pass him by, but one day in an identity mix-up, his family thinks he is in love with a large girl and much to his horror, bring her into the clan. However, as Janardhan struggles to be free of the girl, he is forced to learn some important lessons on happiness.
24 JUNE | 18.00 | CINEWORLD WANDSWORTH
25 JUNE | 19.30 | CINEWORLD WEMBLEY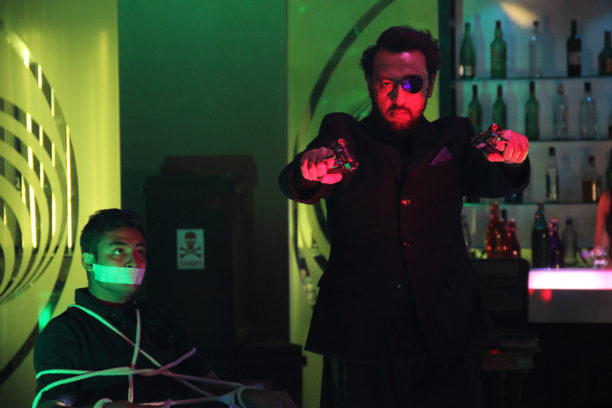 BADMAN
ENGLISH Premiere
Hindi – English subtitles | 84 min | India 2017 | Director: Soumik Sen | With: Gulshan Grover, Chunky Pandey, Rishi Kapoor, Manisha Koirala, Farah Khan.
A mad, comic caper where the legendary villain of Bollywood, Gulshan Grover, decides to re-launch himself in the film industry, but this time as a hero! The not so young Grover enlists the help of his dysfunctional sons and begrudging Bollywood stars including Chunky Pandey and Farah Khan to help him achieve his transformation. Guided by his 'friends' our hero soon slips into increasingly hilarious and delusional situations as they plan his launch movie. Badman explores the dark yet funny side of Bollywood where almost anything is possible.
Its epic mockumentary style is a first for Indian cinema.
Q&A with Director Soumik Sen
24 JUNE | 18.00 | CINEWORLD WEMBLEY
25 JUNE | 15.00 | CINEWORLD LEICESTER SQUARE
27 JUNE | 18.30 | STRATFORD PICTUREHOUSE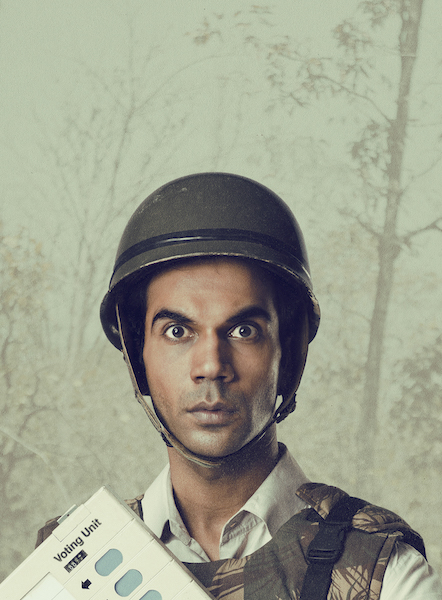 NEWTON
ENGLISH Premiere
Hindi – English subtitles | 106 min | India 2017 | Director: Amit Masurkar. |With: Rajkummar Rao, Pankaj Tripathy, Anjali Patil.
An award-winner at the Berlin International Film Festival in 2017, this delightful black comedy stars one of India's top young character actors, Rajkummar Rao, as Newton, an everyday clerk who is selected for election duty in the conflict-ridden Indian state of Chhattisgarh. As local police and Maoists harass the locals and the voting process spirals out of control, the morally driven Newton becomes a reluctant hero in his zest to save the day.
Q&A with Director Amit Masurkar
24 JUNE | 18.10 | BFI SOUTHBANK
25 JUNE | 17.00 | CINEWORLD WEMBLEY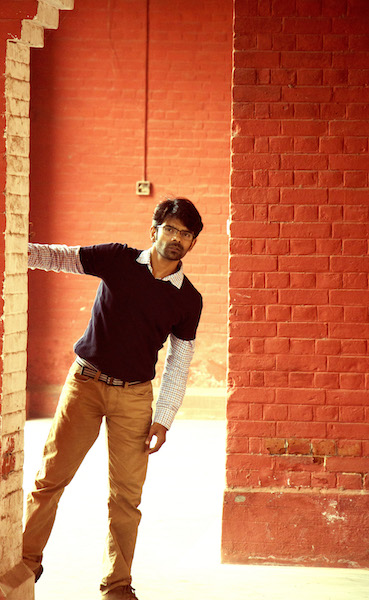 TICKET – THE MOVIE
WORLD Premiere
Tamil – English subtitles | 90 min | India 2017 | Director: Raaghav Ranganathan | With: Raaghav Ranganathan, Karthik Kumar, Lakshmipriyaa Chandramouli, Sanam Shetty.
We present the World Premiere of this laugh-out-loud comedy. Avinash is a young, nutty professor who struggles to be decisive. Grading reports have to be put aside when his hopes for the girl of his dreams collapse and through a series of blunders, he gets on the wrong side of murderous local gangsters. To make matters worse, his eccentric best mate, Athif, is drowned at sea. As Avinash's future goes into a rollercoaster meltdown, Athif's ghost returns to help his buddy and things get a whole lot freakier, heading towards a rip-roaring life after death finale. Raaghav Ranganathan, an actor noted for S Shankar's Enthiran (The Robot) makes his directorial debut.
Q&A with Director Raaghav Ranganathan
24 JUNE | 20.30 | CINEWORLD WEMBLEY
25 JUNE | 12.30 | CINEWORLD LEICESTER SQUARE
BRIDGE
London Premiere
Bengali – English subtitles | 100 min | UK/India 2016 | Director: Amit Ranjan Biswas | With: Soumitra Chatterjee, Sandhya Mridul.
Satyajit Ray's beloved actor Soumitra Chatterjee heads up the cast of this life-affirming tale. On a suicide bridge outside Kolkata, two strangers meet An elderly widower sees a young woman about to jump. Forgetting his own suicide attempt, he stops her from jumping. Taking her into his care, he discovers her story, and what had seemed a dead end to both lives morphs into a crossroads.
Q&A with Director Amit Ranjan Biswas
24 JUNE | 20.45 | BFI SOUTHBANK
25 JUNE | 18.30 | CROUCH END PICTUREHOUSE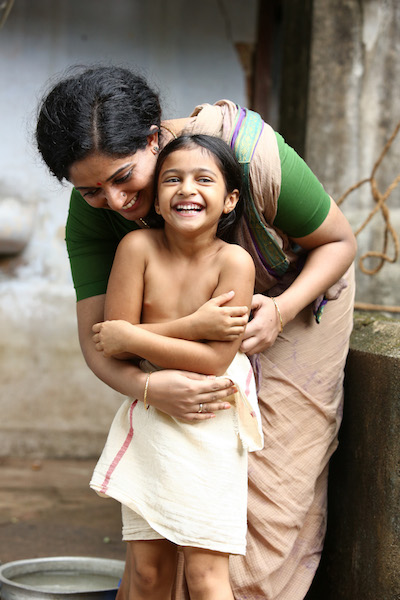 PINNEYUM (ONCE AGAIN)
UK Premiere
Malayalam – English subtitles | 121 min | India 2016 | Director: Adoor Gopalakrishnan | With: Dileep, Kavya Madhavan, Subodh Bhave, Nedumudi Venu.
Master Kerala filmmaker Adoor Gopalakrishnan returns to LIFF with a powerful tale of family betrayal and murder. Unemployed Purushothaman (Dileep) marries hard working schoolteacher Devi (Madhavan) and finally gets a job offer in Dubai. However, when he takes out a hefty life insurance deal, he is overcome by relatives' demands for money and he plots to fake his own death.
Q&A with Director Adoor Gopalakrishnan
25 JUNE | 16.00 | BFI SOUTHBANK
27 JUNE | 19.00 | CINEWORLD WANDSWORTH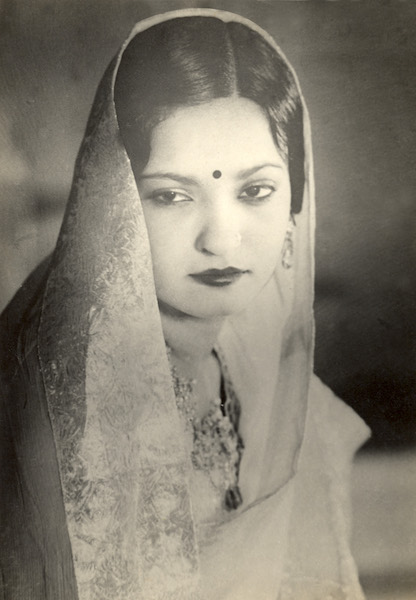 ZIKR US PARIVASH KA (IN PRAISE OF THAT ANGEL FACE)
INTERNATIONAL Premiere
DOUBLE BILL WITH: OVERTONE
Hindi & Urdu – English subtitles | 64 min | India 2016 | Director: Nirmal Chander Dandriyal | With: Raaghav Yatindra Mishra, Saleem Kidwai, Shruti Sadolikar Katkar.
As one of the last great courtesans of India, Begum Akhtar was called Malika-e-Ghazal (Queen of the Ghazal) for her legendary voice. She sang the ghazal, dadra and thumri genres of north Indian Hindustani classical music. This gem of a documentary weaves together rare footage and stories of those who remember her with fondness.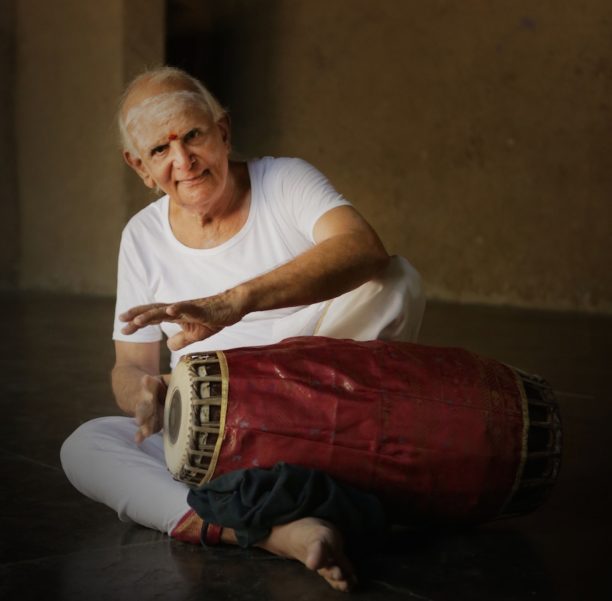 OVERTONE. India 2016. Dir Rajiv Menon. With Umayalpuram K. Sivaraman. 32 min. Tamil with English subtitles. Overtone traces the origin of South Indian Carnatic classical music with a vivid picture of legendary percussionist Umayalpuram K. Sivaraman.
25 JUNE | 16.00 | CROUCH END PICTUREHOUSE
27 JUNE | 19.00 | CINEWORLD WEMBLEY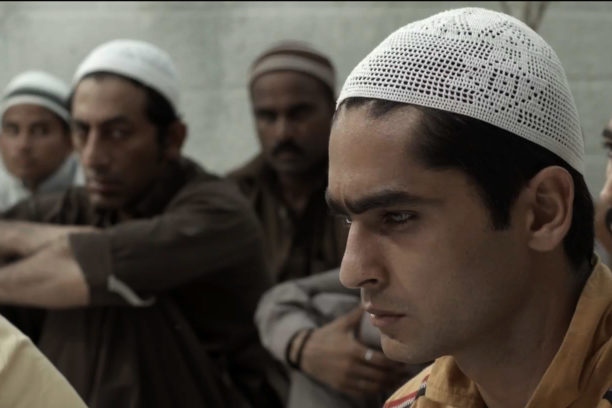 GARDAAB (WHIRLPOOL)
EUROPEAN Premiere
Urdu – English subtitles | 93 min | Pakistan 2017 | Director: Harune Massey | With: Amna Ilyas, Fawad Khan, Gohar Rasheed.
The Godfather meets Romeo and Juliet in this cleverly spun gangster romance. Amongst the pulsating cityscape of Karachi, Pakistan, a young man brought up to a life of underworld vice and killings attends the wedding of a rival gangster clan. Here he falls for the proud daughter of a rival Don. Their forbidden dangerous liaisons soon escalate to an obsessive love, intensified by the ever-present risk of death. The film is also an intimate portrait of a city where ethnic and class divisions simmer amidst turf wars.
25 JuNE | 18.00 | STRATFORD PICTUREHOUSE
27 JUNE | 18.30 | CINEWORLD LEICESTER SQUARE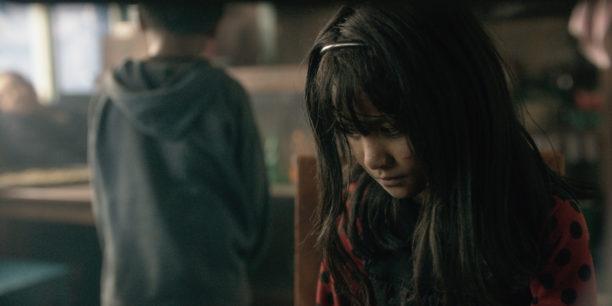 SETO SURYA (WHITE SUN)
LONDON Premiere
Nepali – English subtitles | 89 min | Nepal, Qatar, US, Netherlands 2016 | Director: Deepak Rauniyar | With: Dayahang Rai, Asha Maya Magrati, Rabindra Singh Baniya.
Laced with humour, this powerful drama sees an anti-regime partisan confront physical, social and political obstacles for his father's funeral. His search for a solution takes him to neighbouring mountain villages, where he encounters the police and rebel guerrillas. This searing portrait of post-civil war Nepal has been lauded the world over, winning awards at the Venice, Palm Springs and Singapore Film Festivals.
26 JUNE | 18.10 | BFI SOUTHBANK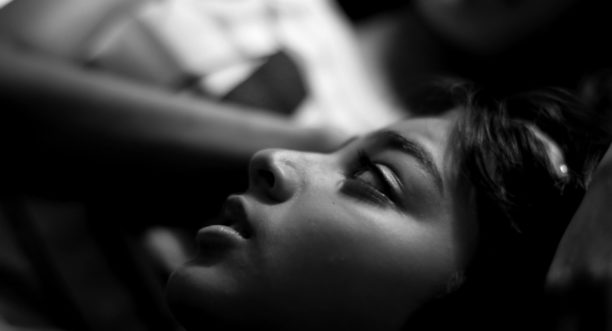 A BILLION COLOUR STORY
English, Hindi & Urdu – English subtitles | 115 min | India 2016 | Director: N Padmakumar | With: Gaurav Sharma, Vauka Sunkavalli, Dhruva Padmakumar.
Hari's father Imran is Muslim, but is untethered by religion, as is his Hindu mother, Parvati. They're inspirational parents who are struggling to make their first feature film. Imran firmly believes that India is an incredible country, that will always overcome its differences, but as mum and dad run into financial problems, the family has to downsize to rented apartments and come face-to-face with an onslaught of religious prejudices and corruption. As his disillusioned parents discuss whether to stay in the country they love, or leave, Hari hatches his own secret plan to save the day.
Q&A with Director N. Padmakumar
26 JUNE | 18.30 | CROUCH END PICTUREHOUSE
28 JUNE | 18.30 | CINEWORLD LEICESTER SQUARE
THE ARGUMENTATIVE INDIAN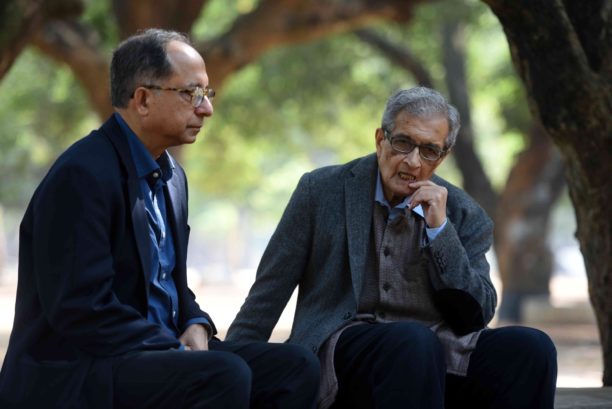 EUROPEAN Premiere
Urdu – English subtitles | 60 min | India/US/UK 2017 | Director: Suman Ghosh | With: Amartya Sen, Kaushik Basu.
The festival joins forces with London School of Economics', South Asia Centre to present this fascinating documentary, offering an insight into the mind of Indian Nobel laureate, Amartya Sen, one of the world's greatest living economists and philosophers. Structured as a free-flowing conversation between Sen, his students and Cornell Economics Professor, Kaushik Basu, this rare film explores the laureate's formative years in Tagore's ashram, Shantiniketan, to his college in Kolkata and his academic career in the US and the UK. With cameos from former Indian Prime Minister and noted economist, Manmohan Singh and a host of other scholars.
27 JUNE | 18.30 | LONDON SCHOOL OF ECONOMICS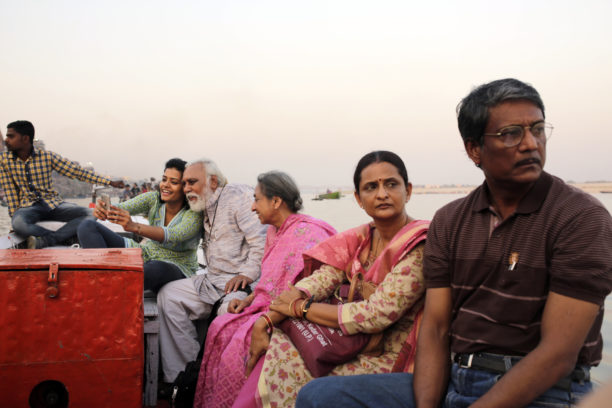 MUKTI BHAWAN (HOTEL SALVATION)
UK Premiere
Hindi – English subtitles  | 99 min | India 2016 | Director: Shubhashish Bhutiani | With: Adil Hussain, Lalit Behl, Geetanjali Kulkarni.
In this gentle charmer, a 77-year old father decides to end his days in the holy city of Varanasi and attain Salvation, with his son accompanying him. Their journey is a shining example of how humour, warmth and humanity triumph over pathos. The film won the UNESCO Award at Venice and the Critics Award at Vesoul, and showcases bravura performances from renowned actors Adil Hussain (Life of Pi), Lalit Behl (Titli) and Geetanjali Kulkarni (Court).
Q&A with Director Shubhashish Bhutiani
27 JUNE | 20.30 | BFI SOUTHBANK
28 JUNE | 18.30 | PICTUREHOUSE CENTRAL
HALF TICKET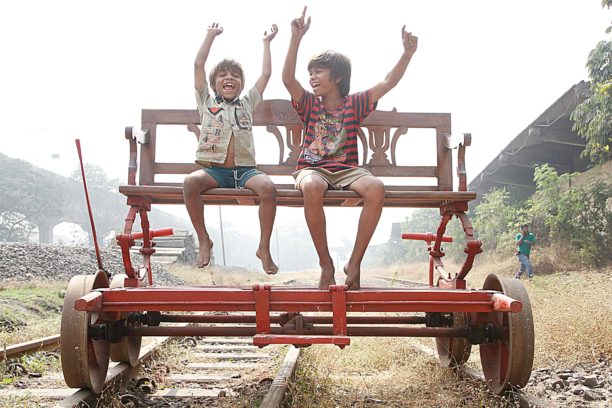 EDUCATION SCREENING
Marathi – English subtitles | 112 min | India 2016 | Director: Samit Kakkad |With: Priyanka Bose, Bhalchandra Kadam, Shubham More, Vinayak Potdar.
Two slum kids want nothing more than a slice of pizza, and when a pizza parlour opens near their playground, the boys are consumed by the desire to taste this new foreign dish. Realising that one pizza costs more than their family's monthly income, they begin to plot ways to earn money – inadvertently beginning an adventure that will involve the entire city. It is the Marathi language remake of the award winning Kaaka Muttai (Crow's Egg)
FREE to student groups only.
Especially suitable for 11 to 17-year-olds.
To book please call BFI Education on 020 7815 1329
28 JUNE | 10.00 | BFI SOUTHBANK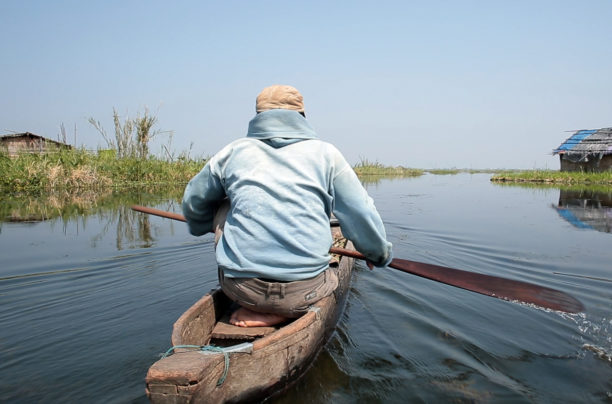 LADY OF THE LAKE
ENGLISH Premiere
Manipuri – English subtitles | 71 min | India 2016 | Director: Haobam Paban Kumar | With: Ningthoujam Sanatomba, Sagolsam Thambalsang.
A fishing community in the northeastern state of Manipur ekes out a humble livelihood on a floating village in the middle of a lake. When the local government attempts to demolish the unique settlement, one villager buys a gun to defend his home. Award-winning director Kumar conjures up an eerie sense of calm about to be disrupted forever. Winner of the Indian National Award for Best Film on Environment Conservation and Preservation.
Q&A with Director: Haobam Paban Kumar
28 JUNE | 20.30 | BFI SOUTHBANK
Other cool events include:
VIRTUAL REALITY FILMS
MIXED PROGRAMME (FREE EVENT)
Immersive Storytelling from South Asia
To showcase the work of leading studios in the cutting-edge field of virtual reality, we invite visitors to put on a VR headset and immerse themselves in a selection of short films from South Asia, travelling to the flooded plains of north-east India, and behind the scenes of iconic Indian entertainment brands. Staff and volunteers from Samsung Digital Academy will be on hand to assist with technology. VR headsets will be available in the BFI Southbank Foyer area over the first weekend of the festival.
24 JUNE | 12.00 – 20.00 | BFI SOUTHBANK
25 JUNE | 12.00 – 20.00 | BFI SOUTHBANK
SATYAJIT RAY SHORT FILM COMPETITION
MIXED PROGRAMME
A celebration of new filmmakers exploring themes of South Asian experience. The short film competition is in association with the Bagri Foundation. Various languages with English subtitles. Total running time 104 mins. Find out more about these films at www.londonindianfilmfestival.co.uk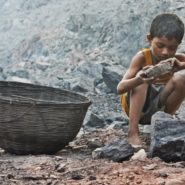 MOUTH OF HELL – 2015 UK.
Dir: Samir Mehanovic. 15mins. Hindi.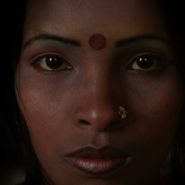 MORIOM – 2015 Switzerland.
Dir: Francesca Scalisi and Mark Olexa. 12 mins. Bengali.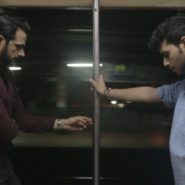 SISAK – 2017 India.
Dir: Faraz Arif Ansari. 15 mins.
No dialogue.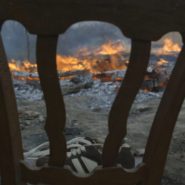 WITH LOVE FROM CALAIS – UK 2016.
Dir: Manjinder Virk. 15 mins. English/Farsi.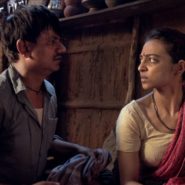 THE KILL – 2016 USA

.
Dir: Anay Tarnekar. 16mins. Marathi.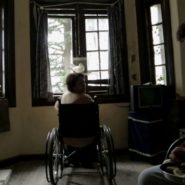 PAPA – 2016 India.
Dir: Siddharth Chauhan. 15mins. Hindi.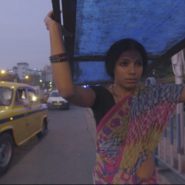 KIVAAD (The Door) – 2016 India.
Dir: Anisa Mukerjea Ganguli. 16mins. Hindi/Bengali.
25 JUNE | 16.00 | Bernie Grant Arts Centre
28 JUNE | 18.30 | Nehru Centre
SHAKTI AND THE EARLY WORKS OF PRATIBHA PARMAR
PANEL DISCUSSION AND SCREENINGS
Panel discussion with Pratibha Parmar, Poulomi Desai, Co-founder of Shakti, Kim Mulji and Cary Rajinder Sawhney, 120mins
History is said to be written by the winners, however, powerful narratives from alternative, diverse storytellers also shape our culture. 30 years ago, one of the world's first South Asian LGBTQ+ activist groups, Shakti, started in London. It paved the way for NAZ Project, which helped ignite the Indian LGBTQ+ movement and a new generation of proud queers. Award-winning filmmaker, artist and professor Pratibha Parmar captured the historic birth of this cross-national community with her pioneering films about early British Asian experience, including the iconic Sari Red, which will be screened alongside Khush, Brimful of Asia, and other groundbreaking South Asian films.
25 JUNE | 19:00 | BFI SOUTHBANK
British Asian Film Makers & Artists on the Edge of Brexit
Faced with an uncertain post-Brexit future, many British Asian creative professionals are thinking about where we fit. Will intolerance increase? What are our opportunities in terms of the arts and diversity? Will funding grow, or be cut? In this panel debate, we gather leading filmmakers, artists and agencies, including the BFI's CEO Amanda Nevill, to explore the challenges and opportunities in this new world.
26 June | 18:45 | BFI SOUTHBANK BLUE ROOM
INDUSTRY GURU LOUNGE: BRITISH ASIAN FILMMAKERS AND ARTISTS ON THE EDGE OF BREXIT
The festival encourages ground-breaking debate and will be organising talks aimed at industry professionals during the festival, including a co-production case study of the Shakespearean adaptation The Hungry and a VR experts panel discussion. Some of these will also be open to students and interested members of public. If you would like to attend and find out more about these talks check out the LIFF website, or contact: info@londonindianfilmfestival.co.uk
LIFF in Birmingham: The festival also takes place in Birmingham for a third year, with a rebrand as the Birmingham Indian Film Festival, from 23 June-2nd July, marking the Festival's permanent commitment to the region. Screenings will take place at Midlands Arts Centre mac, Cineworld Broad Street and The Mockingbird. The festival will show highlights of the London programme including opening night with The Black Prince and closing night with Sexy Durga. The Birmingham programme (which you can see here http://birminghamindianfilmfestival.co.uk) is in partnership with the citywide USTAV Festival of South Asian culture.


The festival is title sponsored by the Bagri Foundation with a major support from Grange Hotels, Sun Mark Ltd, and is funded by the BFI's National Lottery Film Festivals Fund. The UK and Europe's largest Indian and South Asian film festival has this year been profiled by both the UK government agencies, the British Council and the Indian High Commission as a major flagship in the delivery of the cultural element of UK-India Year of Culture. The festival has joined forces with the BFI for their year-long India on Film programme at BFI Southbank and online via BFI Player.Following the festival, selected LIFF films will be made available on the BFI's VOD service, BFI Player. For more, visit www.londonindianfilmfestival.co.uk
BollySpice is proud to once again be media partners with this outstanding film festival so watch this space for exclusives and more!