One of the best aspects of 2012 was the sheer range of films that were released, from the masala heavies by Salman Khan, Akshay Kumar, and Ajay Devgn, to the surprises in Kahaani, Vicky Donor, and Gangs of Wasseypur. While the "100-crore club" was given much hullabaloo in the newspapers, it was the content of these films that made a Barfi! part of this club. The films were packed with impressive ensembles and featured some standout performances from the unlikeliest of actors who went that extra mile to prove their detractors wrong. Yet it was a stellar year for actors who brought some brilliant performances in some of the best films of the year.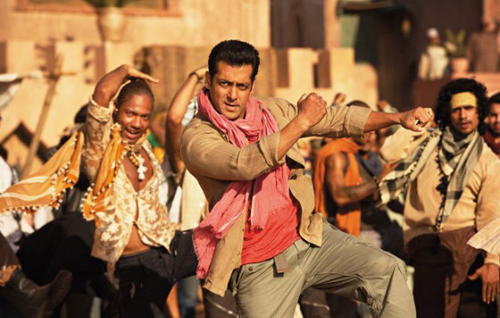 10. Salman Khan – Ek Tha Tiger
It's easy to say that Salman Khan phones it in and relies on his meta-appeal to sell these films to the audience who will happily watch whatever he does. But trust Kabir Khan to push Salman into giving one of his most endearing performances as Tiger, the super-spy who unexpectedly falls in love. Shedding the mannerisms, he played it dry and found humour in this reserved spy who finally finds a life outside of his assignments. It definitely helped that the film had a story, however effective it may have been it made Khan's performance that extra bit special. He was restrained, and that in itself is commendable for one of the biggest stars to let go of some of that masala charm to invest in a character like Tiger. The small touches in the 'Saiyaara' song when he misses Zoya (Katrina Kaif) or cracking jokes with his fellow spy Gopi about love.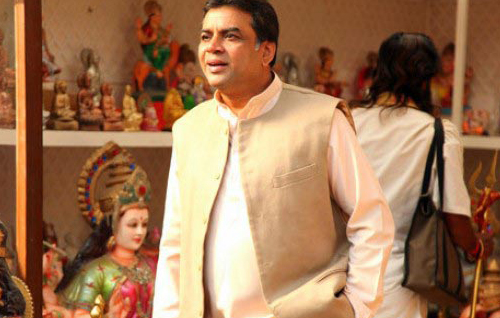 9. Paresh Rawal – OMG Oh My God
This might seem an unusual choice, but it's been long overdue that Paresh Rawal found a movie that is tailored around his fabulous droll humour. He's long been squandered in the big comedy films where he may go a tad overboard, but here he's restrained amongst all the loudness from Govind Namdeo and Mithun Chakravarthy as the religious leaders outraged by his court case against God. Scathing satire that has bite is a rare balance, and Rawal creates a character we can empathize with. Whether attending pilgrimages to buy statues to resell, or defending his case in court, the film rests on Rawal's able shoulders. Rawal keeps the film stagnating too much with a fearless and funny performance that is as impassioned as it is witty.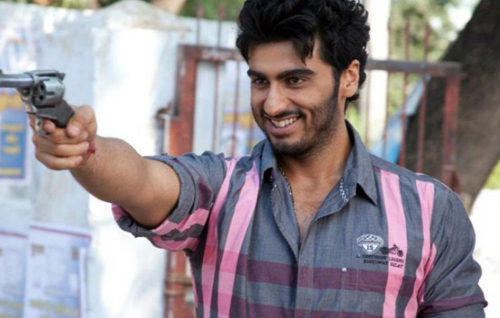 8. Arjun Kapoor – Ishaqzaade
Certainly, making one of the biggest and bombastic debuts of the year, Arjun Kapoor makes sure you don't forget his Parma in this crazy love story. Grinning like a psycho and being trigger-happy on his campaign trails, Kapoor delivers the scummiest leading man of the year. That he pulls it off so well is a feat, since Parma makes it very hard for us to like him at times, being the most anti of heroes we've had for quite some time. A complete scoundrel that goes through some reforming, Kapoor invests so much energy and grit to this smarmy gunda. He gets the rustic spirit so effortlessly and reminds us of the same career-defining performance of Abhishek Bachchan in Yuva. Showing us that going bad is the best way to go.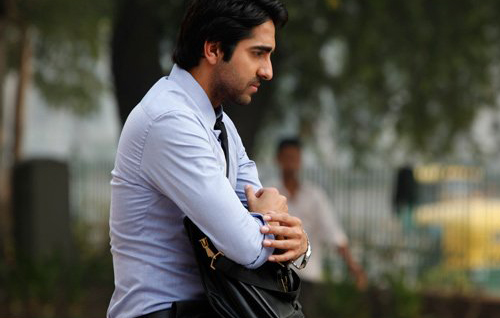 7. Ayushmann Khurana – Vicky Donor
Playing the lafunga in the title role, Ayushmann Khurana emerged as an actor to watch out for. Here was a character that you completely rooted for, because Khurana made Vicky's insouciance and cheekiness lovable as the money rolled in for his sperm donation. Keeping the atmosphere light and breezy, Khurana held his own with his equally scene-stealing supporters in Dr Chaddha, and his mother. And oh what a voice and dimples he has! Reminding you of his vocal pipes and a screwball comedy actor of yore with these zippy lines. Swaggering like the Punjabi brat he comes off as, Khurana invest such layers and heart into Vicky's affectionate moments in the second half. Here's to more from this
charming actor!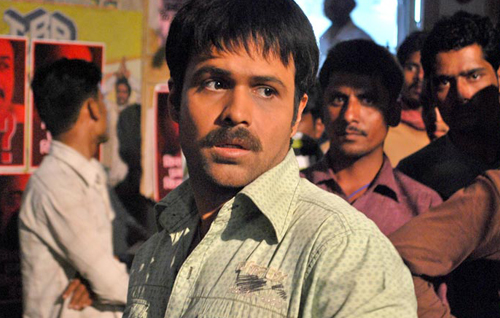 6. Emraan Hashmi – Shanghai
Dancing with abundant vigor, and sticking his tongue out during the 'Bharat Mata Ki' song may have just cemented Emraan Hashmi as an actor who silenced his critics. What a performance! Whether it was committing to the paunch, the loud shirts and yellow teeth, Hashmi gives a consistently brilliant performance. Of course, Hashmi has always been a fabulous actor but it took this one film to undo much of that derision from that "serial kisser" label. As the cameraman who chances upon a revelation, Hashmi makes Jogi an indelible character and the heart of the narrative in this great film. It's such a detailed and authentic role that Hashmi takes head-on and largely stealing the whole film!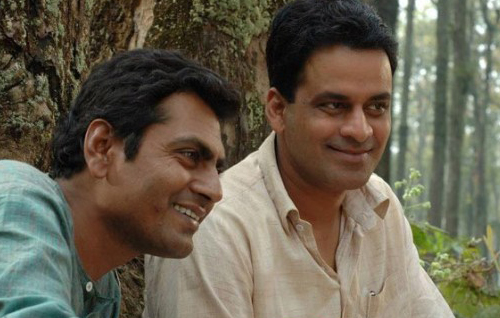 5. Manoj Bajpai and Nawazuddin Siddiqui – Gangs of Wasseypur 1&2
Quite simply, you can't have one without the other! As the father and son of the Wasseypur saga, Bajpai and Siddiqui were the complete revelations of the year. Bajpai, in turns flipped from a goofy fledgling criminal unable to kick a door in to a ruthless don of the coal trade. It's an inspired and fun performances from a sterling actor. In a sprawling and brilliant film like the first one, Bajpai kept us invested in Sardar Khan's quest for long-awaited revenge against Ramadhir Singh (Tigmanshu Dhulia). It was a wonderful role that carried over well when Siddiqui took over to complete his father's task in the second part. Siddiqui is truly one of the revelations of the year in this fearless and intense role. Meeting as the indifferent hash-smoking Faizal prompted to take over the reins by his haranguing mother and an emerging sense of purpose. It's the fun moments when Siddiqui strides to his love's house in mock-Amitabh fashion, and flipping his cigarette with style to win her hand that we grow to love this guy. Siddiqui strikes the right balance of humour, swagger, and ferocity as the crimelord inextricably drawn to this revenge cycle. In short, these two performances define the two films and keep them linked through the fierce performances by father and son gangsters!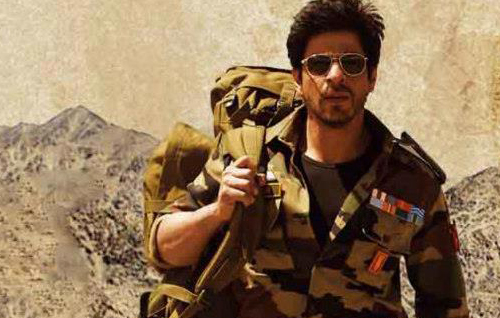 4. Shah Rukh Khan – Jab Tak Hai Jaan
It could only be Yash Chopra who could get Shah Rukh to dial it down a notch on the charm factor and deliver one of his most mature performances. While the film may have let us down in spots, it will invariably be shrouded in nostalgia as Yash Chopra's last film. Yet, Shah Rukh Khan always seems to give his best when in a Chopra film, this one's no different. His Samar is the perennial loverboy that endears us, but it's his grizzled and gritty notes in the second half that impressed. Perhaps, it's that Khan may just be maturing in a better way; he's never been as cheeky and sexy than in this role. While he was supported by two middling heroines, it was the Shah Rukh show that we came to see and he delivered. There was a sense of urgency and ferocity as Samar that made us feel for him even as he was ditched by his ladylove.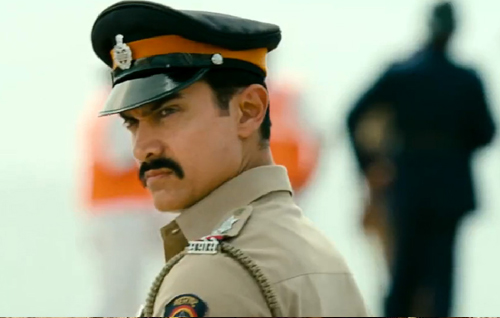 3. Aamir Khan – Talaash
This film was so awaited and while it may have polarized viewers, one thing to be sure of was the central performances of this noir film. Aamir Khan was the inward and depressed Suri, who fuels his energies into an investigation to keep his blues away. It was an incredibly subtle performance and conveyed so much in his silences and eyes. As one of our best actor's, he was completely in sync with the two brilliant women Rani Mukherjee and Kareena Kapoor that almost dominate the narrative. Khan effectively kept us invested in the story with his stoicism and rare glimpses into Suri's damaged soul.
2. Irrfan Khan – Paan Singh Tomar
More than just training for this tough role which the publicity machines focused on, Irrfan Khan completely embodies the role as athlete-turned-dacoit Paan Singh Tomar. It's an impressive physical feat, but it's Khan's investment in getting at Tomar's shift into crime. It's an affecting and honest role that simply couldn't be done by anyone else but Khan who makes the shift justifiable. With Tigmanshu Dhulia's flawless direction, it's a versatile portrait of a character who commits some terrible crimes but just wins you over with Khan's finesse. Khan is a unique actor who keeps this performance with you with his haunted eyes as he takes up arms to defend his family. If we've got anyone to thank for the recent spate of sports films and biopics, it's to Khan for creating a well-rounded glimpse into this embittered legend.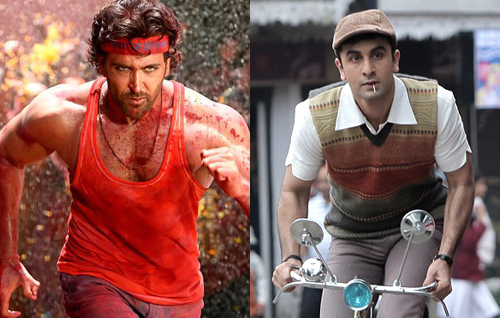 1. Hrithik Roshan – Agneepath and Ranbir Kapoor – Barfi
Don't fault us too much, but it was too difficult to choose between these two towering performances! Both are linked by the effortlessness that Roshan and Kapoor give to these subtle and inward characters. Starting with Roshan, who opened the year with a rollicking bang in the glorious Agneepath, where he reinvented the cult figure of Vijay Dinanath Chauhan. Karan Malhotra dials everything to masala #11 in this more tribute than remake, while Roshan delivers the most haunting character of the film. Instead of swaggering about as before, this Vijay is perpetually haunted by the wrong done to his father in that elusive Mandwa. It's the pitch of the film that makes Hrithik's performance so effective, it's so epic and all-encompassing that you just root for Vijay to bash up Kancha! Roshan gives his most heart-wrenching and poignant performances of his career in this film. Along with this fabulous was a flawless effort by our most indelible heroes Ranbir Kapoor. Barfi! may have been faulted for pilfering too much for its own good, but one that emerges from the fallout is Kapoor's irrepressible spirit. Investing a sensitivity to a disable character without going getting hammy or maudlin, he gives Barfi a winning and Chaplin sweetness to this oddball. With his unconventional love story, Kapoor the flow of the film spontaneous and constantly energetic. It's a precise and specific performance that works so brilliantly. It makes us unbearably eager for the next Kapoor project!
Special Mention!
Kunal Kapoor – Seen in too few films, Kapoor made a triumphant return in Luv Shuv Chicken Khurana as the scoundrel Omi who comes back to win back favour with his family and escape debts back in London. Kapoor lends the film a credible Punjabi specificity and subtlety, while winning our hearts over in his slow redemption. Honestly, we need more from this lovely actor!