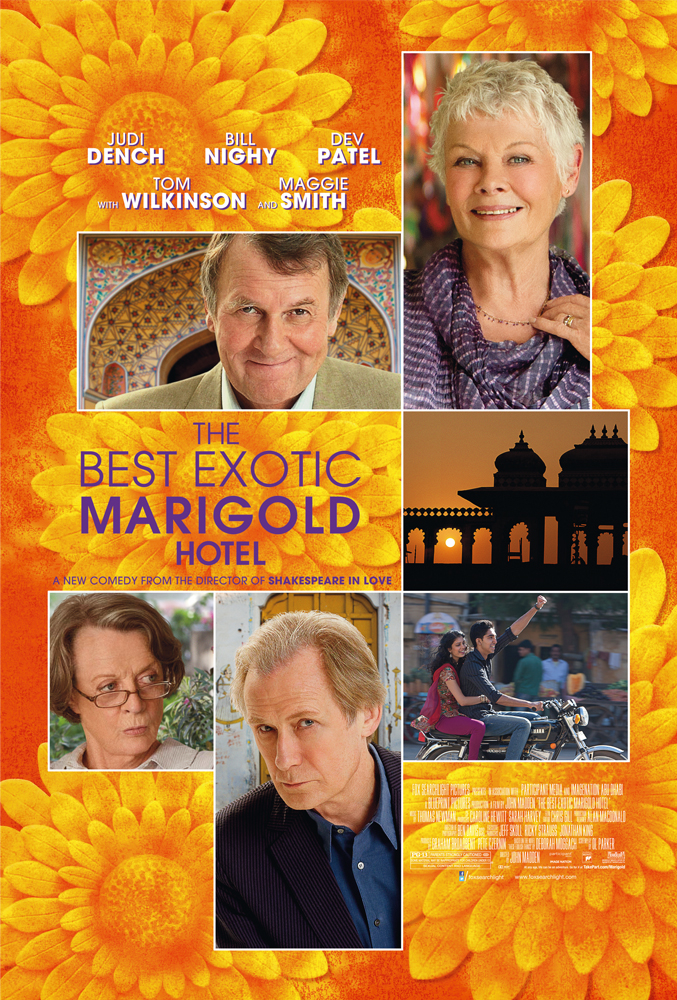 The Rajasthan-set comedy The Best Exotic Marigold Hotel climbed into the Top 10 at the U.S. box office during the weekend of May 11 – 13 despite playing in only a limited number of theaters. Starring Judi Dench and Dev Patel, the critically acclaimed film grossed an estimated $2.65 million from only 178 theaters while most movies that made the list of most popular films were playing in more than 1,500 theaters each.
Hotel has grossed $3.7 million after its second weekend of release and will now open in additional cities across North America this Friday, May 18. Films set in India rarely make the Top 10 in the U.S.  The ensemble hit, which was named a Critics' Pick by The New York Times, also debuts in India this Friday.
Directed by: John Madden
Screenplay by: Ol Parker
Based on the Novel These Foolish Things By: Deborah Moggach
Produced by: Graham Broadbent and Peter Czernin
Cast: Judi Dench, Bill Nighy, Penelope Wilton, Dev Patel, Celia Imrie, Ronald Pickup with Tom Wilkinson and Maggie Smith
The Best Exotic Marigold Hotel follows a group of British retirees who decide to "outsource" their retirement to less expensive and seemingly exotic India. Enticed by advertisements for the newly restored Marigold Hotel and bolstered with visions of a life of leisure, they arrive to find the palace a shell of its former self. Though the new environment is less luxurious than imagined, they are forever transformed by their shared experiences, discovering that life and love can begin again when you let go of the past.
httpvh://www.youtube.com/watch?v=BHc_ZTEH0VU