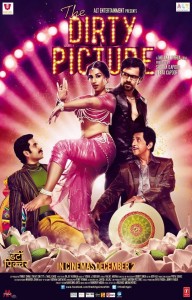 If you thought that just the human species was ooh la la-ing to Vidya Balan in The Dirty Picture, the equestrian species is about to join the bandwagon of fans too.
For the first time, an entire racing event will be named after a film and The Dirty Picture is the first to earn that distinction. The makers are leaving no stone un-turned to promote the most keenly awaited film of the season.
On Sunday 20th November, the Mahalaxmi Race Course will witness a huge dash of glamour as Vidya Balan, accompanied by director Milan Luthria, will attend the la-di-dah event to promote her forthcoming film.
The winner of the penultimate race of the afternoon, which has been christened The Dirty Picture Race, will be felicitated jointly by director Luthria, and Balan, who will be seen in a sensational 80's outfit, the kind she has been flaunting at the film's recent promotional gigs.