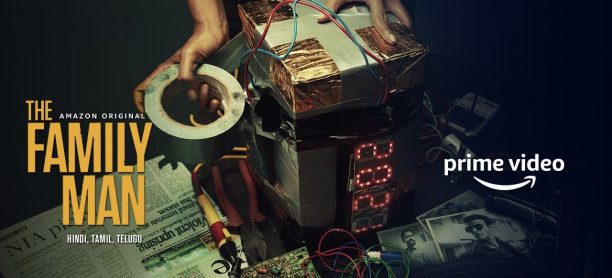 Amazon Prime Video's original series The Family Man, season 2, which was set to be released on 12th February 2021 will now be released later this year.
In a recent social media post, the directors Raj and DK, have confirmed that the next chapter of Srikant's story will be out this summer.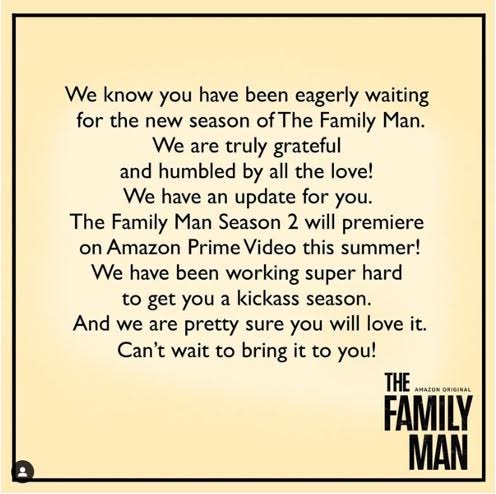 The Amazon Original Series features an impressive star cast Samantha Akkineni, Priyamani and Manoj Bajpayee, along with incredible talent from across India, including Sharib Hashmi, Seema Biswas, Darshan Kumar, Sharad Kelkar, Sunny Hinduja, Shreya Dhanwantary, Shahab Ali, Vedant Sinha and Mahek Thakur.
With a multi-layered narrative, the sequel of the action spy thriller marks the return of India's favourite Family Man, Srikant Tiwari, played brilliantly by Manoj Bajpayee. The Family Man is edgy with a touch of wry humour that draws from real incidents. This time Srikant, who if you remember, is a secret agent. While struggling to balance his personal and professional life deals with a middle-class man's dreams and hopes for his family and how his duty to his nation presents unprecedented challenges in his life. This time he is pitted against a new nemesis, Raji played by Samantha Akkineni. With twists and turns, directors Raj and DK's oeuvre, the upcoming season will see Srikant embarking on a new mission as 'This Time, No One is Safe'.
Produced by D2R Films, the much-awaited show will launch exclusively on Amazon Prime Video and we can't wait!