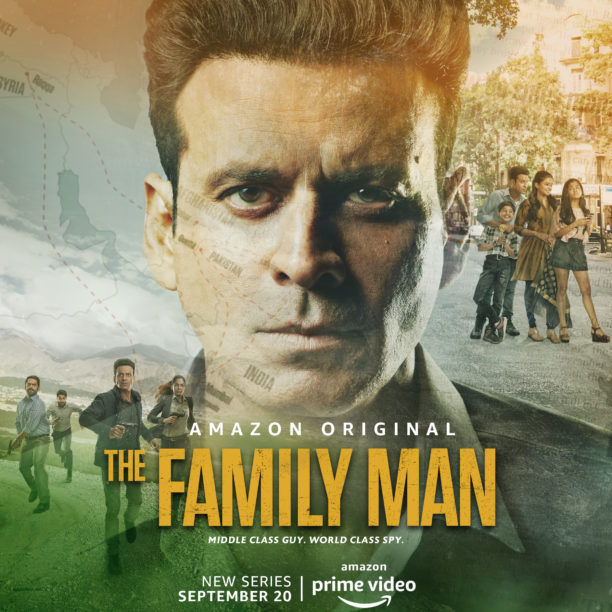 Created by dynamic duo Raj & DK (Raj Nidimoru & Krishna DK), thriller The Family Man starring Manoj Bajpayee is set to release on September 20, exclusively on Amazon Prime Video.
Family Man marks the digital debut of Padma Shri awardee and National Award winner Manoj Bajpayee. Not only is it Bajpayee's digital debut it is also creator duo Raj & DK's (Raj Nidimoru & Krishna DK), digital debut. Exclusively on Amazon Prime Video across 200 countries and territories, The Family Man will be in Hindi, English, Tamil, Telugu, German, Japanese, French, Italian, Brazilian Portuguese, and Spanish.
An edgy drama-thriller, The Family Man is the story of Srikant Tiwari (Manoj Bajpayee) who is 'a middle class guy but a world-class spy'. A father of 2 kids, he is a typical working man with great aspirations for seemingly impossible things like owning an apartment in Mumbai. The Family Man delves into the life of Srikant who works for a special cell of the National Investigation Agency as a Senior Analyst for TASC, NIA's anti-terror surveillance uni. While he tries to protect the nation from terrorists, he also has to protect his family from the impact of his secretive, high-pressure, and low paying job.
The Family Man also stars award-wining talent from pan India, including National Award winner Priyamani, Sharib Hashmi, Neeraj Madhav, Sharad Kelkar, Gul Panag, Sundeep Kishan, Darshan Kumaar, Sunny Hinduja, and Shreya Dhanwantary.
Here is a sneak peek of some of the actors and the characters they portray.
Priyamani – Her character Suchitra Tiwari is married to Srikant Tiwari and works as a lecturer, teaching psychology.
Gul Panag – She will be seen in a fascinating role alongside Manoj Bajpayee. Gul plays the fierce and unstoppable Saloni – the NIA station chief officer in Srinagar.
Sharad Kelkar – The actor is all set to enthrall the audiences with his performance in this series. Marking his digital debut, Sharad plays Arvind and who is a fellow lecturer and Suchitra's close friend.
Sharib Hashmi – A super talented and a versatile actor, Sharib Hashmi will be seen playing JK Talpade, Srikant's colleague and partner.
Raj & DK, producers of the Amazon Original, The Family Man, through their production company, D2R Films said, "We have been wanting to get into long-form storytelling, and were waiting for the right platform. And we found an amazing partner in Amazon Prime! It has truly been a wonderful journey, the start of a new and exciting innings, creating our first show. With The Family Man, we tried a new genre and an approach both challenging and satisfying. We tried our take on geo-politics, blended it into an action-y thriller and added doses of quirky humour that is usually not associated with a serious genre like this. Loosely inspired by present-day events, it is a grounded take on the life of a middle-class guy who is also tasked with the job of fighting terrorism. The Family Man is an ode to the common man – his hopes, aspirations, responsibilities and troubles. In this case, he's also pretty screwed – balancing family and saving the country."
Vijay Subramaniam, director of content at Amazon Prime Video India said, "With The Family Man, Amazon continues to bring distinctive and high quality storytelling to our audiences, reinforcing our commitment to being a home for talent, both in front of and behind the camera. The Family Man is a fast-paced drama-thriller that redefines mainstream viewing by bringing high-caliber creators such as Raj & DK along with an all-star cast including Manoj Bajpayee, Priyamani, Neeraj Madhav, Gul Panag, among others. The show seamlessly couples drama, action, thrill and surprisingly wry humor in a highly binge-worthy 10 episodes. Serious geo-politics forms the backdrop of the drama-thriller, taking The Family Man across the country, as he attempts to serve the nation. Viewers will also get deep insights into very relatable struggles of a Family Man, who attempts to balance both work and family."
Check out the trailer

Plus some very, very intriguing stills!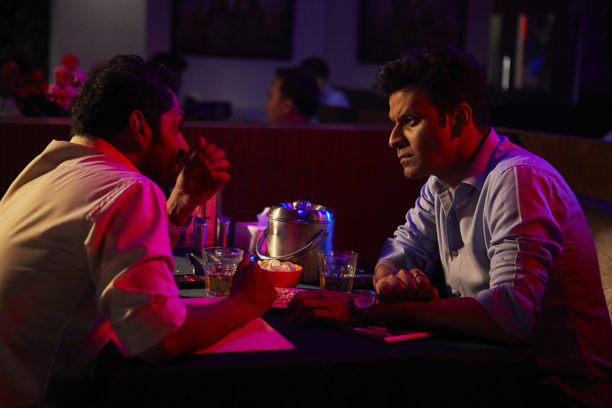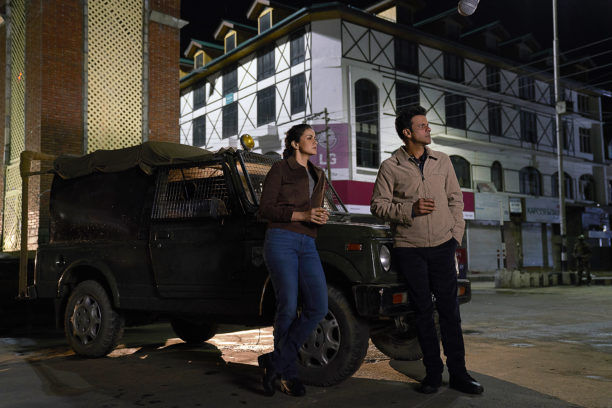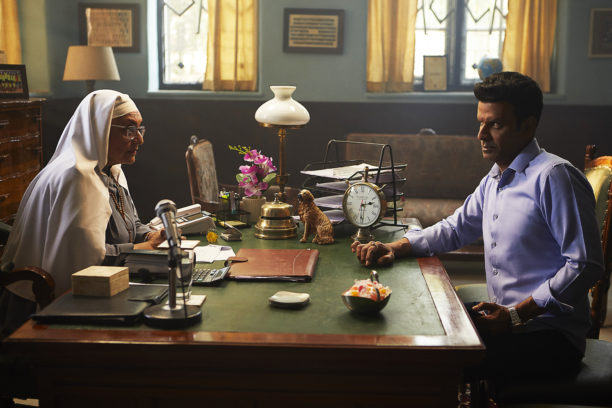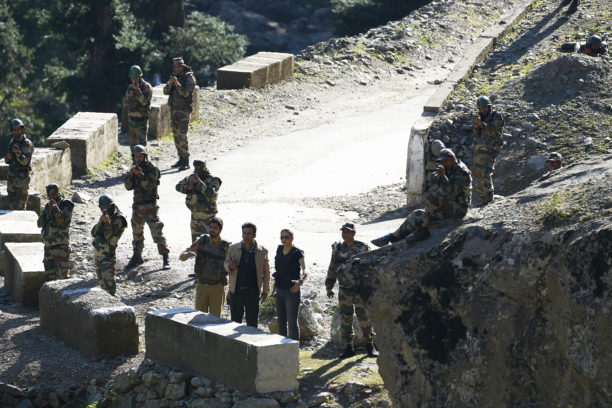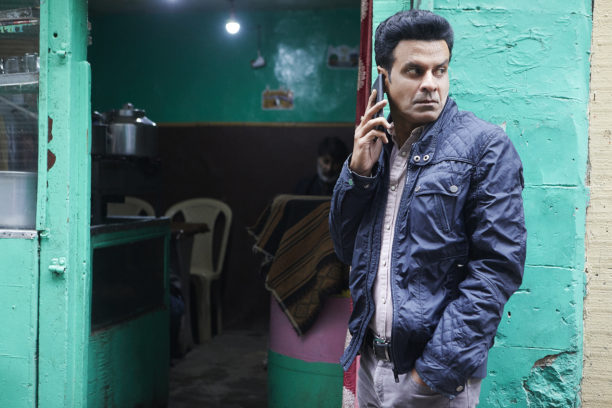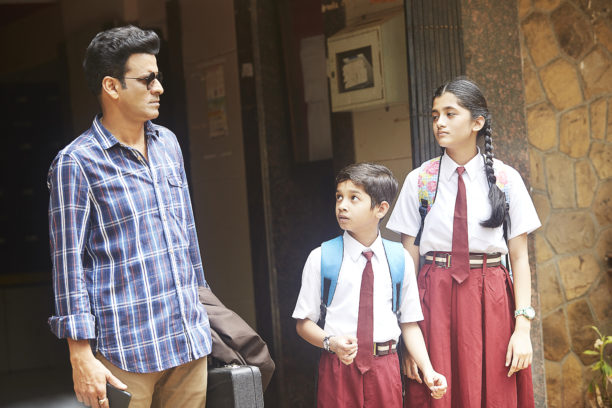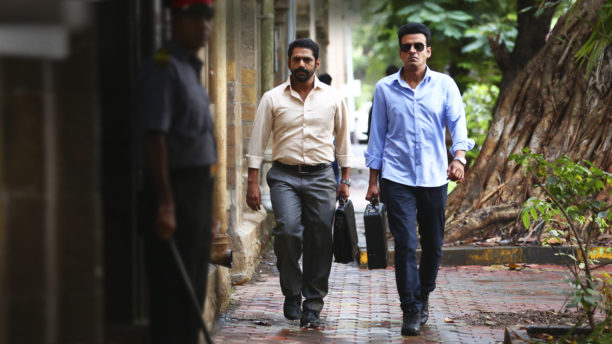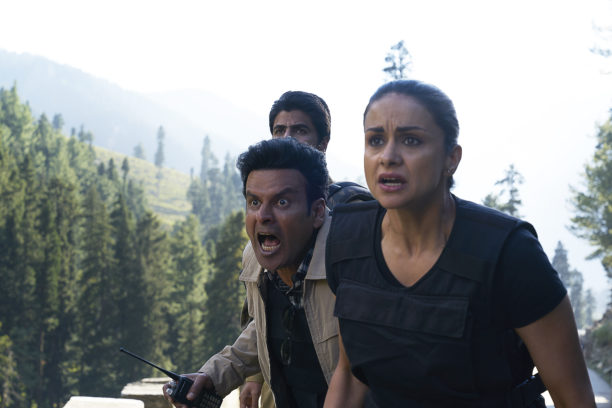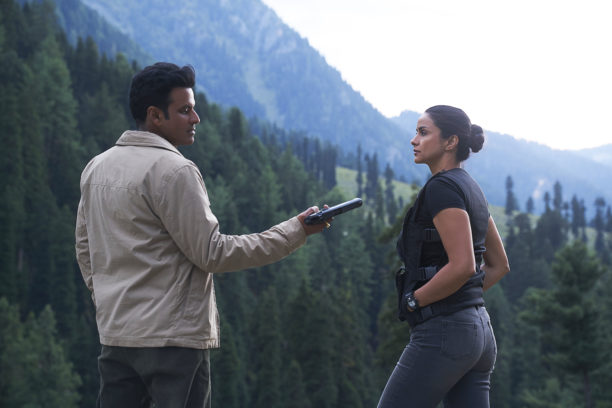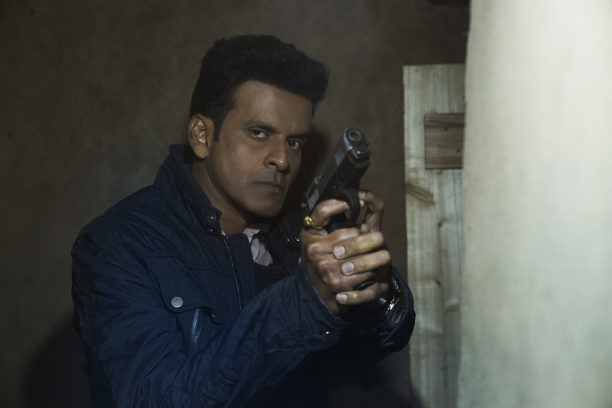 Stay tuned we will have reviews of some of the episodes coming up release day!