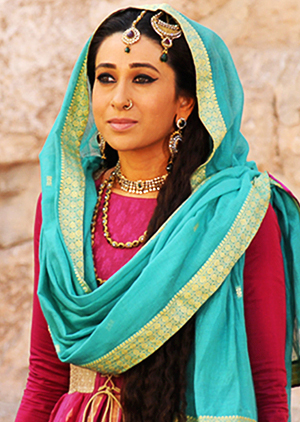 Karisma Kapoor is back! Well, she was not really gone because even if she was away from the main spotlight, the 37-year-old actress has been working on numerous endorsements and also dubbed for Chaiyya in last year's biggest blockbuster Bodyguard. Then finally, Lolo fans got the news they were waiting for that she signed a new film. The National-award-winning actress is excited about her upcoming 3D suspense thriller, Dangerous Ishhq, directed by Vikram Bhatt. The film also stars Rajneesh Duggal, Divya Dutta, Jimmy Shergil and Ruslan.
The Dil To Pagal Hai actress will be seen in the role of Sanjana Seksana, a supermodel who is in love with Industrialist Rohan Thakra played by Rajneesh Duggal. The couple are engaged to be married but a series of events changes everything. Dangerous Ishqq finds Kapoor playing a woman whose visions of the past reveal clues that could help her save the love of her life. As she follows clue after clue she gets closer and sometimes further away from the love that has been eluding her through the ages. An enticing suspense thriller, Dangerous Ishhq is Sanjana's tryst with Destiny. Would she be able to unravel the past to save her future? Would she be able to rescue her love and expose his true captors?
Karisma Kapoor spoke to UK BollySpice writer Sunny Malik about the film, her role, the music of the film and much more.
How did the film come about and how did you get on board after being away from films for several years?
Honestly, Vikram Bhatt has been after me to do this movie for quite a while. About two to three years ago, he came to me and said that he has a fabulous woman oriented script and if I would hear it. Back then, I was not interested because my kids were young and I had to concentrate on my family. Finally, last year he asked me please, will you just hear my script as it's totally ready now with dialogues and will you hear it now? I said ok, fine. I heard the script and if I may say so, it was just amazing. I was intrigued by it and it was something I had never done before. That is something I was looking for as there is no point in me doing a movie that I have already done. This film offers me that, as it has a very intriguing script and deals with things that are very relevant today. I think, all of us are much more into knowing more about ourselves. We go to Tarrot card readers, astrologers and we want to know about our life.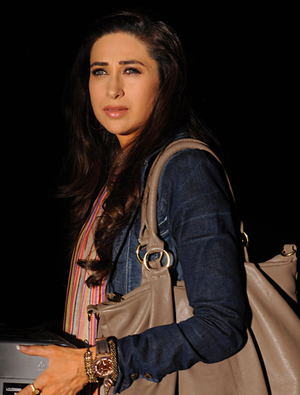 What is the film about?
It's about past-life regressions and is very interesting. The film is a thriller and will be very interesting for the audience. You will see me in a very, very different form as I have spoken about five different dialects in the movie. There has been extensive research about different eras because I go into my different births. So much has gone into the film, be it hair, make-up or the way I am talking in the movie. I did a lot of research about past life regression as I needed to know how you feel, if you go through that. The audience will get a chance, in a way to experience that in the movie. There has been a lot of hard work but it has been worth it.
So are you playing 5 different characters then in the film?
You know, it's not about playing five different characters. It's about flashes that my character gets of her different lives. This is actually true. Vikram wrote the story because of a past life regression he went through. He realised what he was in his last birth and that is relevant to his asthma problem today. I don't want to reveal too much but I am sure from the promos you can tell that I have different get-ups in the movie, so I don't want to say too much.
You play a girl called Sanjana who is a supermodel. How was it for you to glam up again? Were you missing that at all while you were on your break?
I did not miss it at all. I was happy being out of the limelight. I have worked very hard and was on the sets right after school. After working so much and so hard, I enjoyed my time and I was very clear that I wanted to give my time to my family, as a woman and a mother. I enjoyed my time of not doing a movie but at the same time, I was working but in endorsements and TV shows. It was nice of being around but not being there.
Everyone is calling Dangerous Ishhq a "comeback".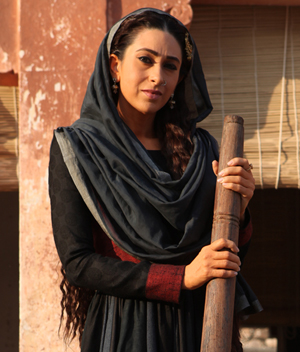 The word comeback is misused in our country. I was on a sabbatical. I took a maternity leave and what is wrong if I come back to do my job? It is something I love doing, more than anything else. Acting has always been a passion for me which turned into a career. Today, when I do a movie, it's for the love of acting, for the love of being on set more than anything else.
The song promos are out and they have become really popular. Can you tell me a little bit more about the music of the film?
The film's plus point, besides having an intriguing script, is that the music is great and Vikram always has great music in his movies. Dangerous Ishhq has lovely music and I think, the songs are really haunting and melodious at the same time. There will be a surprise for everyone because a remix of 'Naina Re', which is an unbelievable club remix which Himesh has composed and it will be on air soon. There is a little bit for everyone, for the youth, for people who like slow songs or lovely romantic songs.
Yash Raj Films recently preponed the release of Ishaqzaade, which is now clashing with Dangerous Ishhq. Don't you think the films will eat into each other's business?
Honestly, multiple films release very Friday, there are two or three releases. So what is different about May 11th? There have been many times in our industry that for so many years, two or three movies can do well at the same time. The genre of both movies is also different from each other. There is nothing of them clashing or anything of that sort. Arjun Kapoor is a family friend and I really wish him all the very best.
Why should people go and watch the film?
The film has a lovely gripping story and never before has there been a woman centric 3D film. The film has great songs and people will see me in a totally different avatar, Karisma Kapoor of 2012. We have worked really hard on this film and I just want to tell all my fans out there, please go and watch the movie on May 11th.
Dangerous Ishhq releases on 11th May 2012 through Reliance Entertainment.