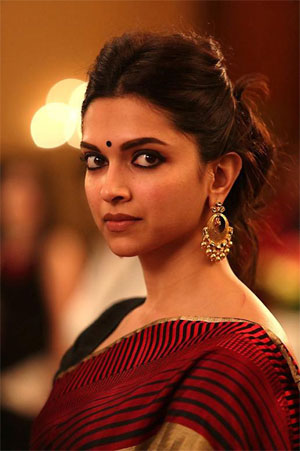 Starring Amitabh Bachchan, Deepika Padukone and Irfaan Khan, Piku has been a much talked about film ever since it was announced. The trailers and posters from were quirky and fun, which built anticipation for the film. We talked to Deepika Padukone about the film and she told us why she chose Piku, how it was working with two powerful performers, and much more!
What goes into your decision of what films you decide you want to do?
There's definitely no formula to it. I think from the start of my career it has always been my instinct. You are offered a few films every couple of months, if it is something that I identify with, if it is something that I connect with, if it is something that I find exciting and challenging as an actor I do it. If it is not then there is always another time. I've always believed that there is no formula to it and you just have to be honest with your choices and your reasons to doing a film.
What drew you to Piku, I mean besides the cast and the director.
The script. You know it's not a film that only I identify with. I think every woman is going to identify with that character, with that part. I am with the film because we all are working women, we all multi-task, we all try and balance our lives between our work, our relationships, our families, friends, social obligations, trying to find time for ourselves; there is so much that a woman does. I think a woman always multi-tasks beautifully. And it is also a very quirky take on a father and daughter's relationship. The film is called Piku because it is her world, her life, it's her journey and all these various aspects of her life. And the main thing it also talks about is constipation. She's living with her father who is constantly irritable because he is at this age now where he's always sick and he's constipated. And the film talks about that too. But it also told in a very very entertaining manner without it being gimmicky or caricature-ish.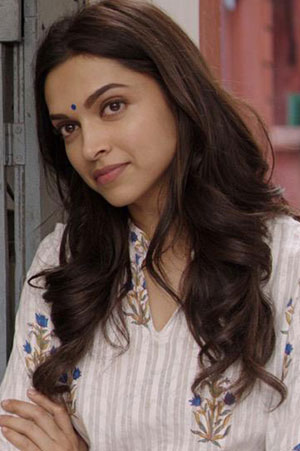 Mr. Amitabh Bachchan plays your father. How was it to act and work with him?
Well, I've worked with him before. This is not our first film together. We've worked together before. We've met socially many many times. He is someone I am very comfortable around. He has a great sense of humor. He's an amazing human being and most importantly when he walked on set he was the character. So I was not looking to acting with Mr. Amitabh Bachchan. It was Dobashkar Baneerji that I was interacting with.
Then there is also Irrfan Khan…
Yes, it was the first time we are starring together and it was the first time I was starring opposite him on this film. I think in a way we were discovering each other as people and some of that discovery we were going through personally is what has translated on screen because everyone is liking the chemistry between the two of us. That is what everyone was talking about when they saw the trailer, and he is such a fine actor and I am sure I have got to learn a lot from him.
Watching the behind the scenes videos it certainly looked like you guys really were on a journey together and had fun making it.
Absolutely, absolutely, because I mean for me other than Amitji I was working with everybody else for the first time. And Irrfan for example working with Shoojit, me and Amitji for the first time. A lot of us were working with each other for the first time, discovering each other's personalities, energies, just discovering each other. And in a sense the film is also about that. The film is a journey, the film is a discovery.
Do you think there is a difference playing a character in a simple pared down film like this compared to one say like Ram-Leela that has all the big sets, costumes? Is there one that is harder?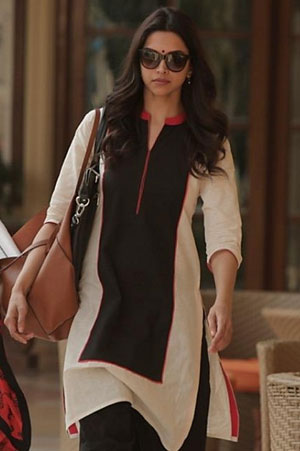 No. I think every film is difficult in different ways. Some might be difficult in terms of getting the character right, some might be physically demanding. Every character is demanding in different ways. And Piku is challenging in its own way right from the way we've shot it, I won't get into details because people who might be reading this will get bored. Just the way we shot it, the characterization of Piku, it's new for me. So it's been challenging in a different way.
Did you learn anything about your craft while making this film?
A lot. But again that's a personal thing and I've always believed that every film teaches you something and every experience teaches you something. I can't think of something right now but I am sure subconsciously I've learnt a lot just being in this movie.
What are audiences going to love about Piku?
I think it's the fact that it is so relatable. I don't know if you have been following the comments on Twitter, everyone is talking about how real it is, how relatable it is and that's what Piku is. Like I said its just not a character that I have identified with it a story of all our lives. Every girl, every Indian family is going to identify with this part and with the situation in this film. And the fact that it has been told in an extremely entertaining way. It is a very entertaing film.
The early reviews were outstanding, how does that feel?
Extremely overwhelming. In fact, as we speak right now the film's about to release tomorrow and we are nervous and excited at the same time. Having said that I think it's the first time in my career where we've started showing the film to an audience almost a week before the release. This never happened before and it tells a lot about the film itself. But right now as we speak and the response we are getting is definitely overwhelming.
What is next after Piku.
I have Tamasha that releases on the the 27th of November and Bajirao Mastaani. Tamaasha is directed by Imtiaz Ali and Bajirao Mastaani is directed by Sanjay Leela Bhansali and is releasing on the 18th of December.