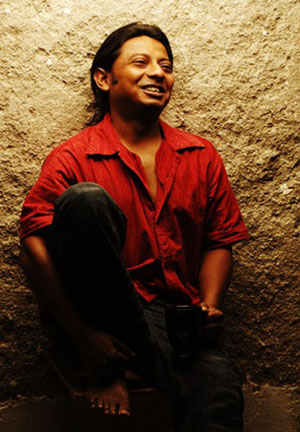 Director Onir's I AM, which released in India earlier this year, is a movie about four inter-connected stories – I Am Omar, I Am Megha, I Am Abhimanyu and I Am Afia. Each of the four stories cover topics not generally seen in Indian films and shed light on stories that need to be told. The lead roles were portrayed by some of the best in the industry including Sanjay Suri, Rahul Bose, Juhi Chawla, Manisha Koirala, Arjun Mathur and Nandita Sen to name a few. Not only were the stories and the cast impressive, the project was funded in a unique way. The first of its kind, the films were funded through crowd sourcing and people from all over the world contributed to make these films a reality. I Am was made through donations of not only money, but also time and expertise. It was an experiment to see if it was possible and it worked. I Am not only opened in theaters it has also been screened all over the world.
I Am has been shown at some of the most prestigious film festivals and generated a tremendous response everywhere it went, from Nepal to Italy to Germany. On August 12th, I AM was the opening film of the Soul of India section at The Cinema of the World Film Festival. After the opening, the movie will also be screened at seven cities in Holland, including Den Haag, Utrecht, Rotterdam, Maastricht, Arnhem, Groningen and Nijmegen. While Onir was Holland BollySpice got the chance to chat with director about the journey of the film, the incredible response it has received and his thoughts of films in India.
Did you ever expect such a huge response to the crowd-funding message placed on Facebook?
Honestly no.
Actually initially I wanted to make four separate stories. In 2005, when I made my first film I went out to friends and family to make that film. And so four years since then, we thought what is stopping us from going the same path. We thought, let's open it up a little bit more. There are a lot of people on Facebook and Twitter who are interested in films and want to know more about the film making process. So we put up the message.
When the first check came in of 1000 rupees from a student. Somehow those 1000 rupees was a green signal. It came after three days. I felt extremely confident with this. It meant something. And I just told my assistant to run and put this money in the bank. Despite telling myself it was going to happen, there was a fear, what if the money/support stops and we have to stop shooting. People want to see what happens. So I spend three hours at least on Facebook, telling people what happened, putting up pictures, keep them aware of every single process and telling them this is your film.
The whole process of making the film was extremely empowering. For me it was trying out something when all the doors were closed. Everywhere I went I was told: no one wants to see your film, we don't want to support you, we don't want to give you the money to make this film and then there are these people, your audience, who want to see it reach its goal.
What would you like to say to all these people?
They have given me a lease of life. They have gifted me a film and I will always treasure this. I hope they are proud of the film.

What is your favorite story?
All of them are personal but I do relate to the Kashmir story as I also left my place and I can't go back. The loss of home is incredibly painful.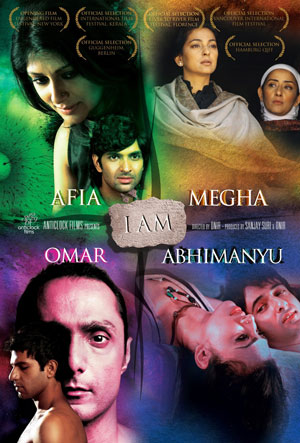 How did you manage to get such a great cast for your film?
I am extremely fortunate. I thought it was very important for subjects like this to have actors with credibility. Whoever I had gone to with the script, they all were very excited about their roles. I had no money to offer anybody. They immediately jumped into it. I think I AM provides a pallet of some of the best talent together in a film. I don't think any other recent film has such incredible actors coming together in one film. I am talking about actors, not stars. And I think they found the roles challenging because these aren't the kind of roles that are offered to them regularly.
What is it about your usual trope of actors like Sanjay Suri and Juhi Chawla, which makes you think of them for parts in this film and others?
If you look at any filmmaker, they work with the people whom they are comfortable working with. Just look at David Dhawan and how many films he had made with Govinda, or Karan Johar, Anees Bazmee. They also work with the same people.
Sanjay and me wanted to make films, which we believe in, and we enjoy watching. I believe in growing up together. I don't use people as a ladder. And Juhi Chawla is a fabulous actress and I offer her roles, which she doesn't get. And at the same time she cares for the kind of films I make.
Talk to us more about the reaction of the films at the festivals.
I am always anxious how people will react. I think festivals are very rewarding. It's an audience that knows what they are coming to see. We've been to so many places and I realize people connect.
To me, my films are a way of dialogue. Also I feel I AM is not such a local film. The stories are very universal. There is a huge population in the world of people who are migrants, who are in a different country because of political reasons or other reasons, so the story of Kashmir becomes relevant because so many people don't have a home. Similarly world over the story of sexual abuse, it's anywhere in the world. It's not spoken about and it mostly happens by family members.
And I feel especially in a country as India, where we always speak about family values, we need to talk to our children about this. If people love and care for their children, you have to talk to them and protect them. My film talks about basic human values, dignity, and freedom. In this field, unfortunately there is a whole thing about Bollywood, but if the audience gets exposed to this, they will know that there is something else in India also expect elephants and Bollywood.
Do you hope that the certain publicity Bollywood has outside India leads audiences to your kind of films?
When I go to festivals and look at the audience I am happy that the audience is mostly non-Indian, but on the other hand I am extremely sad that people who are from my community stay away and still are not ready to see films, which talk about reality. There is nothing wrong with looking at clothes of stars and bhangra but I feel if you love your country or culture you have to see it in its completeness. If you don't recognize the darkness that is there, you will never walk towards light. These films try to do that. It is trying to make us a better society.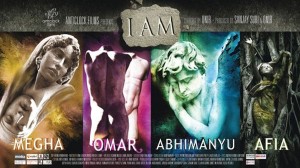 One of the paradoxes of independent Indian cinema is that it is showcased more outside of India than in India? What do you think is the reason behind this?
I think there are two things, which are important. Big festivals today either have Bollywood or the extreme opposite: a typical portrayal of poverty but portrayed in a way where people don't identify with it. I feel that people identify with my films. Very often I have this dilemma, that distributors tell me: your film is too much melodrama, and in India my films are considered very subtle.
Distributors need to recognize that the language of cinema in India is very different. I will use my songs, I will use music, I just do it sensible. Today there is awareness of independent cinema, but they want the films to be like European films, which my audience does not connect with, and I cannot sacrifice my audience for a market here.
Do you feel the recent successes of Bollywood movies like Dev D, Love Sex and Dhoka, and Peepli Live help independent cinema?
They kind of use a lot of elements of Bollywood. But breaking the structure is important. It is important to slowly change cinema. It won't happen overnight. The only thing that troubles me is that unfortunately studios only support meaningful modern film if it has a star backing it and if the subjects are within the comfort zone.
Could you explain that with a film as Peepli Live?
Take out Aamir from Peepli Live and I don't know how many people would have watched the film, how it would be distributed? Today a film like Patang is in the same space, but why isn't it finding a distributor? I mean why is a studio not jumping in? Because it does not have an Aamir Khan backing.
I have been told so many times, why don't you take this character out? Lots of people are scared because their own insecurities, lots of actors because of their images and production houses because they are homophobic themselves.
In India when a film has a subject, which is either political issue, people start protesting against it, stated ban the film. One can question the real progress of India. India is progressing. Very often there is an additional hype created so more people go see the film. I India anyone can file an IPL and stop your film. That is absolutely
ridiculous.
Filmmakers are constantly under the threat that someone might object, government can object, anyone can object. I rather hear someone say: Lets have a debate. I feel it's more important to ban films, which have a 'Sheila ki Jawani', which is regressive, where woman are portrayed in a terrible derogatory manner. If you just look at the censor board, for instance a big Bollywood film with a lot of violence will get a U or a UA certificate and if I have one kiss in my film I will get an A certificate. I want to know and ask society: Where are we headed? For children it is ok to see lots of violence, to see the derogatory films towards woman, who are portrayed as sex objects. At the same time it is not ok to see the most precious emotion of love. What is dirty or bad about a kiss? What are we telling our children? I think it's time to think about all this.
Will you ever make a commercial/mainstream cinema?
I feel all my films are commercial. But what is a commercial film? 90% of commercial Bollywood films loose a lot of money. A film made on a budget of 100 crore which looses a lot of money or a film like Udaan, made on a small budget, but very successful. I have nothing against big films, as long as it's not regressive.
What is your next project?
I am working on a couple of scripts. My first script is called Night. What is nice is that I am working with someone from Rotterdam.
I AM will be travelling across the world these coming months and Bollyspice wishes the whole team all the best!