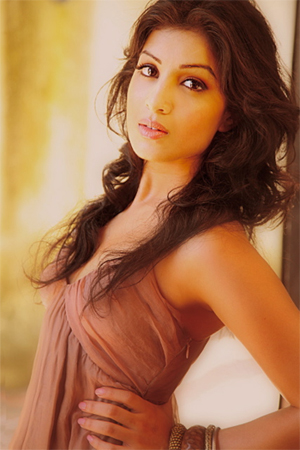 If you are a fan of Bollywood, no matter where you are in the world, I bet at some point you have had daydreams of being a star in a Bollywood film. You could see yourself romancing your favorite hero or heroine and perhaps even dancing in the rain or on a mountaintop in Switzerland. If as a young child you also loved to dance, sing or act then Bollywood was not only a daydream, it was your goal. Even while growing up in Australia, Pallavi Sharda had dreams of dancing and acting in Hindi cinema and was always involved in theater and dance; she is trained in the classical dance Bharatha Natyam. Pallavi went the academic route after High School, but finally the call of being in films became too loud and she decided to try her luck in Mumbai. Her first big break was starring opposite Manoj Bajpayee in Dus Tola. The actress then landed the role of Radhika in the upcoming Love BreakUps Zindagi (LBZ) The film is the first production of Dia Mizra, Zayed Khan and Sahil Sangha's new production house Born Free and with its fresh new take on Hindi romance, LBZ is on everyone's list of films to check out this Friday. The actress talked with us about her journey, her role in LBZ and how much she enjoyed working with Zayed, her hopes for the future and much more.
Did you always want to be a dancer and an actress?
Ever since I can remember I have wanted to be a Bollywood actress. At preschool in Australia we would have to talk about "what I want to be when I grow up". People said fireman, policeman, nurse, teacher – I said dancer and actress in Hindi cinema!
Tell us about your journey to Bollywood.
My whole life in Australia I was very academic. My parents are professors and I knew higher education was a must in our family. I was ranked in the top one percent of students finishing high school that year and gained admission into concurrent degrees in Law/Media & Communications and French at the University of Melbourne which I absolutely loved, but somewhere the childhood dream was still beckoning. I would email production houses during my lunch breaks at law firms and offices…. Only one person ever replied. I flew to Mumbai to meet him and then was convinced I owed it to myself to follow my dream. I had been fast-tracking my degrees all this while and when I finally found a window, I told my parents I was going to do a masters course at JNU in Delhi – but instead flew with my bags to Mumbai. I did not know a soul at the time so the going was very tough but conviction and perseverance have really paid off.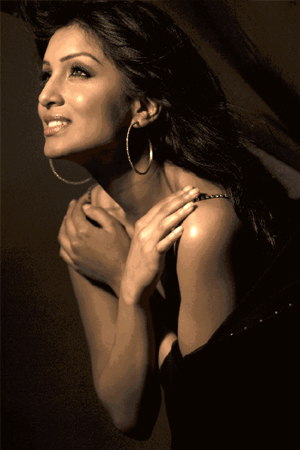 You starred in Dus Tola, tell us about that experience.
Dus Tola will always remain one of the most magical experiences of my time in Mumbai. I played a dance teacher in the film, which was such an organic first role for me to play. I wanted to play something very essentially Indian in my first film, perhaps to prove that being an NRI, I can do the most rural Indian and urban roles. Being a dancer it was amazing to play a dance teacher in my first film and be given the ability to teach young children for the film in reality and choreograph for the song. The tala, which is heard in the sound track of the film, is also my own voice. So it was a very authentic role for me.
How was it to work opposite Manoj Bajpayee?
Manoj ji is one of India's finest actors and I have had tremendous respect for him since he started working in Hindi cinema. In fact my brother (who otherwise is skeptical of Hindi films) only watched Manoj's films in Melbourne. It was a great honour and privilege to act opposite him and to find a friend and mentor in him. He is genuinely a good human being who has worked very hard in his career and has inspired me to believe I have chosen the right path.
Let's talk about Love BreakUps Zindagi. How did you land the role in the film?
Sandhya Mridul auditioned me for a particular role, in fact the role of Ritu for LBZ and upon seeing this audition Sahil Sangha, the director, thought he had found his Radhika. Ritu is very innocent and child-like whereas he thought I carry myself in a very mature, lady-like fashion, which is what he was after for Radhika. I was the last person to be cast; I think I met Zayed the day before our first shot together so it was a very steep learning curve, but I love a challenge and think the pressure worked in our favour.
Tell us about your character Radhika.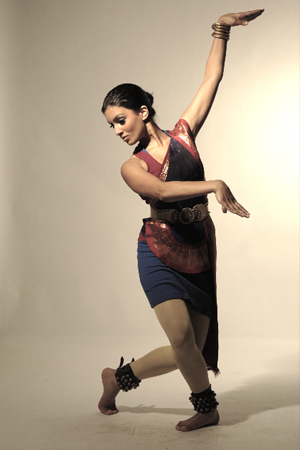 Radhika is a very distinct character in the film, which is why I was very keen to play her. She is the polar opposite of Geeta of Dus Tola. Radhika is a self-assured, ambitious career woman who treats her personal relationships in the same cut-to-cut fashion that she operates at work. She has a pure heart and good intentions but somewhere loses the nuance of human communication and perhaps doesn't realise this. It is very exciting to play such a unique character and take up the challenge of making her real and not a stereotype.
Did you enjoy playing her?
I loved playing Radhika because Sahil knew exactly who she was and within the parameters of his vision I was given a lot of scope as an actress to improvise. Playing opposite Zayed was especially fun as he is such a carefree individual and had done such a good job of his character Jai – I really feel we have created something special on screen for these two characters and their interaction.
How is it working with Dia Mizra and Zayed Khan as producers? What about as fellow actors?

The most special thing about Dia and Zayed as producers is that they never forgot that they too are actors. So in dealing with their actors they were loving, nurturing and warm – they understood the sensibilities of an actor and drew upon their own experiences to make the LBZ set the most comfortable for all of us.
Both Dia and Zayed are very talented actors. I think they have both produced their best work in LBZ and audiences are going to love what they see. All my scenes were with Zayed and it became clear very early on that he is such an unselfish and giving co-actor, which is the more than any newer actress, could ask for!
Working with the rest of the cast?
I never got to act with anyone but Zayed, but I will say that when I visited the sets of other scenes the energy was electric. The nine of us really have become one big family and this is apparent in what you see on screen and in the masti that we get up to off screen and set. I am so grateful to have been part of such a great ensemble. Cyrus and Satyadeep keep me in splits and then I'd like to think I do a good job of keeping the rest of the cast entertained with my funny accents and antics!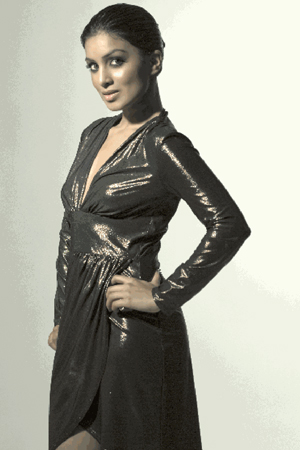 What about being directed by Sahil Sangha?
Sahil Sangha is a very gifted young director. His vision is crystal clear for all his characters and having written the script himself – he can tell you the motivation behind each scene, line and breath of every character. It was very comforting to be directed by him as Radhika was quite complex and challenging – he really guided me through the process of playing her, I never felt like I was in deep water. Any question I had was answered with so much thought and respect. He is also an incredibly warm human being and someone who I hope will be a friend and colleague for life.
What is your favorite thing about Love BreakUps Zindagi?
My favourite thing about Love BreakUps Zindagi are its people, especially the avatar they inhabit off screen. Without everyone in this film I would not have felt like part of such a close-knit family. We all have a sense of ownership about LBZ and that is because of the warmth we share as individuals and how generous our producers have been. The story itself has so much heart.
The music is wonderful. Do you have a favorite song?
'Rozana' would have to be my favourite song from the album. It has such a joyous vibe and I love listening to it first thing in the morning when I wake up, it gives me a proper pick up.
It certainly seems as if Dia, Zayed and Sahil with their production house are trying new things and have a fresh new voice. Do you see this and did you experience this in the film?
Fresh is the perfect way to describe Born Free as a production house and LBZ as a film. They have left no stone unturned in trying to bring about a new culture of film making in their home production. Everything is inclusive and transparent and said and done with a smile. For me, Born Free has set a new benchmark in the sort of working environment we should be creating in the Bombay film industry – one without hierarchy or ego.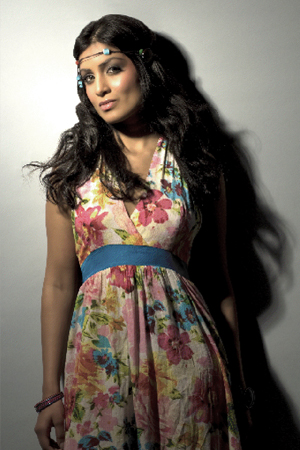 Looking back over the journey of making LBZ how would you describe it?
LBZ is a baby with many parents. We all love this project and valued our time with it and all in all the journey was common and meant that we all found in each other a warm and loving family committed to making good Hindi cinema. For me personally it was a growing period in which I had to extend myself as an actor to find the depths of Radhika's character within me. I have learnt a lot from this experience and hope to take all that I have gained forward with me. The friends I have made in the making of this film are lifelong and I am very grateful for them.
What do you think audiences are going to love about Love BreakUps Zindagi?
I think the freshness of LBZ is its appeal, everything about it says "love" and "life", it really is a feel good film. The music is also fantastic, all the numbers are foot-tapping fun, they are very hummable and will make audiences want to listen over and over again. It is also a very real film, almost like a mirror being held up to the viewer for them to find their truth and their story in the film. But overall I think it is an extremely funny, the one-liners will have audiences in splits!
What is coming up for you next?
I am the lead actress in the 'Taj Express', which has been directed by Shruti Merchant and choreographed by Vaibhavi Merchant. It is a Broadway style musical which I am so excited about because it has allowed me to get back on stage and get my groove on! I am really looking forward to our international tour.
What are your hopes for your career?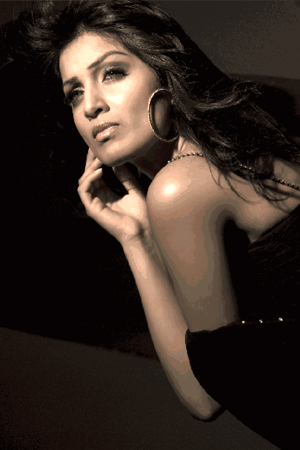 In the near future I would love to be able to see my dual passion for dance and acting culminate in a film project. Mumbai is the one place where both of these interests have a place in the same medium. That is the reason I chose Mumbai over any other film industry. Being from Australia and having done work in America, I have open avenues to work in the west, but ironically India is where I think I will carve a niche.
I would also like to use cinema to be able to bridge cultural relations between India and Australia, which have been, harmed someone through negative press in the last two years. Both countries share so much heritage and many values and I am as much Australian as I am Indian.
If you had to offer advice to someone who wanted to come and try and make it in Bollywood what would you say?
First of all, dreams can come true – if we believe in them sincerely. On a practical note I would advise any Bollywood hopefuls to know the language and the culture (this applies mostly to NRIs), have conviction in your abilities and don't ever think that the craft is not important. Bollywood is not about the glamour for me and I think that coming here to achieve glamour is the wrong attitude, people who come here should want to contribute to making good cinema – everything else is secondary.
Never give up, behind each wall is a path to new heights!
You can see Pallavi and the rest of the outstanding cast that includes Zayed Khan, Dia Mirza, Cyrus Sahukar, Umang Jain, Tisca Chopra, Satyadeep Misra, Auritra Ghosh, and Vaibhav Talwar when Love BreakUps Zindagi opens in cinemas on October 7th!